Alfred Russel Wallace: A Life
Sprache: Englisch.
Lieferbar innerhalb von zwei Wochen
Taschenbuch
€ 30,49

*
inkl. MwSt.
Produktdetails
Titel: Alfred Russel Wallace: A Life
Autor/en: Peter Raby

ISBN: 0691102406
EAN: 9780691102405

Sprache: Englisch.

PRINCETON UNIV PR
September 2002 - kartoniert - 344 Seiten
"This delightfully written biography is a real find. The subject is timely, and the author brings a lively sensibility and sympathy to Wallace's situation in the evolutionary story without falling prey to over-sensationalist hysteria. Wallace had a marvelously interesting life and deserves the extensive treatment that he has been given here. The chapters concerning Wallace's travels simultaneously convey the intensity of the experience and the achievements and dangers. Further, he treats the Victorian context with a light and sure touch."--Janet Browne, author of "Voyaging," a biography of Charles Darwin

Illustrations vii Maps ix Foreword and Acknowledgements x 1. Introduction 1 2. The Evolution of a Naturalist 6 3. Apprenticeship on the Amazon 34 4. Hunting the White Umbrella Bird 59 5. Planning the Next Expedition 83 6. The Land of the Orang-utan 100 7. Heading East 117 8. In Search of Paradise Birds 135 9. The Return of the Wanderer 163 10. Wallace Transformed 184 11. Man and Mind 200 12. The Big Trees 227 13. The Future of the Race 250 14. The Last Orchard 270 15. The Old Hero 285 Abbreviations 296 Notes 296 Sources and Selected Bibliography 320 Index 327

Peter Raby lectures in Drama and English at Homerton College, University of Cambridge. He is the author of the widely praised biography "Samuel Butler, Bright Paradise: Victorian Scientific Travellers" (Princeton), "Fair Ophelia: A Life of Harriet Smithson Berlioz", and "Aubrey Beardsley and the 1890s". He also writes extensively on theater and is editor of "The Cambridge Companion to Oscar Wilde" and The Cambridge Companion to Pinter" (forthcoming).

"With this marvelously readable biography of Alfred Russel Wallace, Raby has rescued [this] forgotten pioneer from oblivion... In capturing the cross-grained complexities of this exceptional collector of beetles and birds, Raby gives readers a fascinating specimen of the most mysterious and unpredictable species of all."--Booklist "Raby's accomplished study is the first in some years and adds greater insight into this likeable underdog's personality."--Publishers Weekly "Even by Victorian standards, Wallace was a titan of self-effacement... If this well-researched and graceful biography doesn't solve the riddle of Wallace, it nicely conveys the riddle's many dimensions... [Wallace was] a man, in short, who occasionally struck colleagues as a crackpot; and yet, in the end, a man who was in some ways more admirable than the much-admired Darwin."--Robert Wright, New York Times Book Review "Wallace was the author of some 20 books and 700 other publications... Raby has worked with these sources over several years and supplemented them with examinations of unpublished notebooks and letters... He has produced a congenial account of Wallace's life, major interests, and activities for the general reader."--Gareth Nelson, Science "Peter Raby's life of Wallace catches the charm, daring, and high- seriousness of the age, while scrupulously measuring Wallace's distinction as a man and a scientist."--Guy Davenport, New Criterion "[It] provides a focused and balanced narrative of Wallace's life, in which his exotic travels are placed in the context of his eventful life story...I would recommend this tastefully illustrated book to general readers as a good introduction to one of Britain's more charismatic and difficult figures of the nineteenth and early twentieth centuries."--Jane R. Camerini, Nature "A well-researched, graceful biography."--New York Times Book Review "A revealing look at a humble hero of science."--Library Journal "An engaging account of Wallace?s long, eventful, and extraordinarily productive life."--Richard Milner, Natural History "This authoritative biography is an excellent and inspiring read."--Hannah Atkins, New Scientist "Raby makes the latter part of Wallace's life as interesting as his years in the bush and cultivates in the reader a great affection for the man and his intellectual and physical energy."--National Geographic Adventure "Whatever the cause, Wallace has emerged from the shadows and is taking his rightful place in the history of science. Relying heavily on Wallace's published works, Raby's sympathetic, highly conventional biography relates the naturalist's life from start to finish."--Edward J. Larson, Washington Post Book World "This book provides an excellent way to understand more about one of the key figures [in the history of biology]... If even for a moment, Peter Raby is able to allow Alfred Russel Wallace to step out from the shadow of Darwin."--Frank T. Kuserk, Ecology "Readable, modestly priced, and rich in fascinating observational, personal, and family anecdotes... In his dynamicism, drive, and persistence in the field, Alfred Russel Wallace was remarkable."--Allen Keast, The Quarterly Review of Biology "An attractive popular introduction to Wallace as a person, set in the context of his life and times."--Sarah Watkinson, Times Literary Supplement "A well-researched and graceful biography."--New York Times Book Review

Preiswert lesen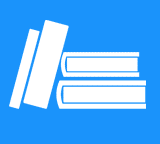 Kunden, die diesen Artikel gekauft haben, kauften auch
Kundenbewertungen zu Peter Raby "Alfred Russel Wallace: A Life"
Diese Artikel könnten Sie auch interessieren
Kontakt
+49 (0)40
4223 6096
Wir helfen Ihnen gerne:
Mo. - Fr. 8.00 - 20.00 Uhr
Sa.: 10.00 - 18.00 Uhr

(Kostenpflichtige
Rufnummer -
Kosten abhängig
von Ihrem Anbieter)
Chat
Zuletzt angesehene Artikel
Entdecken Sie mehr