American Book of the Dead
Sprache: Englisch.
Lieferbar innerhalb von zwei Wochen
Taschenbuch
€ 16,49

*
inkl. MwSt.
Dieses
Taschenbuch
ist auch verfügbar als:
Produktdetails
Titel: American Book of the Dead
Autor/en: E. J. Gold

ISBN: 0895560518
EAN: 9780895560513

Sprache: Englisch.

GAZELLE BOOK SERVICES
Juli 1991 - kartoniert
With over 120,000 copies sold, this unique contemporary work brings the timeless Tibetan Bardo teaching into current American culture and language, with 49 days of readings for someone who has died or who is preparing for the dying experience. This book has been and still remains an important tool for providing a spiritual service to a dying person as opposed to grieving, processing loss, or mourning for that person's passage. Front matter includes "Notes on the Labyrinth" (or the Bardo...) and other commentary by the author that provides insights for an American reader who wishes to provide this guiding service to a family member, spouse, friend, or anyone who is terminal. The reading instructions very clearly outline when and what to read, without any limitation of belief system--the practice is presented as non-denominational, not requiring Buddhist or Christian or Jewish prayers, but also not in conflict with any of these. A schedule of readings shows graphically how to carry out the full series of 49 days of readings, at approximately 10 to 20 minutes per reading. The book has been in use since 1974 in various editions, taught in university courses on Death & Dying and related subjects (it is referenced in a recent handbook of acting exercises, for example...), and used by hospice workers and nurses internationally. The American Book of the Dead is often referenced in discussions of the 1970's West Coast spiritual renaissance, and many of the baby boomer generation will recall it in circulation when they were in college or beginning their careers. Translated editions have appeared in Spanish and Greek languages, with editions in preparation in German, French, Italian, and Polish.There is a course available by correspondence and on the internet that gives additional training for readers who wish to pursue the practice of performing "Labyrinth Readings" or "Bardo guiding" as a service to others--beyond one's own family and personal network.


E.J. Gold has been called a teacher's teacher. His ability to modernize ancient wisdom and his pervasive sense of humor has remained unique in the spiritual landscape for over 30 years. Andrew Rawlinson, in his recent reference work, The Book of Enlightened Masters, says that E.J. Gold can perhaps claim to be Gurdjieff's true heir. He defies categorization. His contemporaries and colleagues include Dr. Claudio Naranjo, Lee Lozowick, Timothy Leary, Robert Anton Wilson, Reshad Feild, Elizabeth Kubler-Ross, Murat Yagan, John Lilly, MD, Tarthang Tulku Rinpoche, Swami Vishnu Devananda, Guru Raj Singh, Joan Halifax, Samuel Avital, Heather Valencia, Robert de Ropp, Reb Zalman Schachter-Shalomi, Dru Kristel, and many more. In spite of all these associations and his remarkable list of accomplishments, Gold has cherished a high level of privacy from the media. He has never been highly marketed and will never be 'just another stop' on the guru superhighway. Thus far he has written over four dozen books, among them "The American Book of the Dead," a modern American adaptation of Books of the Dead which are common to many cultures throughout history, and which has entered its tenth reprint. The subjects he covers in his many books range from the use and invocation of attention and presence; the waking state; death and dying; practical work on self; shamanism; higher bodies; artifact reading, imprinting and use; cosmic laws; and the suffering of the Absolute. Central to his work is preparation for the Bardo - the Tibetan word for the state following death of the body, as the consciousness unravels and one chooses one's next rebirth. Mr. Gold affirms that through knowledge and experience one can navigate this state and successfully maintain a thread of consciousness between lifetimes, and in this way can become an individual evolving Soul with a greater purpose than ordinary man. To aid others in achieving this end, Gold has entered cyberspace, building an elaborate gaming engine with which he can simulate spaces common to the Bardo, inventing labyrinthine games to be played individually or in multi-user groups. In this way, he hopes to convey the atmospheres and sights of many bardo spaces, to familiarize the player with what they are likely to encounter on the other side.

Preiswert lesen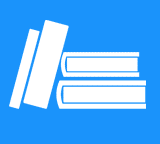 Kunden, die diesen Artikel gekauft haben, kauften auch
Kundenbewertungen zu E. J. Gold "American Book of the Dead"
Diese Artikel könnten Sie auch interessieren
Kontakt
+49 (0)40
4223 6096
Wir helfen Ihnen gerne:
Mo. - Fr. 8.00 - 20.00 Uhr
Sa.: 10.00 - 18.00 Uhr

(Kostenpflichtige
Rufnummer -
Kosten abhängig
von Ihrem Anbieter)
Chat
Zuletzt angesehene Artikel