Black Theatre
Ritual Performance In The African Diaspora. 1 table. Sp…
Lieferbar innerhalb von zwei Wochen

Schöner schenken
:
17% Rabatt¹ sichern
!
Ihr Gutscheincode:
SANTA17
​
Taschenbuch
€ 34,99

*
inkl. MwSt.
Dieses
Taschenbuch
ist auch verfügbar als:
Produktdetails
Titel: Black Theatre
Autor/en: Paul Carter Harrison

ISBN: 1566399440
EAN: 9781566399449

Ritual Performance In The African Diaspora.
1 table.
Sprache: Englisch.

Temple University Press,U.S.
6. November 2002 - kartoniert - 464 Seiten
Generating a new understanding of the past--as well as a vision for the future--this path-breaking volume contains essays written by playwrights, scholars, and critics that analyze African-American theatre as it is practiced today.

Praise/Word Paul Carter Harrison Part I: African Roots Introduction Victor Leo Walker II 1. Roots in African Drama and Theatre J. C. de Graft 2. The African Heritage of African American Art and Performance Babatunde Lawal 3. Agones: The Constitution of a Practice Tejumola Olaniyan 4. What the Twilight Says: An Overture Derek Walcott 5. Caribbean Narrative: Carnival Characters In Life and in the Mind Gus Edwards 6. Rebaptizing the World in Our Own Terms: Black Theatre and Live Arts in Britain Michael McMillan and SuAndi Part II: Mythology And Metaphysics Introduction Victor Leo Walker II 7. The Fourth Stage: Through the Mysteries of Ogun to the Origin of Yoruba Tragedy Wole Soyinka 8. The Candomble and Eshu-Eleggua in Brazilian and Cuban Yoruba-Based Ritual Marta Moreno Vega 9. Legba and the Politics of Metaphysics: The Trickster in Black Drama Femi Euba 10. Art for Life's Sake: Rituals and Rights of Self and Other in the Theatre of Aime Cesaire Keith L. Walker 11. Sycorax Mythology May Joseph 12. Conjuring as Radical Re/Membering in the Works of Shay Youngblood Joni L. Jones 13. Archetype and Masking in LeRoi Jones/Amiri Baraka's Dutchman Victor Leo Walker II Part III: Dramaturgical Practice Introduction Paul Carter Harrison 14. The Dramaturg's Way: Meditations on the Cartographer at the Crossroads Deborah Wood Holton 15. Introduction to Moon Marked and Touched by Sun Sydne Mahone 16. Kennedy's Travelers in the American and African Continuum Paul K. Bryant-Jackson 17. Mojo and the Sayso: A Drama of Nommo That Asks, "Is Your Mojo Working?" Andrea J.Nouryeh 18. Ritual Poetics and Rites of Passage in Ntozake Shange's for colored girls who have considered suicide / when the rainbow is enuf Jean Young Part IV: Performance Introduction Gus Edwards 19. Form and Transformation: Immanence of the Soul in the Performance Modes of Black Church and Black Music Paul Carter Harrison 20. The Sense of Self in Ritualizing New Performance Spaces for Survival Beverly J. Robinson 21. Barbara Ann Teer: From Holistic Training to Liberating Rituals Lundeana M. Thomas 22. Bopera Theory Amiri Baraka 23. From Hip-Hop to Hittite: Part X Keith Antar Mason 24. Members and Lames: Language in the Plays of August Wilson William W. Cook 25. Porque Tu No M'entrende? Whatcha Mean You Can't Understand Me? Ntozake Shange 26. Performance Method George C. Wolfe 27. Afterword: Testimony of a Witness Eleanor W. Traylor About the Contributors

"What is to be celebrated regarding this anthology is that it has been edited by black theater educators and practitioners." Research in African Literatures "Black Theatre is an indispensable volume--insightful, wide-ranging, global in scope--to be enjoyed, studied, mulled over and argued with." --Douglass Turner Ward, Founder of The Negro Ensemble Company "In 1970, in the heat of the Black Arts Movement, Paul Carter Harrison published his seminal The Drama of Nommo, challenging readers to look beyond the political orthodoxy of kitchen sink realism to discern the aesthetic foundations of black theatre. This present anthology demonstrates the impressive extent to which scholars, playwrights, and directors have built upon that call. Drawing from performance practices in Africa, the Caribbean, the United States, and black Britain, this landmark collection delineates the cultural specificity of an African diaspora theatre that, while it appears to 'wear the mask' of conformity to EuroAmerican values, enacts a profoundly different world view aimed at confronting an oppressive past and reaffirming the humanity of black peoples. The anthology's analytic rigor and creative insight set a challenge for subsequent generations to engage." --Sandra L. Richards, Leon Forrest Professor of African American Studies and Professor of Theatre and Performance Studies at Northwestern University "The spirit and the intellect of the late Larry Neal, as well as the tremendously resilient legacy of the radical Black theatre movement of the sixties and seventies, animate most of the essays and documents collected in this volume. It is a feast of powerful critical and theoretical reflections on the past and the future of Black theatre in this country and in other parts of the African diaspora. Without the slightest nudge toward racial absolutism or essentialism, the volume is a model of how 'race' can be deployed as a subtle and progressive analytic category in contemporary dramatic and cultural criticism. This book should be compulsory reading for every student of contemporary theatre scholarship." --Biodun Jeyifo, Professor of English, Cornell University "...a powerful examination of ritual-based performance traditions practiced throughout the African diaspora. It belongs on the shelf of anyone studying black performance. [The editors] succeed on many levels with this collection of compelling articles...this text is a valuable contribution to current critical, historical and theoretical debate about this rich and varied field." --Theatre Research International "[E]ssential. This book illuminates, challenges, and expands the consciousness. It also inspires the reader..." --The African American Review "This book is a powerful examination of ritual-based performance traditions practiced throughout the African diaspora. It belongs on the shelf of anyone studying black performance... This text is a valuable contribution to current critical, historical and theoretical debate about this rich and varied field." --Theatre Research International

Preiswert lesen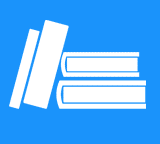 Kunden, die diesen Artikel gekauft haben, kauften auch
Kundenbewertungen zu

Paul Carter Harriso…

"Black Theatre"
Diese Artikel könnten Sie auch interessieren
Kontakt
+49 (0)40
4223 6096
Wir helfen Ihnen gerne:
Mo. - Fr. 8.00 - 20.00 Uhr
Sa.: 10.00 - 18.00 Uhr

(Kostenpflichtige
Rufnummer -
Kosten abhängig
von Ihrem Anbieter)
Chat
Zuletzt angesehene Artikel