Culinary Artistry
Sprache: Englisch.
Lieferbar innerhalb von zwei Wochen
Buch
€ 27,99

*
inkl. MwSt.
Produktdetails
Titel: Culinary Artistry
Autor/en: Andrew Dornenburg, Karen Page

ISBN: 0471287857
EAN: 9780471287858

Sprache: Englisch.

JOHN WILEY & SONS INC
21. Oktober 1996 - kartoniert - 448 Seiten
"In Culinary Artistry...Dornenburg and Page provide food and flavor pairings as a kind of steppingstone for the recipe-dependent cook...Their hope is that once you know the scales, you will be able to compose a symphony."a Molly O Neil in The New York Times Magazine.

For anyone who believes in the potential for artistry in the realm of food, Culinary Artistry is a must-read. This is the first book to examine the creative process of culinary composition as it explores the intersection of food, imagination, and taste. Through interviews with more than 30 of America s leading chefsa including Rick Bayless, Daniel Boulud, Gray Kunz, Jean-Louis Palladin, Jeremiah Tower, and Alice Watersa the authors reveal what defines "culinary artists," how and where they find their inspiration, and how they translate that vision to the plate. Through recipes and reminiscences, chefs discuss how they select and pair ingredients, and how flavors are combined into dishes, dishes into menus, and menus into bodies of work that eventually comprise their cuisines.
The Chef as Artist.

Meet Your Medium.

Composing Flavors.

Composing a Dish.

Why Food Matches?

Food Matches Made in Heaven.

Seasoning Matches Made in Heaven.

Composing a Menu.

Common Accompaniments to Entrees.

Evolving a Cuisine.

The Evolution of Leading Chefs' Cuisines.

Desert Island Lists.

Culinary Art as Communion.

Resources.

Biographies of Chefs.

Index.

About the Authors.

Karen Page and Andrew Dornenburg are the authors of the James Beard Award-winning The Flavor Bible , as well as What to Drink with What You Eat, winner of the 2007 IACP "Cookbook of the Year" Award, the Georges Duboeuf "Wine Book of the Year Award," and the Gourmand World Cookbook Award. Their previous books Becoming a Chef, Dining Out, and The New American Chef have all been winners of or finalists for James Beard and/or IACP book awards. Paired personally as well as professionally, the couple lives in New York City.
"Most used cookbook: CULINARY ARTISTRY by Karen Page and Andrew Dornenburg." -Grant Achatz , chef of Alinea, in the November 2006 issue of Chicago magazine
"To this day, if I m really stuck for a flavor pairing, I will still refer to CULINARY ARTISTRY for its charts of common, and not so common, matches." -Michael Laiskonis , 2007 James Beard Outstanding Pastry Chef at Le Bernardin, in Saveur

"My favorite cookbooks: CULINARY ARTISTRY and El Bulli." -Hung Huynh , winner of "Top Chef" Season 3

"Favorite cookbook? CULINARY ARTISTRY . It's a really great reference book for chefs." -Stephanie Izard , winner of "Top Chef" Season 4

"One of my favorite cookbooks is CULINARY ARTISTRY ." -Hosea Rosenberg , winner of "Top Chef" Season 5

"One of 10 must-have cookbooks [of all time]...Gives you insight into how chefs think." -Alison Fryer and Jennifer Grange , in the Toronto Star

"One of six cookbooks every beginner should own."- Nathan Lyon , Real Simple

" CULINARY ARTISTRY offered a groundbreaking approach to the idea of flavor pairings...The book is said to have revolutionized the way leading chefs cook." (WBEZ, Chicago Public Radio)

"For inspiration...Incredibly liberating...A godsend...The one book that regularly makes the commute from office desk to kitchen counter." - Renee Schettler , The Washington Post

" CULINARY ARTISTRY seemed to pull together everything that was missing in my ideology of food....It is a myriad of endless flavour combinations....One particular chapter fascinates me: Meet Your Medium. This chapter encapsulates all that is important to cooking....What I love about this book is the fact that it can give you a framework on which to build your own food style." - John Campbell , executive chef, the Michelin two-star restaurant The Vineyard at Stockcross, Berkshire, England

"CULINARY ARTISTRY is absolutely brilliant. I now recommend it to aspiring mixologists as a key resource for understanding the ideas and theories behind creating unique flavor combinations and generally how to approach the craft as an artisan." -Ryan Magarian , mixologist

"If you want to look like a genius in the kitchen, top picks include CULINARY ARTISTRY ."- Chad Ward , eGullet.org

"When you re in a kitchen where you have lots of cooks coming and going, someone s always dragging their favorite book in and it s dog-eared from use. It s well-known in food circles that CULINARY ARTISTRY is one of those books that people drag along with them or that they hand on to other chefs."- Lucinda Scala Quinn , MSLO Executive Editorial Food Director and host of "EatDrink" on Martha Stewart Living Radio

"When [current French Laundry chef de cuisine Timothy Hollingsworth] first moved up from commis to cook at The French Laundry, John Fraser (today the executive chef of Dovetail in New York City) had recommended that he read CULINARY ARTISTRY . The book features extensive lists of ingredients and other foods they get along with... CULINARY ARTISTRY had gotten him through those menu meetings during his formative years at The French Laundry."- Andrew Friedman , author of Knives at Dawn: America's Quest for Culinary Glory at the Legendary Bocuse d'Or Competition

" CULINARY ARTISTRY : This is the best reference book I ve used." -Scott Giambastiani , executive chef at Google

"Most professional chefs skip cookbooks altogether, but one book you re likely to find well-thumbed on their bookshelves is CULINARY ARTISTRY... ' People always ask me What goes good with what? said chef David Kamen, an instructor at The Culinary Institute of America. 'This is the book to have. It s very helpful.'" -Gemma Tarlach , Milwaukee Journal Sentinel

"Not all spices go well together. An excellent resource for learning about spices and what they complement is CULINARY ARTISTRY ."-BBQ master Mike Mills and Amy Mills Tunnicliffe in their 2005 book Peace, Love and Barbecue

"For those with an interest in adding kitchen flavors and creativity
Gedruckte Welten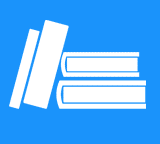 Kunden, die diesen Artikel gekauft haben, kauften auch
Kundenbewertungen zu

Andrew Dornenburg, …

"Culinary Artistry"
Diese Artikel könnten Sie auch interessieren
Kontakt
+49 (0)40
4223 6096
Wir helfen Ihnen gerne:
Mo. - Fr. 8.00 - 20.00 Uhr
Sa.: 10.00 - 18.00 Uhr

(Kostenpflichtige
Rufnummer -
Kosten abhängig
von Ihrem Anbieter)
Chat
Zuletzt angesehene Artikel