Diversity in Fundraising
14:B&W 6 x 9 in or 229 x 152 mm Case Laminate on White w/Gl…
Lieferbar innerhalb von 2 bis 3 Werktagen
Buch
€ 55,49

*
inkl. MwSt.
Produktdetails
Titel: Diversity in Fundraising
Autor/en: Pettey

ISBN: 047140361X
EAN: 9780471403616

14:B&W 6 x 9 in or 229 x 152 mm Case Laminate on White w/Gloss Lam.
Sprache: Englisch.

John Wiley & Sons
8. November 2001 - gebunden - 312 Seiten
An important roadmap for fundraising in today' s multicultural communities Raising money in today' s diverse communities is a growing challenge for fundraisers and philanthropists, requiring thoughtful strategies, successful collaborations, and a respectful understanding of people' s differences. In this groundbreaking new book, the author examines today' s four major ethnic groups- African American, Asian American, Hispanic/Latino, and Native American- in terms of their diverse histories, traditions, and motivations, and then applies this information to the proven components of successful fundraising. The result is a timely and important look at how fundraisers can use an understanding of ethnic differences to create a vibrant and balanced nonprofit center through both individual and collective efforts. In clear, easy-to-understand language, Cultivating Diversity in Fundraising answers the following critical questions:

Who are diverse donors?
What are their charitable traditions and interests?
What fundraising methods will be successful in diverse communities?
What can fundraisers do to include more diversity in fundraising efforts?

Designed as a guide to fundraising as well as a strategic update for existing fundraisers, this book should be required reading for anyone working in today' s nonprofit sector.

PREFACE. INTRODUCTION. Diversity. 2000 Census. CHAPTER 1. African Americans. Introduction. African History. African-American Cultural Giving Patterns. Current State of African-American Philanthropy. African Americans Today. CHAPTER 2. Asian Americans. Introduction. Overview. Chinese-American History. Filipino-American History. Japanese-American History. Korean-American History. South Asian-American History. Cutural Giving Patterns. Traditions of Giving and Sharing Among Chinese Americans. Traditions of Giving and Sharing Among Filipino Americans. Traditions of Giving and Sharing Among Japanese Americans. Traditions of Giving and Sharing Among Korean Americans. Traditions of Giving and Sharing Among South Asians. Pacific Islanders. Asian-American Growth Patterns. CHAPTER 3. Hispanic/Latino Americans. Cuban-American History. Dominican-American History. Salvadoran-American History. Mexican-American History. History of Puerto Ricans in the United States. Traditions of Giving and Sharing Among Hispanics/Latinos. Guatemalans and Salvadorans. Hispanic/Latino Demographics. CHAPTER 4. Native Americans. History of Native Americans in the United States. Traditions of Giving and Sharing Among Native Americans. Native American Demographics. CHAPTER 5. Diverse Fundraising and Philanthropy Today. African-American Philanthropy. Recent Research on Asian-American Giving Patterns. Hispanics/Latinos and Fundraising. Native Americans and Fundraising. CHAPTER 6. Challenges and Opportunities of Diversity in Philanthropy Today. Recognition. Examples of Fundraising in Diverse Communities. Corporate Grant-Making to Racial Ethnic Communities. Remittances. CHAPTER 7. Interviews: Influences on Giving. Summary of Interviews. Interview Questions. Family Giving Patterns. Cultural Giving Patterns. Personal Giving Patterns. CHAPTER 8. Case Studies. The Elephant in Our Turn's Living Room (by Michael L. Edell). A Capital Campaign for a Roman Catholic Chinese School (by Anonymous). Sisters of African Descent (by Samuel N. Gough, Jr.). Insider-Outsider: Major Gift Fundraising Among Some First Nations People (by Prudence S. Precourt, Ph.D., CFRE). Involving Cuban Americans in South Florida Charities (by Rolando D. Rodriguez, CFRE). Successful Fundraising for India's 5-H Program (edited by Janice Gow Pettey, CFRE). APPENDIX A: Population by Race and Hispanic Origin, for the United States, Regions, Divisions, and States, and for Puerto Rico, 2000. APPENDIX B: Population by Race and Hispanic Origin, for All Ages and for 18 Years and Over, 2000. APPENDIX C: Population by Race, Including Combinations of Two Races, 2000. APPENDIX D: Population by Race with Comparisons, 2000. APPENDIX E: Difference in Population by Race and Hispanic Origin, 1990 to 2000. APPENDIX F: States Ranked by Population, 2000. APPENDIX G: States Ranked by Percent Population Change, 1990 to 2000. APPENDIX H: Anthropology and the Concept of Race (by Norman C. Sullivan). NOTES. GLOSSARY OF RACIAL/ETHNIC TERMS. BIBLIOGRAPHY. INDEX.

JANICE GOW PETTEY is Executive Director of the Sacramento Regional Foundation. She has been a fundraiser for over twenty-two years, working for the American Red Cross, YMCA of San Francisco, and the United Way of the Bay Area. In addition to being a nationally known speaker and trainer on the subject of diversity and philanthropy, Ms. Pettey is an adjunct professor at the University of San Francisco, where she teaches fundraising and philanthropy courses in the College of Professional Studies. She is a member of the AFP Ethics Committee, and has served on the national AFP board and the Foundation board, in addition to having chaired the Diversity Committee.

Gedruckte Welten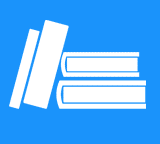 Kunden, die diesen Artikel gekauft haben, kauften auch
Kundenbewertungen zu Pettey "Diversity in Fundraising"
Diese Artikel könnten Sie auch interessieren
Kontakt
+49 (0)40
4223 6096
Wir helfen Ihnen gerne:
Mo. - Fr. 8.00 - 20.00 Uhr
Sa.: 10.00 - 18.00 Uhr

(Kostenpflichtige
Rufnummer -
Kosten abhängig
von Ihrem Anbieter)
Chat
Zuletzt angesehene Artikel
Entdecken Sie mehr