Derivatives Handbook
Risk Management and Control. 68:B&W 7 x 10 in or 254 x 17…
Lieferbar innerhalb von 2 bis 3 Werktagen
Buch
€ 88,99

*
inkl. MwSt.
Produktdetails
Titel: Derivatives Handbook
Autor/en: Robert J. Schwartz, Alison Smith

ISBN: 0471157651
EAN: 9780471157656

Risk Management and Control.
68:B&W 7 x 10 in or 254 x 178 mm Case Laminate on White w/Gloss Lam.
Sprache: Englisch.

John Wiley & Sons
9. Mai 1997 - gebunden - 690 Seiten
While derivatives continue to play an increasingly vital role in driving today's global financial markets, they also continue to be one of the most complicated and often misunderstood financial instruments in the marketplace. In Derivatives Handbook: Risk Management and Control, two of the field's leading experts bring together the best, current cutting-edge thinking on derivatives to provide a comprehensive and accessible resource on risk management.
Derivatives Handbook presents a cogent, clear-eyed, and fresh perspective with an all-star roster of leading practitioners, academics, attorneys, accountants, consultants, and professionals who share their invaluable insights. These seasoned players provide incisive discussions on a wide range of topics, including Risk and Regulation in Derivatives Markets, Credit Derivatives, and Minimizing Operations Risk. Plus, there are comprehensive sections dedicated to case law and legal risk, risk measurement, risk oversight, regulation, and transparency and disclosure.
For further guidance, Derivatives Handbook provides a concise survey of literature on some of the most significant scholarship in recent years. This book contains a wealth of probing, informative articles for not only finance professionals, but also for senior managers, corporate boards, lawyers, students, and anyone with an interest in the financial markets.
Derivatives-the latest thinking, the top minds in the field, the newest applications
Derivatives Handbook: Risk Management and Control brings together the latest and best thinking on derivatives and risk management from some of the world's leading practitioners, academics, attorneys, accountants, consultants, and professionals all in one acclaimed book.
Robert Schwartz and Clifford Smith have created a solid resource for derivatives use. Sections include:
* Risk and Regulation in Derivatives Markets
* Credit Derivatives Report Card on VAR
* Hedge Accounting
* Minimizing Operations Risk The Board of Directors' Role
* Firm-wide Risk Management
An entire section of derivative case studies
* Plus, a complete review of case law affecting swaps and related derivative instruments
"Derivatives Handbook: Risk Management and Control covers a wide range of subjects related to risk management-including legal risks, accounting issues, the current global regulatory debate and an explanation of how to manage and measure risk. The editors have formed a truly impressive group of contributors. This book strikes a good balance throughout to focus on the significant issues in the industry and provide a broad perspective on risk management."- Gay H. Evans, Senior Managing Director, Bankers Trust International, PLC and Chairman of the International Swaps and Derivatives Association
Derivatives Handbook: Risk Management and Control provides the most reliable, current information and authoritative guidance for anyone with an interest in the derivatives markets.
The Contributors
Brandon Becker, Tanya Styblo Beder, Harold Bierman, Jr., Wendy H. Brewer, Michael S. Canter, Andrew J. C. Clark, Christopher L. Culp, Daniel P. Cunningham, Franklin R. Edwards, Gerald D. Gay, Anthony C. Gooch, Wendy Lee Gramm, Alan Greenspan, Margaret E. Grottenthaler, Douglas E. Harris, Ludger Hentschel, Jamie Hutchinson, Frank Iacono, James V. Jordan, Linda B. Klein, Anatoli Kuprianov, James C. Lam, Robert J. Mackay, Robert M. Mark, Francois-Ihor Mazur, Joanne T. Medero, Antonio S. Mello, Merton H. Miller, John E. Parsons, Jeffrey L. Seltzer, Charles W. Smithson, and Thomas J. Werlen.

Partial table of contents:

DERIVATIVES: RISK AND CONTROL.

Risk and Regulation in Derivatives Markets (L. Hentschel & C. Smith).

Credit Derivatives (F. Iacono).

LEGAL RISK.

Risk Reduction Through Multibranch Netting (D. Cunningham & T. Werlen).

RISK MEASUREMENT.

Assessing Value at Risk for Equity Portfolios: Implementing Alternative Techniques (J. Jordan & R. Mackay).

RISK OVERSIGHT.

Oversight of Derivative Markets: Who's Responsible for What?

(B. Becker & F. Mazur).

REGULATION.

Functional Regulation (M. Miller).

TRANSPARENCY AND DISCLOSURE.

Derivatives Address (A. Greenspan).

CASE STUDY: METALLGESELLSCHAFT.

Derivatives Debacles: Case Studies of Large Losses in Derivatives Markets (A. Kuprianov).

Glossary.

Index.

ROBERT J. SCHWARTZ is Executive Vice President and head of Global Derivatives of the Republic National Bank of New York. Prior to that he served as Executive Vice President and COO of Mitsubishi Capital Market Services, where he was in charge of establishing derivative products sales and trading operations in North America. He is the founding Chairman of the International Association of Financial Engineering and was elected to the board of the International Swaps and Derivatives Association three times. CLIFFORD W. SMITH, Jr., is Clarey Professor of Finance at the Simon Graduate School of Business of the University of Rochester. He has served as President of the Financial Management Association National Honor Society and in various board capacities for the IAFE. He has written twelve books and more than eighty articles in leading finance journals.

Gedruckte Welten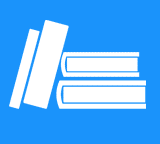 Kunden, die diesen Artikel gekauft haben, kauften auch
Kundenbewertungen zu

Robert J. Schwartz,…

"Derivatives Handbook"
Diese Artikel könnten Sie auch interessieren
Kontakt
+49 (0)40
4223 6096
Wir helfen Ihnen gerne:
Mo. - Fr. 8.00 - 20.00 Uhr
Sa.: 10.00 - 18.00 Uhr

(Kostenpflichtige
Rufnummer -
Kosten abhängig
von Ihrem Anbieter)
Chat
Zuletzt angesehene Artikel