Mystery of Courage
Harvard Univ PR. Sprache: Englisch.
Vorbestellbar
Taschenbuch
€ 26,49

*
inkl. MwSt.
Produktdetails
Titel: Mystery of Courage
Autor/en: William Ian Miller

ISBN: 067400826X
EAN: 9780674008267

Harvard Univ PR.
Sprache: Englisch.

HARVARD UNIV PR
April 2002 - kartoniert - 360 Seiten
In an inquiry which ranges from ancient Greece to Vietnam, Miller culls sources as varied as soldiers' memoirs, heroic and romantic literature, and philosophical discussions to get to the heart of courage and to its role in generating the central anxieties of masculinity and manhood.

Preface 1. Introduction: The Good Coward 2. Aristodemus, or Cowardice Redeemed 3. Tim O'Brien and Laches 4. Courageous Disposition 5. Courage and Scarcity 6. "I Have a Wife and Pigs" 7. Shoot the Stragglers and the Problem of Retreat 8. Offense, Defense, and Rescue 9. Man the Chicken 10. Praised Be Rashness 11. Stupidity, Skill, and Shame 12. The Shape and Style of Courage 13. The Emotional Terrain: Fear, Hope, Despair 14. The Emotional Terrain: Disgust, Anger, Relief 15. Courage and Chastity 16. Moral Courage and Civility 17. Fixing to Die: A Valediction 18. Concluding Postscript Notes Bibliography Index

William Ian Miller is Professor of Law at the University of Michigan.

[Miller] displays an exquisite feel for the warring emotions overlain by courage, such as cowardice, fear, and shame, and for the situations in which courage is displayed. Its stage is primarily combat...[which] Miller examines with astuteness and sensibility to layered meanings...An accessible intellectual exploration. -- Gilbert Taylor Booklist Though he alludes to the connection only briefly in closing, one has the sense that this book is his reckoning with his own moral conundrum: What did I do in the age of 'Nam? There's little overt autobiographical information, but the personal concerns ooze from the interstices of the text. -- Modris Eksteins Globe and Mail Miller...presents a provocative analysis of the fine line between courage and cowardice. Using historical example, literature and the memoirs of soldiers, sailors, and marines, Miller has put together a witty, articulate, and thoughtful study of why some fight and some run. From ancient Greeks to Romans to the 20th-century warrior, Miller examines the social, cultural, and psychological factors that define courage and cowardice. -- Col. William D. Bushnell Library Journal Acknowledging that 'courage is no easy virtue to get a grip on,' Miller nonetheless charges fearlessly ahead in this entertaining, troubling, and fluid meditation on what he calls 'the most frequent theme of all world literature...Well-researched and gracefully written. Kirkus Reviews [Miller] had planned to take up the topic of cowardice. Instead, he found himself intrigued and baffled by the opposite of that vice. In Miller's new book, The Mystery of Courage, he explains that bravery is much harder to define than we might think. Does it take more courage to launch a bold attack or maintain a stout defense? Is courage the result of passion or reason? Is moral courage superior to physical courage or vice versa? And has our contemporary life, often shielded from danger and the immediate threat of war, lost some of its grandeur and resonance because courage--whatever that may be--is seldom demanded of us? It's impossible to read Miller's book without jumping from these larger philosophical questions to the even more difficult personal ones, questions that explore the limits of our own fortitude. -- Laura Miller Salon.com 20001025 It takes great courage to write about courage...[and] Miller has written to the challenge. The Mystery of Courage is an irresistible meditation on a virtue that you might not think you want to read this much about, but almost right away, you do...[Miller's] prose is scholarly and vigorous. Majestic rhythms echo throughout the book. -- Anne Valentine Martino Ann Arbor News 20000910 In his animated and absorbing investigation into The Mystery of Courage, William Ian Miller draws on a variety of sources, ancient and modern, to examine a virtue that is far more complicated than it first may appear...Although Miller may not have solved the mystery of courage, it was probably not his intention to do so. Instead, his book serves the far better purpose of opening up the subject and setting us thinking. -- Merle Rubin Christian Science Monitor 20001221 [Miller] is brave enough to have written a book about courage, a subject he regards--as much at the end as at the beginning of his story--as a 'mystery.' Not that its mysteriousness prevents it from being of absorbing interest. Miller is at his best in displaying the results of his trawlings through the literature of war for examples that illuminate what he calls 'the emotional terrain' of courage, which includes all those counter-urges--fear, shame, humiliation, and disgust--that courage must overcome. -- James Bowman National Review 20010305 The Mystery of Courage is immensely wide-ranging and intelligent. It is the more interesting for having started as a book on cowardice, which was overcome by the courage shown by the subjects of Miller's researches, most notably soldiers. -- John Hudson BBC History Magazine 20021101

Preiswert lesen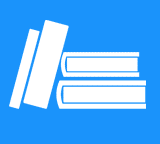 Kunden, die diesen Artikel gekauft haben, kauften auch
Kundenbewertungen zu William Ian Miller "Mystery of Courage"
Diese Artikel könnten Sie auch interessieren
Kontakt
+49 (0)40
4223 6096
Wir helfen Ihnen gerne:
Mo. - Fr. 8.00 - 20.00 Uhr
Sa.: 10.00 - 18.00 Uhr

(Kostenpflichtige
Rufnummer -
Kosten abhängig
von Ihrem Anbieter)
Chat
Zuletzt angesehene Artikel