Nonlinear Pricing: Theory & Applications
New. Sprache: Englisch.
Vorbestellbar
Buch
€ 64,49

*
inkl. MwSt.
Produktdetails
Titel: Nonlinear Pricing: Theory & Applications
Autor/en: Christopher T. May

ISBN: 0471245518
EAN: 9780471245513

New.
Sprache: Englisch.

JOHN WILEY & SONS INC
Februar 1999 - gebunden - 384 Seiten
One of the many striking applications of nonlinear technology in recent years, nonlinear pricing uses cutting-edge technology to identify and exploit patterns hidden within the seemingly helter-skelter rise and fall of daily stock prices. Nonlinear Pricing sheds much needed light on the principles behind this innovative view of reality and provides clear explanations of how it is employed to predict-at least partially-the unpredictable.

Beginning with an incisive introduction to the topic, May presents the roots of nonlinearity through the examples of calendrics, geometry, and music. He then illustrated the application and integration of various nonlinear technologies, including genetic algorithms, fuzzy logic, fractal imaging, and nonlinear dynamics, to such essentials as trading strategies, asset allocation, risk management, and derivative pricing and hedging. Along with practical methodologies and a wealth of real-world examples, this comprehensive resource contains a glossary of terms, a bibliography and in-depth information on:
* Fractal analysis-power law distributions, fractional Brownian motion, and their relationships
* The Hurst Exponent-the KAOS screen and its practical implementation
* Resonance-time domain versus frequency domain, Brownian motion, and the Gaussian distribution
* Advanced concepts-Soros's Reflexivity, non-equilibrium economics, kernel of theoretical nonlinear pricing, May's Law, resolution and resonance

Written by one of the few practitioners using this breakthrough methodology to trade the markets successfully, Nonlinear Pricing fills an important niche in investment literature. It is a must read for anyone seeking to understand-and capitalize on-twenty-first century financial economics.

CHRISTOPHER MAY (New York, NY) runs TLB Partners, LP, an onshore hedge fund and May Nonlinear US Equity Fund, an offshore fund.

A Toy Story for Wall Street.

Nonlinearity: A Retrospective.

Nonlinearity: A Prospective.

Fractal Analysis.

Results of the Hurst Exponent.

Nonlinear Technology.

Biology and the S&P.

Father Time.

Nonlinear Pricing-Advanced Concepts.

The Last Word-Resonance.

Appendix.

Glossary.

Bibliography.

Index.

"A lively and intriguing book from a writer who can range from Zen to mathematics."-Adam Smith, author of The Money Game and Paper Money "Nonlinear Pricing is an eminently readable book which I found satisfied both the theorist and the practitioner in me. For the theorist, there are new insights into the relationship between complexity and the markets. For the practitioner, there are practical ideas on how to fashion investment strategies. I highly recommend Nonlinear Pricing to all students of the markets."-Edgar E. Peters, Chief Investment Strategist, PanAgora Asset Management; author, Chaos and Order in the Capital Markets "Nonlinear Pricing goes further than any book I am aware of in drawing a connection between the real world of economics and the new ideas about economics coming from the science of self-organized systems. Written in a lively, informal style, this is a wonderful read for those of us who have been wondering whether anyone understands anything at all about how markets work."-Lee Smolin, PhD, Department of Physics, Pennsylvania State University "Required reading for the enlightened financial professional. Enjoyable for the intelligent investor. A dash of physics, bite-sized pieces of nonlinear concepts, and a broth of hands-on experience make this a cookbook for the modern trader."-Richard E. Morley, Potts Medal recipient and founder of the Breakfast Club "A real eye-opener-Nonlinear Pricing explains a complex subject in easy terms and makes the reader aware of the many opportunities offered by this new technology." -Richard Olsen, founder, Olsen and Associates, Zurich "I, of course, think highly of this book as it credits Dance of the Money Bees with inventing 'swarm theory', now a discipline in computer science. There are many other splendid insights." -John Train, author and President of the Montrose Fund "An extraordinary tour d'horizon, this book challenges conventional thinking about finance, investing, and much else besides. Brimming with ideas and eye-opening connections, it makes a powerful case for our need to understand the extent to which nonlinearity shapes our lives." -Andrew Freeman, Managing Editor, Financial Services, The Economist Intelligence Unit; co-author, Seeing Tomorrow: Rewriting the Rules of Risk "Nonlinear Pricing: Theory & Application by Christopher T. May makes nice reading even for people like me who are not economists. This is an ambitious book as it presents economics starting from fundamental physics. It deserves a large readership." -Ilya Prigogine, 1977 Nobel Laureate, Chemistry; author, The End of Certainty; and the world's foremost non-equilibrium scientist
Gedruckte Welten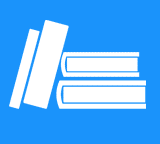 Kunden, die diesen Artikel gekauft haben, kauften auch
Kundenbewertungen zu Christopher T. May "Nonlinear Pricing: Theory & Applications"
Diese Artikel könnten Sie auch interessieren
Kontakt
+49 (0)40
4223 6096
Wir helfen Ihnen gerne:
Mo. - Fr. 8.00 - 20.00 Uhr
Sa.: 10.00 - 18.00 Uhr

(Kostenpflichtige
Rufnummer -
Kosten abhängig
von Ihrem Anbieter)
Chat
Zuletzt angesehene Artikel