Perpetual Contact: Mobile Communication, Private Talk, Public Performance
Sprache: Englisch.
Lieferbar innerhalb von zwei Wochen
Buch
€ 46,49

*
inkl. MwSt.
Produktdetails
Titel: Perpetual Contact: Mobile Communication, Private Talk, Public Performance

ISBN: 0521002664
EAN: 9780521002660

Sprache: Englisch.

Herausgegeben von Mark a. Aakhus, James Everett Katz
CAMBRIDGE UNIV PR
Dezember 2007 - kartoniert - 416 Seiten
This book studies the impact of the mobile phone on contemporary society.

1. Introduction J. E. Katz and M. Aakhus; Part I. Mobile Communication - National and Comparative Perspectives: 2. Finland: a mobile phone culture J. P. Puro; 3. Israel: chutzpah and chatter in the Holy Land A. Cohen and A. Schejter; 4. Italy: stereotypes, true and false L. Fortunati; 5. Korea: personal meanings S. D. Kim; 6. United States: popular, pragmatic and problematic K. Robbins and M. Turner; 7. France: preserving the image J. Heurtin and C. Licoppe; 8. The Netherlands and the US compared E. Mante-Meijer; 9. Bulgaria: mobile phones as post-Communist cultural icons V. D. Varbanov; Part II. Private Talk - Interpersonal Relations and Micro-Behaviour: 10. Hyper-coordination via mobile phone in Norway R. Ling and B. Yttri; 11. Mobile culture of children and teenagers in Finland E. Kasesniemi and P. Rautiainen; 12. Pretense of intimacy in France C. DeGourney; 13. Mobile phone consumption and concepts of personhood D. Nafus and K. Tracy; Part III. Public Performance - Social Groups and Structures: 14. The chattage of absent presence K. Gergen; 15. From mass society to perpetual contact J. Rule; 16. Mobiles and the Norwegian teen: identity, gender and class B. Skog; 17. The telephone comes to the Filipino village G. Strom; 18. Beginnings in the telephone E. Schegloff; Part IV. Conclusion: making meaning of mobiles J. E. Katz and M. Aakhus.

Dr James Katz is the author of several books in the field of technology and society. With Philip Aspden and Ronald E. Rice, he is the co-author of a book about the social impact of the Internet on life in America, to be published by MIT Press. His 1999 book, Connections: Social and Cultural Studies of the Telephone in American Life, was included in the 37th Outstanding Academic Titles award, given by the American Library Association's journal Choice. Another of his books, Congress and Natural Energy Policy, was nominated for the American Political Science Association Gladys Kammerer prize for best political science publication in 1984. In 2000, he won the Rutgers Department of Communication Researcher of the year award. Katz has authored more than 30 peer-reviewed journal articles; his works have been translated into five languages and re-published in numerous edited collections. He earned his Ph.D. in 1974 from Rutgers; in 1997, he joined its department of communication as professor. In between those years he won postdoctoral fellowships at Harvard and MIT, served on the faculties of the University of Texas, Austin and Clarkson University, and headed the social science research unit at Bell Communication Research (Bellcore). He was also granted national and foreign patents on his inventions in telecommunication technology. The national electronic media frequently interview Katz; and he has appeared on numerous network news programs. He has been quoted on the front-pages of leading newspapers including The New York Times, Wall Street Journal, Boston Globe and USA Today. He serves on the boards of several leading social science journals and charitable and educational foundations. His teaching and research interests include research methods, the social aspects of communication technology, the contest between privacy and publicity on the Internet, and of course mobile communication and computing. Dr Aakhus is Assistant Professor of Communication at Rutgers. He investigates how new media and communication formats are designed and implemented to solve problems of human communication. within this domain, Aakhus is especially interested in investigating how such innovations affect the quality of human activities in the areas of learning, organizing, decision-making, and conflict-management. He has published in technology and communication journals. His work appears regularly in international proceedings on argumentation and disputing processes. He earned a Ph. D. at the University of Arizona in Communication with a specialization in Management Information Communication and Technology Commission. He is dispute-mediator and has invented a distributed learning application for educating professionals.

'This is a surprising subject for an edited collection even in the so-called digital age, but it is one that is covered well ... this collection will promote further debate in fields concerning the social construction of technologies, communications and media.' Work, Employment & Society

Gedruckte Welten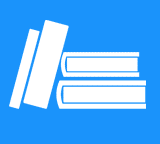 Kunden, die diesen Artikel gekauft haben, kauften auch
Kundenbewertungen zu "

Perpetual Contact: Mobile Communication, Private Talk, Publ…

"
Diese Artikel könnten Sie auch interessieren
Kontakt
+49 (0)40
4223 6096
Wir helfen Ihnen gerne:
Mo. - Fr. 8.00 - 20.00 Uhr
Sa.: 10.00 - 18.00 Uhr

(Kostenpflichtige
Rufnummer -
Kosten abhängig
von Ihrem Anbieter)
Chat
Zuletzt angesehene Artikel
Entdecken Sie mehr