Passed On
African American Mourning Stories, A Memorial. 56 b&w pho…
Lieferbar innerhalb von zwei Wochen
Buch
€ 49,49

*
inkl. MwSt.
Produktdetails
Titel: Passed On
Autor/en: Karla F. C. Holloway

ISBN: 0822328607
EAN: 9780822328605

African American Mourning Stories, A Memorial.
56 b&w photos.
Sprache: Englisch.

Duke University Press
25. Januar 2002 - gebunden - 248 Seiten
A personal and historical account of the particular place of death and funerals in African American life.

Karla FC Holloway is William R. Kenan Jr. Professor of English and Dean of Humanities and Social Sciences at Duke University. She is the author of "Moorings and Metaphors: Culture and Gender in Black Women's Literature" and "Codes of Conduct: Race, Ethics, and the Color of Our Character. "Karla Holloway is also Associate Faculty Scholar in the Duke Institute for Care at the End of Life.""

"Karla Holloway writes about a central and little-explored American phenomenon with a wide and patient breadth of knowledge and a startlingly profound personal depth. It feels like a book as durable as a well-shaped stone-as reliable, useful and finally consoling, however hard to bear."-Reynolds Price "Beginning with the tragic loss of her son, Karla Holloway poignantly examines how race not only affects the meaning of Black lives, but their deaths as well."-Paula Giddings, Smith College "fascinating," Booklist "Punctuated with Holloway's personal stories, the book is an elegantly written survey for general readers and cultural historians alike." Publishers Weekly "Punctuated with Holloway's personal stories, the book is an elegantly written survey for general readers and cultural historians alike."--Publishers Weekly "The stories [Holloway] shares in Passed On and the point she proves are haunting. But so is the banner of hope and dignity that she raises-the banner that perhaps helps her deal with her own pain and grief."--Elizabeth G. Cook, Salisbury Post "[An] engaging and, at times, heartbreaking, study of death in African American culture... [Holloway] has managed to elucidate an aspect of African American culture that has far-reaching consequences. By framing her study on the one end with the story of her own adopted son's death during an attempted prison break, and on the other with the funeral sermon delivered for her son, she demonstrates how cultural and academic criticism can, and should, have a personal effect, both for those who write it and for those who read it. It is a lesson she learned well from W.E.B. Du Bois."--Erik Bledsoe, Foreword "By interweaving these conversations with visits to the gravesites of prominent black Americans and examples of death and grief as portrayed in literature, music, and the media, [Holloway] provides an in-depth analysis of the unique psychology of death prevalent in African American society... [F]ascinating."--Margaret Flanagan, Booklist "[A] stunning portrait of African American death in the 20th century that includes discussions of the business of funerals and wakes, the ways African Americans die (using a host of statistical analysis), and the place of the black church and funeral ceremonies in African American culture. One of the particularly startling points of Passed On, is Holloway's inclusion of her son's death in her prologue and his funeral sermon at the end. Passed On is a valuable book because it is able to articulate distinct social practices, and ultimately show how death pervades not only African American life, but identity."--Virginia Quarterly Review "Higher praise is hard to express."--John Saillant, H-South Reviews "Holloway writes a fascinating book... By weaving interviews, historical accounts, and personal reflections, Holloway demonstrates how a combination of racial injustice, violence against blacks, and medical neglect has shaped black people's expected transition between this world and the afterlife... [It] may help physicians today understand why some African Americans do not fully trust our present medical system."--Brian C. Reed, Journal of the American Medical Association "The threatening possibility of injury, abuse, and premature death stalks black lives in America as the moving Passed On poignantly evidences... Holloway's description of how the prison overseer galloped after [Holloway's son], shooting him in the back 17 times is chilling and sensitizes the reader to keep at the front of their mind the sorrowful dimension inherent in her topic."--Kay Bourne, Bay State Banner "Holloway's book is a survivor's tale, itself built on remembrances of survivors ... Higher praise is hard to express. Zora Neale Hurston at once set a high standard for authors dealing with African American folklore and offered for her times--as Holloway does for our times--a metaphor for the folklorist... A degree of intimacy is created by the common experience of mourning for one's children. Holloway's metaphor is just as central for our time as Hurston's was for hers."--John Saillant, Chicken Bones: A Journal "Despite its classification within burial and funeral customs, this book covers more ... Highly recommended for all levels."--M. K. Hartung, Choice "[T]his powerful, moving, and frequently upsetting book is welcome. It speaks to a deep sorrow in the African American zeitgeist... Passed On ventures close to places many folks would rather not go. [Holloway's] courage and empathy are apparent throughout this path-breaking book." --Tim Haslett, Black Renaissance/ Renaissance Noire "Holloway weaves a seamless and engaging narrative from interviews, historical sources and personal testimony, showing continuity in the black experience of death... Her tales are by turns poignant, horrifying and amusing..."--Josie Appleton , Times Literary Supplement "Filled with research on gut-wrenching details of lynchings and sometimes shoddy undertaking practices, and recounting many personal stories, the book is both hard to read and hard to put down." --Lynda Zimmer, The News-Gazette (Champaign-Urbana, IL) "Passed On is a well researched and beautifully written book... [A] memorable text that dares to affirm and celebrate black life even in the midst of the conditions of death."--Alton B. Pollard III, Alabama Review "Karla F.C. Holloway ... brings all of her professional competencies to Passed On. This well-written history of African American funeral practice encompasses history, narrative, and social science... One is grateful for the store of information provided by Holloway's scholarship, amazed at our resilience given the sometimes horrific history Holloway presents, and awed by the strength of soul that allowed her to conceive this work and bring it to term even as she mourned her own son. Passed On is a highly recommended read."-- Linda I. Kirkland-Harris, The African American Pulpit

Gedruckte Welten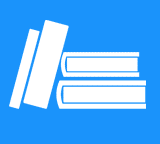 Kunden, die diesen Artikel gekauft haben, kauften auch
Kundenbewertungen zu

Karla F. C. Hollowa…

"Passed On"
Diese Artikel könnten Sie auch interessieren
Kontakt
+49 (0)40
4223 6096
Wir helfen Ihnen gerne:
Mo. - Fr. 8.00 - 20.00 Uhr
Sa.: 10.00 - 18.00 Uhr

(Kostenpflichtige
Rufnummer -
Kosten abhängig
von Ihrem Anbieter)
Chat
Zuletzt angesehene Artikel