Reflections on Leadership
How Robert K. Greenleaf's Theory of Servant-Leadership Infl…
Lieferbar innerhalb von 2 bis 3 Werktagen
Buch
€ 54,49

*
inkl. MwSt.
Produktdetails
Titel: Reflections on Leadership
Autor/en: Larry C. Spears

ISBN: 0471036862
EAN: 9780471036869

How Robert K. Greenleaf's Theory of Servant-Leadership Influenced Today's Top Management Thinkers.
9:B&W 6 x 9 in or 229 x 152 mm Case Laminate on Creme w/Gloss Lam.
Sprache: Englisch.

Herausgegeben von Larry C. Spears
John Wiley & Sons
15. Mai 1995 - gebunden - 372 Seiten
In the twenty-five years since Robert K. Greenleaf first articulated his vision of "servant-leadership", the world has seen a steady expansion in the influence of the man and his ideas. Hailed as the "grandfather" of the modern empowerment movement in business leadership, Greenleaf described true leaders as those who lead by serving others - empowering them to reach their full potential. He saw the ideal leader as one who transforms and integrates an organization; a steward with a commitment to the growth of people and the building of a community.

Partial table of contents: ROBERT K. GREENLEAF: GRANDFATHER OF NEW PARADIGM THINKING. Life's Choices and Markers (R. Greenleaf). Claiming Servant-Leadership as Your Heritage (C. Rieser). The Strategic Toughness of Servant-Leadership (D. Tarr). THE EMERGING MODEL OF SERVANT-LEADERSHIP. Servant-Leadership Training and Discipline in Authentic Community (M. Peck). The Search for Spirit in the Workplace (C. Lee & R. Zemke). The Leader as Servant (W. Kiechel). First Among Equals: A Corporate Executive's Vision and the Reemerging Philosophy of Trustees as Servant-Leaders (D. Brody). GROWING AS SERVANT-LEADERS/MANAGERS. Managing Toward the Millennium (J. Hennessy, et al.). Power and Passion: Finding Personal Purpose (J. Bordas). The New Leadership (M. Kelley). GREENLEAF'S LEGACY. Robert Greenleaf's Legacy: A New Foundation for Twenty-First Century Institutions (P. Senge). Chaos, Complexity and Servant-Leadership (J. McCollum). Servant-Leadership and the Future (R. Vanourek). Notes. Permissions and Copyrights. Recommended Reading. Contributors. Index. Index.

About the editor LARRY C. SPEARS is Executive Director of The Greenleaf Center for Servant-Leadership, which is dedicated to spreading the message of servant-leadership originated by Mr. Greenleaf. Robert K. Greenleaf (1904-1990) was Director of Management Research at AT&T and a visiting lecturer at MIT's Sloan School of Management and at the Harvard Business School.

Reflections on Leadership: How Robert K. Greenleaf's Theory of Servant Leadership Influenced Today's Top Management Thinkers--Spears, Larry C. "I believe that (Bob Greenleaf's) essay, 'The Servant as Leader' is the most singular and useful statement on leadership that I have read in the last 20 years. Despite a virtual tidal wave of books on leadership during the last few years, there is something different about Bob Greenleaf's essay, something both simpler and more profound... For many years, I simply told people not to waster their time reading other managerial leadership books. 'If you are really serious about the territory of true leadership," I would say, 'read Greenleaf.'" --From Chapter 20 by Peter M. Senge, Director of the Center for Organizational Learning at MIT's Sloan Schoolof Management and author of The Fifth Discipline: The Art and Practice of the Learning Organization "There is a building momentum for enlightened leadership in the for profit world, the social sector, and many areas of government today...Good books that deal with the beliefs and convictions that nurture this movement are not easy to find. This is one. Reflections on Leadership is a worthy and worth while gift to all those who attach high value both to their responsibilities and to the people with whom they work." --from the Foreword, by Max DePree, Chairman and CEO of Herman Miller Inc. and author of Leadership Is an Art and Leadership Jazz "I can give you three examples of major businesses who have used this business of servantleadership training...at times of terrible crisis andhave worked themselves out of the crisis. Practicing servant leadership...had absolutely enormous incredible benefits for them...and then they threw it away. Because, as soon as the crisis passed, the said 'why exert ourselves?' The great problem is not how to reach servant leadership in the first place, but to get organizations to continue to use it and embed it in part of their culture." --from Chapter 7 by M. Scott Peck, author of The Road Less Traveled "Reflection on Leadership is fitting tribute to a man whose own sense of service has given all of us hope that at long last leaders will recognize that power of purpose is far stronger than power of position. After nearly 30 years, Robert K. Greenleaf's work has struck a resonant chord in the minds and hears of scholars and practitioners alike. His message lives through others, the true legacy of a servant leader." --Jim Kouzes, Chairman and CEO of TPG/Learning Systems and coauthor of The Leadership Challenge and Credibility. "We are each indebted to Greenleaf for bringing spirit and values into the workplace. His ideas will have enduring value for every generation of leaders." --Peter Block, Founding Partner, Designed Learning Inc. and author of The Empowered Manager, Flawless Consulting and Stewardship: Choosing Service Over Self Interest

Gedruckte Welten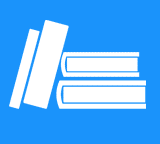 Kunden, die diesen Artikel gekauft haben, kauften auch
Kundenbewertungen zu Larry C. Spears "Reflections on Leadership"
Diese Artikel könnten Sie auch interessieren
Kontakt
+49 (0)40
4223 6096
Wir helfen Ihnen gerne:
Mo. - Fr. 8.00 - 20.00 Uhr
Sa.: 10.00 - 18.00 Uhr

(Kostenpflichtige
Rufnummer -
Kosten abhängig
von Ihrem Anbieter)
Chat
Zuletzt angesehene Artikel