The Sextant Handbook
Adjustment, Repair, Use and History. 2 Revised edition. …
Lieferbar innerhalb von zwei Wochen
Taschenbuch
€ 16,99

*
inkl. MwSt.
Produktdetails
Titel: The Sextant Handbook
Autor/en: Bruce A. Bauer

ISBN: 0070052190
EAN: 9780070052192

Adjustment, Repair, Use and History.
2 Revised edition.
illustrations.
Sprache: Englisch.

International Marine Publishing Co
1. Februar 1995 - kartoniert - 192 Seiten
"The wealth of useful material is prodigious and by the time one has reached the back cover, the sextant is an old friend. Just as important, Cdr. Bauer deals comprehensively with maintenance and service, and his advice on how to select and assess a second-hand sextant is truly worthwhile. Refreshingly, he writes in a friendly manner--almost as though he is chatting to a group of students. A thoroughly enjoyable book."--Peter Milne, Technical Editor, "Yachting World Magazine" (England) "If this book is a highly detailed technical manual, the reader is hardly aware, so plentiful are the diversions into related topics. It makes great reading and virtually everyone . . . regardless of one's skill level with a sextant . . . will find new things to learn about sextants, their history, their future and their best use."--"Ocean Navigator""The sextant and Commander Bauer's handbook should be standard equipment on every seagoing vessel. It is a book that should be provided with every sextant and class in navigating."--R. J. Holt, Director, Chesapeake Bay Maritime Museum "One recognizes here a centennial Lecky on the sextant. There is plenty of new material presented in a manner that would make a stranger want to meet Bruce Bauer and converse with him face to face."--Paul M. Anderton, Navigation Instructor "Cdr. Bauer's book will become a standard reference on the sextant for professional and amateur navigators around the world. I have been doing celestial navigation since 1953 and have not, until now, been able to find so much information on the sextant collected in one place."--A. W. Fowler, Ocean Racing Navigator "Bauer has succeeded in gathering a wealth of information froma multitude of sources and brought it all together into a fascinating book for the mariner. I recommend it to those who navigate the ocean's highways."--Warren P. Davis, Colonel, USA (Ret.), Sextant Authority "Insecurity is sitting on a boat in the middle of the ocean stari

Introduction


Chapter 1 A Short History


Astrolabe


Latitude Hook


Quadrant


Cross Staff


Back Staff


Sextant


Chapter 2 Elements of the Sextant and Four Vital Adjustments


Perpendicularity


Frame and Index Mirror


Frame and Horizon Glass


Parallelism


Index Mirror and Horizon Glass


Telescope and Frame


Adjustment Procedures


Chapter 3 Attachments and Accessories


Astigmatizers


Double Star Prism


Wide View Horizon Glass


Davis Prism Level


Bubble Horizon Attachment


Neck Straps


Visual Aids


Chapter 4 Care, Maintenance, and Repair


Oiling and Cleaning


Immersion Bath Procedures


How to Hold


Where to Put Down


Mounted Sextant Boxes


Emergency Silvering Techniques


Applying Paint


Resilvering Horizon Glass


Chapter 5 How to Buy a Sextant


Where to Find Them


Prices


Five Ground Rules to Avoid Problems


Taking Test Sights


Interstellar Test Table


Discovering the Dropped Sextant


Reconditioning Costs


Chapter 6 Sighting Techniques


Inversion for Location


Precalculating Azimuths


Rocking or Swinging an Arc


Sun's Upper Limb


Shades for Sun, Moon, and Venus


Correcting for False Horizon


Rough Weather Sighting Techniques


Making a Monocle


Chapter 7 Correcting the Sight


The Thirteen Errors


Correcting for Moon, Venus, and Mars


Correcting for Wave Height


Chapter 8 Timing the Sight Accurately


The Hack Watch


Using a Tape Recorder


Counting Paces and Stopwatches


Attaching Stopwatch to Sextant


Chapter 9 Searching for Stars


The Necessity for Preplanning


Finding Sunrise


Using the Rude Star Finder


Converting Local Time


Using H.O. Pub. No. 249


Making and Using a Wrist Board


Chapter 10 Sextants of Tomorrow


Is the Sextant Doomed?


Coming Developments


Appendixes


A--Sextant Check Procedures


B--Sextant Manufacturers


C--Distribution and Dealers


D--The Navigator's Basic Tool Kit


E--Making and Using an Artificial Horizon


F--Table of Interstellar Angles for Practice Sighting and Sextant Testing


G--Useful Addresses


Bibliography


Index



Cmdr. Bruce A. Bauer, USN (ret.), is a professional navigator and master mariner with the U.S. Merchant Marine. He presently commands a Navy research vessel sailing between the United States and the Caribbean islands and recently commanded the ship that was successful in relocating the historic sunken submarine Monitor off Cape Hatteras. A former destroyer captain, Cmdr. Bauer has taught radar and been a senior instructor for the Master Mates and Pilots School of Advanced Studies and also served as the commander of the Naval Research Lab at Chesapeake Beach, Maryland. In addition to The Sextant Handbook, Cmdr. Bauer has written articles on the subject of marine sextants for Cruising World and SAIL magazines. He lives with his artist wife, Nancy, on the shores of the Chesapeake in Deale, Maryland.

Preiswert lesen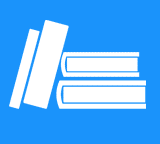 Kunden, die diesen Artikel gekauft haben, kauften auch
Kundenbewertungen zu Bruce A. Bauer "The Sextant Handbook"
Diese Artikel könnten Sie auch interessieren
Kontakt
+49 (0)40
4223 6096
Wir helfen Ihnen gerne:
Mo. - Fr. 8.00 - 20.00 Uhr
Sa.: 10.00 - 18.00 Uhr

(Kostenpflichtige
Rufnummer -
Kosten abhängig
von Ihrem Anbieter)
Chat
Zuletzt angesehene Artikel