Still Me
Empfohlen von 14 bis 18 Jahren. Ballantine Book. Sprach…
Vorbestellbar
Taschenbuch
€ 7,99

*
inkl. MwSt.
Dieses
Taschenbuch
ist auch verfügbar als:
Produktdetails
Titel: Still Me
Autor/en: Christopher Reeve

ISBN: 034543241X
EAN: 9780345432414

Empfohlen von 14 bis 18 Jahren.
Ballantine Book.
Sprache: Englisch.

BALLANTINE TRADE
Mai 1999 - kartoniert - 336 Seiten
When the first Superman movie came out I was frequently asked 'What is a hero?' I remember the glib response I repeated so many times. My answer was that a hero is someone who commits a courageous action without considering the consequences--a soldier who crawls out of a foxhole to drag an injured buddy to safety. And I also meant individuals who are slightly larger than life: Houdini and Lindbergh, John Wayne, JFK, and Joe DiMaggio. Now my definition is completely different. I think a hero is an ordinary individual who finds strength to persevere and endure in spite of overwhelming obstacles: a fifteen-year-old boy who landed on his head while wrestling with his brother, leaving him barely able to swallow or speak; Travis Roy, paralyzed in the first thirty seconds of a hockey game in his freshman year at college. These are real heroes, and so are the families and friends who have stood by them."

The whole world held its breath when Christopher Reeve struggled for life on Memorial Day, 1995. On the third jump of a riding competition, Reeve was thrown headfirst from his horse in an accident that broke his neck and left him unable to move or breathe.

In the years since then, Reeve has not only survived, but has fought for himself, for his family, and for the hundreds of thousands of people with spinal cord injuries in the United States and around the world. And he has written Still Me, the heartbreaking, funny, courageous, and hopeful story of his life.

Chris describes his early success on Broadway opposite the legendary Katherine Hepburn, the adventure of filming Superman on the streets of New York, and how the movie made him a star. He continued to move regularly between film acting and theater work in New York, Los Angeles, and at the WIlliamstown Theatre Festival in the Berkshires. Reunited with his Bostonians director, James Ivory, in 1992, he traveled to England to work with Emma Thompson and Anthony Hopkins in The Remains of the Day.

The Man who cannot move has not stopped moving. He has established a charitable foundation to raise awareness and money for research on spinal cord injuries. His work as director of the HBO film In the Gloaming earned him an Emmy nomination, one of five that the film received. His speeches at the Democratic National Convention and the Academy Awards inspired people around the country and the world. He has testified before Congress on behalf of health insurance legislation, lobbied for increased federal funding for spinal cord research, and developed a working relationship with President Clinton.

With dignity and sensitivity, he describes the journey he has made--physically, emotionally, spiritually. He explores his complex relationship with his parents, his efforts to remain a devoted husband and father, and his continuing and heroic battle to rebuild his life.

This is the determined, passionate story of one man, a gifted actor and star, and how he and his family came to grips with the kind of devastating, unexplainable shock that fate can bring to any of us. Chris and Dana Reeve have gathered the will and the spirit to create a new life, one responsive and engaged and focused on the future.


From the Hardcover edition.

Actor, director and activist are just some of the words used to describe Christopher Reeve. From his first appearance at the Williamstown Theatre Festival at the age of 15, Reeve established a reputation as one of the country's leading actors. However, ever since he was paralyzed in an equestrian competition in 1995, Reeve not only put a human face on spinal cord injury but he motivated neuroscientists around the world to conquer the most complex diseases of the brain and central nervous system.

After graduating from Cornell University in 1974, Reeve pursued his dream of acting, studying at Juilliard under the legendary John Houseman. He made his Broadway debut opposite Katharine Hepburn in A Matter of Gravity in 1976 and then went on to distinguish himself in a variety of stage, screen and television roles with passion. Film credits include: "Superman" in 1978 and its subsequent sequels, "Deathtrap," "Somewhere in Time," "The Bostonians," "Street Smart," "Speechless," "Noises Off," "Above Suspicion" and the Oscar-nominated "The Remains of the Day." Stage credits include: The Marriage of Figaro, Fifth of July, My Life, Summer and Smoke, Love Letters and The Aspern Papers.

Reeve made his directorial debut with "In the Gloaming" on HBO in April 1997. The film was met with rave reviews, was nominated for five Emmys and won six Cable Ace Awards, including Best Dramatic Special and Best Director. Reeve's autobiography, Still Me, was published by Random House in April 1998 and spent 11 weeks on the New York Times Bestseller List. His audio recording of Still Me earned Reeve a Grammy for Best Spoken Word Album in February 1999. In his first major role since becoming paralyzed, Reeve starred in an updated version of the classic Hitchcock thriller "Rear Window," for which he was nominated for a Golden Globe Award and won the Screen Actors Guild Award for Best Actor in a Television Movie or Miniseries. He also served as Executive Producer of the film.

Reeve continued his directing work in television and film as well as his arts-advisory service as a board member of the Williamstown Theatre Festival. In early 2001, Reeve began combining his directing efforts with his activism when he directed four commercials featuring Ray Romano, Randy Newman, Toni Morrison and himself for Johnson & Johnson that focused on helping parents talk to their kids. The same year he filmed a spot for the American Red Cross that celebrated volunteerism.

In 1999, Reeve became the Chairman of the Board of the Christopher Reeve Paralysis Foundation (CRPF). CRPF, a national, nonprofit organization, supports research to develop effective treatments and a cure for paralysis caused by spinal cord injury and other central nervous system disorders. CRPF also allocates a portion of its resources to grants that improve the quality of life for people with disabilities.

As Vice Chairman of the National Organization on Disability (N.O.D.), he worked on quality of life issues for the disabled. In partnership with Senator Jim Jeffords of Vermont, he helped pass the 1999 Work Incentives Improvement Act, which allows people with disabilities to return to work and still receive disability benefits. Reeve served on the Board of Directors of World T.E.A.M. Sports, a group that organizes and sponsors challenging sporting events for athletes with disabilities; TechHealth, a private company that assists in the relationship between patients and their insurance companies; and LIFE (Leaders in Furthering Education) a charitable organization that supports education and opportunities for the underserved population.

In addition to his work on behalf of CRPF, Reeve's advocacy efforts included:

·Lobbying on behalf of the National Institutes of Health to double the NIH budget in five years. In part because of his leadership, the NIH budget grew from 12 billion dollars in 1998 to nearly 27.2 billion dollars in fiscal 2003;

·Testifying before the Senate Appropriations Subcommittee on Labor, Health and Human Services, Education and Related Agencies in favor of federally funded stem cell research;

·Providing instrumental and crucial support for the passage of the New York State Spinal Cord Injury Research Bill (7287C), landmark legislation that makes available up to $8.5 million annually in funds collected from violations of the state's motor vehicle laws to be appropriated among the leading research facilities in New York. Reeve was also involved in lobbying efforts for similar bills in New Jersey, Kentucky, Virginia and California;

·Working tirelessly to obtain increased funding from both the public and private sectors to cure Parkinson's, Alzheimer's, MS, ALS, stroke, as well as to repair the damaged spinal cord; and

·Helping to establish the Reeve-Irvine Research Center at the UCI College of Medicine. The center supports the study of trauma to the spinal cord and diseases affecting it, with an emphasis on the development of therapies to promote the recovery and repair of neurological function;

While Reeve raised public awareness about the significance of medical research and the challenges facing those with disabilities, he also educated families about the importance of having adequate health and disability coverage. In 1997, Reeve joined with HealthExtras, the first company to offer subscribers a tax-free non-accountable payment of 1 million dollars in the event of a permanent accidental disability. The cost of this policy is a mere $10 a month and is available through Visa, American Express or via the Internet. Reeve serves as company spokesman.

Reeve's community and political involvement pre-dates his spinal cord injury. Over the course of many years, he served as a national spokesman on behalf of the arts, campaign finance reform and the environment. A founder and Co-President of The Creative Coalition he helped to create recycling in New York City and to persuade state legislature to set aside one billion dollars to protect the city's water supply. Since 1976 he was actively involved with Save the Children, Amnesty International, Natural Resources Defense Council, The Environmental Air Force and America's Watch. In 1987, he demonstrated in Santiago, Chile on behalf of 77 actors threatened with execution by the Pinochet regime. For this action, Reeve was given a special Obie Award in 1988 and the annual award from the Walter Briehl Human Rights Foundation.

His second book, Nothing is Impossible: Reflections on a New Life, was published by Random House in September 2002. The audio rendition of Nothing is Impossible garnered Reeve his second Grammy nomination for Best Spoken Word Album. At the same time, a documentary film about his advocacy and road to recovery entitled "Christopher Reeve: Courageous Steps" aired on ABC television in the United States. The documentary was directed by Reeve's son Matthew and has been distributed around the world.

In September 2003, Reeve was awarded the Mary Woodard Lasker Award for Public Service in Support of Medical Research and the Health Sciences from the Lasker Foundation. Recognized for perceptive, sustained and heroic advocacy for medical research in general, and people living with disabilities in particular, Reeve was selected for this distinction by a jury of scholars and scientists.

In August 2004, Reeve completed directing his latest project, The Brooke Ellison Story. This fact-based A&E cable television movie, which will air October 25, 2004, is based on the book Miracles Happen: One Mother, One Daughter, One Journey. Brooke Ellison became a quadriplegic at age 11 but with determination and the support of her family, Ellison rose above her disability and went on to graduate from Harvard University. The film stars Mary Elizabeth Mastrantonio, Lacey Chabert and John Slattery.

Christopher Reeve's last project before he died was with IDT Entertainment, directing an animated 3D CGI feature film. "Yankee Irving" the working title of the film, was close to his heart, following the story of a boy who overcomes obstacles to realize his potential.
Christopher Reeve died October 10, 2004 of heart failure. He was 52 years old. Reeve is survived by his mother Barbara Johnson and his father Franklin Reeve, his brother Benjamin Reeve, his wife Dana, their twelve year old son Will and his two children from a former relationship, Matthew (25) and Alexandra (21).

Preiswert lesen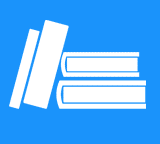 Kunden, die diesen Artikel gekauft haben, kauften auch
Kundenbewertungen zu Christopher Reeve "Still Me"
Diese Artikel könnten Sie auch interessieren
Kontakt
+49 (0)40
4223 6096
Wir helfen Ihnen gerne:
Mo. - Fr. 8.00 - 20.00 Uhr
Sa.: 10.00 - 18.00 Uhr

(Kostenpflichtige
Rufnummer -
Kosten abhängig
von Ihrem Anbieter)
Chat
Zuletzt angesehene Artikel