Building the Greenland Kayak
A Manual for Its Contruction and Use.
Lieferbar innerhalb von zwei Wochen
Jetzt nur
€ 20,49

*
inkl. MwSt.
Produktdetails
Titel: Building the Greenland Kayak
Autor/en: Christopher Cunningham

ISBN: 0071392378
EAN: 9780071392372

A Manual for Its Contruction and Use.
ed.
15 Illustrations, unspecified.
Sprache: Englisch.

McGraw-Hill Education - Europe
17. Dezember 2002 - kartoniert - 208 Seiten


This book offers complete plans and instructions for building a lashed-frame, fabric-covered Greenland kayak. The building method is derived from traditional Inuit methods but incorporates a number of techniques designed to ensure that a novice builder can produce a strong, properly shaped hull.

Few kayaks can match the Greenland kayak for simplicity, elegance, and performance. Its low profile keeps windage to a minimum, and its narrow beam makes it fast and well behaved in rough water. The hard chines carve through turns at the tip of the paddler s hips. It is the Ferrari of kayaks lively, high-performing, and versatile, but requiring a skilled, attentive paddler. The kayak design set forth in this book is scalable to fit the builder, and there is also a low-volume version that is especially suited for Eskimo rolling.

Building a Greenland kayak makes an excellent introduction to woodworking and boatbuilding and is an inexpensive way to get on the water in a high-performance kayak. Building it requires an investment of time, so as the author says, the best kayak builder is one who believes the process of building a kayak is a goal in itself and not just a means to an end.

Chris Cunningham first rebuilt a Greenland kayak in the early 1970s, and has built numerous Alaskan and Greenland kayaks since 1979. He taught Greenland kayak construction at the WoodenBoat school for three years, with a total of 21 students successfully building kayaks. Cunningham first wrote these instructions after finding that the only book devoted to the topic was inadequate for the do-it-yourselfer. He published the instructions in abbreviated form in 1993-94 in a two-part Sea Kayaker article that became the magazine s most requested reprint ever.

The book will also include a chapter on building a child s kayak with outriggers for stability; chapters
on equipment including paddles and rolling sticks; and a chapter on kayak paddling including strokes, braces, and rolling techniques.
AcknowledgmentsIntroduction1. The DesignThe Greenland Design as a Recreational KayakAnthropometric Measurement2. ToolsCircular Saw BladesDrill BitsKeeping Your Tools SharpThe Art of the JigThe Steam BoxSafetyWood DustSafety Glasses and Hearing ProtectionOn the Water3. MaterialsWoodGrain OrientationBending StockFabricDeck LinesDeck Fittings4. FasteningsLashing MaterialKnots and LashingsThe Eskimo KnotThe Water KnotLashingsTrunnels5. MillingRippingRipping Gunwales to ThicknessStationary Circular Saw Ripping JigRipping on a Table SawPlaningWedge Bench HoldfastMachine PlaningScarfingGlue ScarfsTraditional Scarf JointsHooked Scarfs for Chines and Keelson6. Getting StartedLaying Out the GunwalesBuilding Forms7. The FrameworkOrienting the GunwalesMarking the GunwalesCutting Rib MortisesMortising by HandMortise MachineRouter MortisingShaping the GunwalesCutting the Deck Beam MortisesMortising by HandMortise MachineBeveling the GunwalesThe Building FormsBeveling the Gunwale TipsHollowing the SheerPreparing for Deck BeamsStraight Deck BeamsCutting the Straight Deck Beams to LengthMarking the TenonsArched Deck BeamsCutting TenonsCutting Tenons on Arched Deck BeamsCutting Tenons on Straight Deck BeamsTest FittingAn Alternative to Mortise-and-Tenon Joints for the Deck BeamsAssembling the GunwalesLocking the Gunwales and Deck BeamsTrunnels to Join the Ends of the GunwalesPegging the TenonsDeck Beam Lashings8. The HullThe Rib GaugeCutting Ribs to SizeThinning the Ends of the RibsThe JointerThe Router TableThe Table SawHand ToolsThe Bending JigSteaming and BendingPinning the RibsBow and Stern BlocksAttaching the KeelsonAdjusting the Sheer and RockerPegging the KeelsonTrimming the Ends of the KeelsonCentering the KeelsonFairing BlocksThe Running LashingRunning Lashings Through HolesChinesPositioning the ChinesLashing the Chines9. Finishing the FrameStem PlatesMasikThe Masik PatternNaturally Curved StockA Laminated MasikStraight-Grained StockA 3-D Template for the Masik NotchesInstalling the MasikDeck RidgesTrial RunOiling the FrameThe Cockpit HoopThe Coaming FlangeFloorboards10. Skinning the KayakPulling Longitudinal TensionPulling Transverse TensionWorking SoloWorking with a PartnerThe DecksStretching the DecksSewingInstalling the CoamingLacing the CoamingCoatingsAircraft DopeTwo-Part Urethane11. Deck FittingsLeatherBeadsSlidersDeck-Line Placement12. The PaddleLaminating a Paddle BlankShaping the PaddlePaddle ArmorTapering the BladesRounding the ShaftTrimming the Blade EdgesOiling the PaddleMy Paddle ModificationsStorm Paddles13. ClothingThe TuilikThe PatternCutting the PiecesSewingSpray SkirtThe Spray Skirt Pattern14. Float Bags, Hunting Equipment, and SkegsFloat BagsHeat-Sealable FabricTraditional FloatsTowing FloatHunting FloatThe Rolling StickSkegsStrap-On SkegsA Hybrid Skeg15. Eskimo RollingCapsizing in ComfortWet ExitHip BracingSwimming with the KayakScullingSculling Back BraceSculling Chest BraceDeep ScullingBalance BraceForward Extended RollBackward Sweep RollSaving RollsWindow-Shade RollFloat RollsHunting-Float RollTowing Float RollThrowing-Board Roll16. Getting In and PaddlingGetting AboardEntry from a Steep or Rocky BeachEntry from a DockRough-Water LaunchingLandingThe Forward StrokeThe Sliding Stroke17. Variations of the Greenland KayakThe Rolling KayakThe Folding KayakKid's KayakRockersBalance StoolBalance SacksAppendixMaterials ListMetric Conversion FactorsSources of SuppliesBibliographyIndex


Christopher Cunningham has been the editor of Sea Kayaker magazine, Americas leading sea kayak publication, since 1989. His father first took him paddling at the age of 4 or 5. He rebuilt his first kayak in the early 1970s and has been building kayaks since 1979. He taught Greenland kayak construction at the WoodenBoat school for three years, with seven students each year producing their own kayaks. He has built four 1:5 scale models of traditional kayak frames for the Alaska State Museum and was featured building a Greenland kayak in a one-half hour episode of Craftsmen of the World for Japanese Public Television. Chris has twice rowed up the Inside Passage from Washington to Alaska, paddled 2,500 miles from Canada to the Gulf of Mexico, and rowed 2,400 miles from Pittsburgh to Florida. HOMETOWN: Seattle, Washington

Preiswert lesen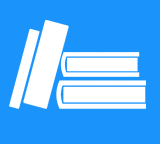 Kunden, die diesen Artikel gekauft haben, kauften auch
Kundenbewertungen zu

Christopher Cunning…

"Building the Greenland Kayak"
Diese Artikel könnten Sie auch interessieren
Kontakt
+49 (0)40
4223 6096
Wir helfen Ihnen gerne:
Mo. - Fr. 8.00 - 20.00 Uhr
Sa.: 10.00 - 18.00 Uhr

(Kostenpflichtige
Rufnummer -
Kosten abhängig
von Ihrem Anbieter)
Chat
Zuletzt angesehene Artikel