Irish Classics
Revised. Sprache: Englisch.
Vorbestellbar
Taschenbuch
€ 32,49

*
inkl. MwSt.
Dieses
Taschenbuch
ist auch verfügbar als:
Produktdetails
Titel: Irish Classics
Autor/en: Declan Kiberd

ISBN: 0674010086
EAN: 9780674010086

Revised.
Sprache: Englisch.

HARVARD UNIV PR
Oktober 2002 - kartoniert - 720 Seiten
A celebration of the tenacious life of the enduring Irish classics, this book by one of Irish writing's most eloquent readers offers a rich survey of the greatest works since 1600 in Gaelic and English.

* Acknowledgements

* Introduction
*1. Gaelic Ireland: Apocalypse Now?

*2. Bardic Poetry: The Loss of Aura
*3. Saving Civilization: Ceitinn and O Bruadair
*4. Dying Acts: O Rathaille and Others
*5. Endings and Beginnings: Mac Cuarta and After
*6. Jonathan Swift: a Colonial Outsider?

*7. Home and Away: Gulliver's Travels
*8. Nostalgia as Protest: Goldsmith's "Deserted Village"
*9. Radical Pastoral: Goldsmith's She Stoops to Conquer
*10. Sheridan and Subversion
*11. Eibhlin Dhubh Ni Chonaill: The Lament for Art O Laoghaire
*12. Brian Merriman's Midnight Court
*13. Burke, Ireland and Revolution
*14. Republican Self-Fashioning: The Journal of Wolfe Tone
* I5. Native Informants: Maria Edgeworth and Castle Rackrent
*16. Confronting Famine: Carleton's Peasantry
*17. Feudalism Falling: A Drama in Muslin
*18. Love Songs of Connacht
*19. Anarchist Attitudes: Oscar Wilde
*20. George Bernard Shaw: Arms and the Man
*21. Somerville and Ross: The Silver Fox
*22. Undead in the Nineties: Bram Stoker and Dracula
*23. Augusta Gregory's Cuchulain: The Rebirth of the Hero
*24. Synge's Tristes Tropiques: The Aran Islands
*25. W.B. Yeats: Building Amid Ruins
*26. Ulysses, Newspapers and Modernism
*27. After the Revolution: O'Casey and O'Flaherty
*28. Gaelic Absurdism: At Swim-Two-Birds
*29. The Blasket Autobiographies
*30. Incorrigibly Plural: Louis MacNeice
*31. Kate O'Brien: The Ante-Room
*32. All the Dead Voices: Cre Na Cille
*33. Underdeveloped Comedy: Patrick Kavanagh
*34. Anglo-Gaelic Literature: Sean O Riordein
*35. Irish Narrative: A Short History
* Notes
* Index

Declan Kiberd is Professor of Anglo-Irish Literature at University College Dublin.

An ambitious study of enduring Irish Classics, discussing the influence of the Irish and English languages, and demonstrating their effect and reliance upon one another. Kiberd provides vivid and idiomatic translations that bring the Irish texts alive for the English-speaking reader. Publishing News 20000721 Irish Classics is a magisterial, yet passionate, evocative and wonderfully accessible journey through the literary masterpieces in both Irish and English from the 16th century to the present...It is a tale of constant decline, fall and rebirth; of a country with a persistent talent for reinvention that, amid waves of cultural waves, informs and drives the vitality of Irish Literature--a blend of the conservative and revolutionary...Alongside the flowering of the Anglo-Irish tradition with the radical pastoral Goldsmith and the subversion of Sheridan are Irish language classics that seize and often brilliantly rework the spirit of early Gaelic poetry, creating, as Kiberd says, a new lyric sequence within an ancient structure...This is a stunning promenade of writers. -- Colin Cardwell Scotland on Sunday 20001203 What Kiberd has succeeded in doing so remarkably is to draw together the writers in the two languages and in diverse cultural traditions within the same critical-historical framework...[His] critical sophistication is connected seamlessly to the masterly and thought-provoking introductory essays on his 30-plus authors and texts. Kiberd's critical language is wonderfully malleable and versatile...Criticism of Irish literature is often dispiriting because of the way it works over the old material again, with more or less ingenuity. What makes Kiberd's so sparkling is his readiness--and of course competence--to move into less raked over areas...His redrawing of Irish traditions...is certain to become a classic of that literature in its own right. The Tribune 20001211 Occasionally one comes across a book capable of producing intense feelings of dismay; then joy: dismay on having revealed to oneself an unexpected deficit in one's knowledge, and joy at the author's scholarly relief of it. This is such a book...I shall treasure Kiberd's insights into a formidable range of writers, among them, Wolfe Tone, Maria Edgeworth, William Carleton, George Moore, Wilde, Shaw, Synge, Joyce, Beckett, O'Casey, O'Flaherty, and MacNeice. -- Cal McCrystal The Independent 20001119 [Kiberd] has the talent for popularizing the public intellectual. Witty, astute and compulsively readable, he knows how to shape a critical narrative, and where to slide in a comic aside. This extravagantly ambitious book takes us all the way from the decline of the Irish bards in the 17th century to the Belfast Agreement of 1998...Like all Kiberd's writing, Irish Classics has an infectious verve about it...The book tracks the course of Irish writing with brilliant lucidity and unflagging energy hard to match on the current Irish-studies scene. It is the prose of a brilliant teacher, whose powers to expound, amuse and exhilarate are second to none. -- Terry Eagleton The Guardian 20001207 In these 35 exciting essays, Kiberd...covers just about every aspect of Irish literature, its writers and the times in which they lived...This rich stew is filled with new insights and interpretations, with something for everyone. Publishers Weekly 20010212 This well-documented, analytical study is highly recommended. -- Denise J. Stankovics Library Journal 20010301 Declan Kiberd's latest cultural and literary investigation is strikingly cosmopolitan. Referring to European, American, and Oriental traditions, it cites social philosophers as disparate as Walter Benjamin and Edward Said. Kiberd's subject, however, is his home turf. In Irish Classics he analyzes the condition of being an Irish or Anglo-Irish writer...Wilde's wit, Joyce's daring, Beckett's silences, Yeats's epiphanies are examined in memorable chapters that coax readers off their knees to regard the towering figures...Flann O'Brien and Patrick Kavanagh...receive overdue attention, and the bold connection Kiberd makes between Beckett and Kavanagh is particularly enlightening. -- Anna Mundow Boston Globe 20010624 Written with the skill of a good novelist, this wide-ranging and ambitious book could, in time, itself become a classic. In addition to reporting back from the war-zones of scholarship with discernment and wit and zest about the exciting "news that stays news," Kiberd has also, probably inadvertently, written one of the most fascinating, enjoyable and original histories of Ireland. -- John McGahern Sunday Business Post A work of literature in its own right. -- Laura Cumming BBC Kiberd is arguably Ireland's greatest literary critic. Irish Classics is a labor of love and a book with ultimate faith in the power of the artist's imagination. A staggering achievement in criticism. -- Ian Kilroy Magill Magazine Inimitable readings of seminal texts--an inspired successor to Kiberd's 1995 classic Inventing Ireland. -- Caroline Walsh Irish Times A beautifully crafted survey of inextinguishable classics from the bardic era to modern times. -- Kenneth Wright Glasgow Herald Provocative and illuminating...[Kiberd] makes his case convincingly and often brilliantly. -- John Boland Irish Independent A powerful and vibrant undertaking. The bilingual approach is one of its strengths. -- Patricia Craig London Independent By bringing his critical intelligence to bear upon the liminal spaces between Ireland's two literary cultures, Declan Kiberd has immensely enriched our knowledge and understanding of their fertile confluence. This is literary criticism of the best kind: enlightening and entertaining, authoritative and accessible, committed and inspiring. -- Liam Harte Irish Times When a book titled Irish Classics opens with quotes from Mark Twain and F. Scott Fitzgerald, it announces its ambition to be more than a narrow, nationalism text. Declan Kiberd's latest cultural and literary investigation is strikingly cosmopolitan...In Anglo-Irish or Hiberno-English culture, hyphenation is one mark of that modernity. Kiberd convincingly presents the hyphen as a cultural bridge profitably traversed by writers who fertilize each tradition with every crossing. -- Anna Mundow Boston Globe 20010624 If this reviewer were to select (perhaps arbitrarily) a single theme that unites all of the writers discussed here, it would be one Kiberd articulates in his discussion of George Moore: "This was the tragic flaw of the Anglo-Irish: to have lived without any sense of connection to the surrounding people." Combining close analysis and a wide range of authors (including Gaelic), Kiberddemonstrates that scholarship can be interesting. -- F. L. Ryan Choice 20010701 A continual flirtation with extinction, indeed, is one of the sources of the vitality of Irish literature. A recurring theme of Declan Kiberd's witty, accessible, and often brilliantly written book is that, in the way the country has been imagined by its writers, "Ireland was forever dying and getting born again"...Kiberd is a joy to read. The other side of his insistence on a "national culture" is that he is genuinely interested in being read by the nation, and not just by the academy. Never patronizing or simplistic, he is not ashamed of being lucid, engaging, and witty. He has the courage to ignore the deconstructionist strictures on relating writers to writing, history to literature, and human dilemmas to texts. Always interesting and usually illuminating, the individual essays are never so consumed by their own cleverness that they forget to communicate the pleasure of reading. If, stirred by Kiberd's energy and intelligence, the reader goes back to the texts and finds them far too slippery to be comfortably classical, so much the better. -- Fintan O'Toole New Republic 20011015

Preiswert lesen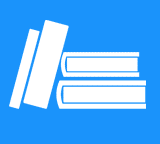 Kunden, die diesen Artikel gekauft haben, kauften auch
Kundenbewertungen zu Declan Kiberd "Irish Classics"
Diese Artikel könnten Sie auch interessieren
Kontakt
+49 (0)40
4223 6096
Wir helfen Ihnen gerne:
Mo. - Fr. 8.00 - 20.00 Uhr
Sa.: 10.00 - 18.00 Uhr

(Kostenpflichtige
Rufnummer -
Kosten abhängig
von Ihrem Anbieter)
Chat
Zuletzt angesehene Artikel