Winning Cover Letters
Sprache: Englisch.
Lieferbar innerhalb von zwei Wochen
Taschenbuch
€ 18,49

*
inkl. MwSt.
Dieses
Taschenbuch
ist auch verfügbar als:
Produktdetails
Titel: Winning Cover Letters
Autor/en: Robin Ryan

ISBN: 0471263648
EAN: 9780471263647

Sprache: Englisch.

JOHN WILEY & SONS INC
Oktober 2002 - kartoniert - 238 Seiten
" Robin Ryan is the hottest career expert in America today."
– – Susan Cowden, TV anchor, NW Cable News LAND YOUR DREAM JOB WITH THE PERFECT COVER LETTER With the expert advice of Robin Ryan, one of America' s top career coaches, thousands of job hunters have beaten the competition and landed their ideal jobs. Her innovative and simple step-by-step plan incorporates the results of an extensive, nationwide survey of hiring managers and human resources personnel to offer proven, world-class job hunting techniques and strategies. You' ll create powerful, attention-grabbing letters, avoid costly mistakes, and learn to sell yourself and your skills to the employers you want to work for. With Ryan' s popular and highly effective Power Impact Technique™, you' ll have employers hunting you. This newly updated Second Edition features even more Winning Cover Letters, examples of what not to do, and new chapters on using the Internet, marketing yourself, and much more:

Fatal mistakes to avoid as viewed by human resources professionals who' ve seen it all
World-class cover letters that landed interviews and jobs
Exercises to help you assess your skills and accomplishments
The writing technique selected by 960f hiring managers as their preferred style
A new, special section for top executives– including CEOs, presidents, and vice presidents
New advice for those in the creative arts, new graduates, volunteers, and career changers
Tips on writing target letters to catch the eye of the employers you want to work for

" This book is a major breakthrough, teaching youhow to easily write effective cover letters that employers will respond to."
– Mark Tranter, founder, America4Hire " By far, this is the best book ever written on writing cover letters."
– Sandy Dehan, HR Manager, Fortune 50

Acknowledgments. Chapter 1: A GREAT COVER LETTER IS A KEY ELEMENT IN LANDING THE PERFECT JOB. The Importance of Cover Letters. Our Hiring Managers' Survey Results. Why Use The Power Impact Technique(TM)? Acknowledged Difficulties in Getting Employers' Attention. A Guarantee. What's Ahead. Chapter 2: COVER LETTER MISTAKES HIRING MANAGERS SAY TO AVOID. Mistakes You Should Not Make. 1. Don't Start Your Letter with: "I'm Applying for the Job I Saw in Sunday's Newspaper". 2. General Letters Are Worthless. 3. Do Not Ignore the Stated Criteria. 4. Don't Let Careless Errors Torpedo You. 5. Clueless About My Company. 6. Paying Little Attention to Format or Style. 7. Sloppiness. 8. Poor Salutations Start You Off on the Wrong Foot. 9. Negatives Are a Major Turnoff. 10. Just Wanting It Is Not Enough. 11. Don't Specify the Salary or Benefits Desired. 12. Phone Etiquette Doesn't Exist. 13. The Meat's In the Resume. 14. They Could Do My Job. 15. Can't Do the Job. 16. Can't Work the Hours Requested. 17. Long Letters Are Losers. 18. Unsubstantiated Bragging Backfires. 19. Not Showing a True Interest. 20. Don't Expect the Employer to Find a Need for You to Fill. 21. Using Buzz Words Can Backfire. 22. Don't Include the Employer's Want Ad. 23. Gimmicks Rarely Work. Bad Cover Letter Example. Summary. Chapter 3: THE POWER IMPACT TECHNIQUE. Success Stories. Summary. Chapter 4: MORE SUCCESSFUL COVER LETTERS. Proven Cover Letter Examples. High-Level Executive Cover Letters. Terrific Job Search Resources and Advice.6 Internal Promotions. Targeting Your Skills to Different Types of Organizations. Referral. Insider Information. Volunteer Experience/Reentry. New Graduates. Bachelor's Degree. The MBA Challenge. Career Changing. Special Notice for Those in the Creative Arts. More Examples of The Power Impact Technique at Work. Salary History Requests. Summary. Chapter 5: WRITING YOUR COVER LETTERS. The Writing Technique. Paper, Printing, and Envelope Recommendations. Creating Your Marketing Package. Chapter 6: SPECIAL LETTERS THAT CRACK THE HIDDEN JOB MARKET. Prospect Letters. Highly Competitive Fields. Informational Interview Request. Chapter 7: WRITING SELF-MARKETING LETTERS. Prospect Letters. When You Have a Referral. Informational Interview Letters. Chapter 8: INTERNET, FAXING, SCANNING, AND E-MAILING. Faxing. Netiquette. Chapter 9: THANK-YOU LETTERS THAT CAN LAND YOU THE JOB. The Strategic Note. The In-Depth Letter. Chapter 10: THE ACCEPTANCE/EMPLOYMENT LETTER. Chapter 11: THE EASY TRACKING SYSTEM. Hot Leads. High-Impact Words and Phrases. Notable Abilities. Guidelines to Follow When You Have a Full-Time Job. Guidelines to Follow When You're Not Working. Chapter 12: BE A SUCCESS STORY. MORE CAREER HELP AVAILABLE. Index. About Robin Ryan, Author, National Speaker, and Career Coach.

ROBIN RYAN is the bestselling author of 60 Seconds & You re Hired!, Winning Resumes, and What to Do with the Rest of Your Life. She has appeared on 700 TV and radio shows, including NBC Nightly News and Oprah, as well as in most major magazines and newspapers, including USA Today, The Wall Street Journal, Money, and BusinessWeek. She has also been a Seattle Times career columnist for nearly six years.

Preiswert lesen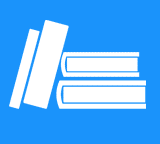 Kunden, die diesen Artikel gekauft haben, kauften auch
Kundenbewertungen zu Robin Ryan "Winning Cover Letters"
Diese Artikel könnten Sie auch interessieren