Stress and Heart Disease
Proceedings of the International Symposium on Stress and He…
Lieferbar innerhalb von 2 bis 3 Werktagen
Buch
€ 259,49

*
inkl. MwSt.
Produktdetails
Titel: Stress and Heart Disease

ISBN: 0898387094
EAN: 9780898387094

Proceedings of the International Symposium on Stress and Heart Disease, June 26-29, 1984 Winnipeg, Canada.
'Developments in Cardiovascular Medicine'.
1985. Auflage.
Book.
Sprache: Englisch.

Herausgegeben von R. E. Beamish, Naranjan S. Dhalla, Pawan K. Singal
Springer US
31. März 1985 - gebunden - 464 Seiten
It has been known or suspected for centuries that there is an association between mind and emotions and the occurrence of heart disease apd sudden death. During the past fifty years this relationship has become identified with the concept of Stress, a notion developed and popularized by Hans Selye. In recent years there has been an upward surge of interest in stress by scientists in several disciplines and by the general public. Although, books, journal articles, seminars and media programs devoted to stress now abound, the definition, manifestations, mechanisms, and management of stress remain uncertain and controversial. In an attempt to clarify the situation an International Symposium on Stress and Heart Disease was held in Winnipeg, Canada, June 26-29, 1984, and the proceedings form the basis of this book and its companion volume "Patho­ genesis of Stress-Induced Heart Disease". Although most species which have ever existed are now extinct through countless millenia, the human species has successfully adapted to changing conditions ("stressors") such as ice ages, predators and parasites, wars, famine and plague, and now it is coping with rapidly changing social, economic and political circumstances. Such adaptation occurs at all levels of life- at the molecular level within the cell, at the level of the whole cell, in the groups of cells as organs, in the entire organism or individual, and in some cases, in the society in which the individual lives.

A. Psychosocial Factors and Sudden Death.- 1. History of the Study of Stress and Heart Disease.- 2. The Epidemiology of Sudden Cardiac Death: Incidence Clinical Features, Biomedical and Psychosocial Risk Factors.- 3. Psychosocial Stress and Sudden Cardiac Death: Brain Mechanisms.- 4. Socioenvironmental Factors in Heart Disease.- 5. Stress, Social Habits and Heart Disease.- 6. Myocardial Ischemia Induced by Emotion in Patients with Angina Pectoris.- 7. Life Stress and Relapse in Smoking Cessation.- 8. Nucleus Tractus Solitarii (NTS): Does it mask the Interaction of Blood Pressure and Thermal Energetics?.- 9. Utilization of a new Objective, Non-Physical Stress Test.- B. Coronary Spasm and Arrhythmias.- 10. Involvement of Catecholamines in Coronary Spasm Under Stressful Conditions.- 11. A New Animal Model for Coronary Spasm: Provocation and Prevention.- 12. Electrocardiographic Manifestations of Neurological Disease: A Unifying Hypothesis.- 13. Some Psychological Features of Cardiac Arrhythmia.- 14. The Genesis and Control of Reperfusion Arrhythmias.- 15. Antioxidant Protection Against Epinephrine-Induced Arrhythmias.- C. Cardiomyopathies and Atherosclerosis.- 16. Clinical Observations on Stress and Cardiomyopathy.- 17. Morphological Aspects of Myocardial Lesions Associated with Stress.- 18. Clinical and Biochemical Aspects of Stress and Cardiomyopathy.- 19. Effects of Trifluoperazine and Chlorpromazine on Calcium Paradox in Isolated Ventricle Strips.- 20. Psychosocial Phenomena and Female "Protection" from Coronary Artery Atherosclerosis in Cynomolgus Macaques (Macaca Fascicularis).- 21. Psychosocial Stress and Atherosclerosis in Cynomolgus Macaques.- D. Stress Models and Pathophysiological Mechanisms.- 22. Effects of Starvation on Myocardial Glycogen in Normal and Hypertrophic Hearts.- 23. Myocardial Changes in the Fetal Rat Heart Due To Stress During Prolonged Gestation.- 24. Characteristics of Stress Induced by Methionine Enkephalin in Intact Rabbits.- 25. Role of Diabetes in the Production of Stress Related Heart Disease.- 26. Cardiac Oedema and Physical Stress.- 27. The Contribution of Platelets to Stress-Related Cardiovascular Disease.- 28. Hemorheological Factors and Treatment in Myocardial Ischemia.- 29. Role of Cardioplegia in Cardiac Stress During Surgery.- E. Management and Prevention of Stress.- 30. The Role of Stress Management in Comprehensive Cardiovascular Rehabilitation.- 31. Regular Endurance Exercise Decreases Susceptibility to Ventricular Fibrillation during Acute Ischemic Events.- 32. Effect of Tai Chi on the Response to Treadmill Exercise.- 33. Stress-Limiting Systems of the Organism and Their Role in Prevention of Ischemic Damages of the Heart.- 34. Past Present and Future Directions in the Treatment of Stress-Related Cardiovascular Disorders.

Gedruckte Welten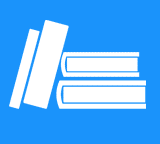 Kunden, die diesen Artikel gekauft haben, kauften auch
Kundenbewertungen zu "Stress and Heart Disease"
Diese Artikel könnten Sie auch interessieren
Kontakt
+49 (0)40
4223 6096
Wir helfen Ihnen gerne:
Mo. - Fr. 8.00 - 20.00 Uhr
Sa.: 10.00 - 18.00 Uhr

(Kostenpflichtige
Rufnummer -
Kosten abhängig
von Ihrem Anbieter)
Chat
Zuletzt angesehene Artikel
Entdecken Sie mehr