Diagnostic Imaging in Medicine
'NATO Science Series E'. Auflage 1983. Sprache: Englisc…
Vorbestellbar
Buch
€ 95,49

*
inkl. MwSt.
Produktdetails
Titel: Diagnostic Imaging in Medicine

ISBN: 9024727987
EAN: 9789024727988

'NATO Science Series E'.
Auflage 1983.
Sprache: Englisch.

Herausgegeben von Richard C. Reba, David J. Goodenough, H. F. Davidson
SPRINGER VERLAG GMBH
28. Februar 1983 - gebunden - 709 Seiten
An Advanced Study Institute on Ultrasonics in Medical Diagnosis was held in Milan, Italy, from 10 to 15 June 1974. This ASI was of a short five-day duration and limited to cardiac diagnosis by ultra­ sound only. Since that time, the field of diagnostic imaging in medicine has literally exploded with new and improved means of medical diagnosis such as computed tomography, microwaves, nuclear magnetic resonance and other sophisticated techniques. These developments have enabled medical practitioners to make diagnoses with a minimum of danger to the patient, and a maximum of accuracy never before possible, and represent a multi-quantum advance over the early state-of-the-art presented at the 1974 ASI. Since then, several meetings have taken place on these individual topics to bring together experts who presented their latest research results, but none have discussed the entire field of diagnostic imaging in medicine in one meeting nor have they had the teaching character of an Advanced Study Institute. The art and science of medicine have been altered repeatedly during the eight year interval since the last ASI. Today's clinician must be part technologist and must be enough of an investigator to understand and appreciate the scientific method. The current complex advances in instrumentation and pharmacology have had a marked effect on how medicine is practiced. There was, therefore, an urgent need to bring the entire field of imaging in medicine to one teaching podium where the many advances of the last six or seven years could be reviewed.


I. Bio-Physilcal Principles of Image Structure and Perception.- Spatial and Spatio-Temporal Analysis of Biological Form and Function.- Signal Detection Theory: Limitations and Applications.-
II. Advances in Source & Detector Technology.- Methods of Microwave Imagery for Diagnostic Applications.- Time-of-Flight Method for Positron Tomographic Imaging and State-of-the-Art of Detector Technology for Emission Tomography.- Scanned Projection Radiography.- Photoelectronic Imaging and Optical Recording.- Compton Tomographic Imaging: Design Aspects and Performance.-
III. Clinical Imaging: Basic Principles of Acoustical NMR and Transmission Tomographic Imaging.- Acoustical Imaging: Theory Limitations and Relationships to Other Imaging Modalities.- Nuclear Magnetic Resonance (NMR) Imaging: An Overview.- Computerized Transmission Tomography: CT and Digital Volume Scanning.- Some Imaging Characteristics of the Dynamic Spatial Reconstructor X-Ray Scanner System.-
IV. Clinical Imaging: Basic Principles of Emission Tomography & Radiopharmaceutical Chemistry.- Positron Emission Tomography (PET).- Current Status and Limitations of Single Photon Emission Imaging.- Biochemical Considerations in the Design of Radiopharmaceuticals.- V: Image Processing & Autoradiography.- Image Processing and Display.- Film Analysis Systems and Applications.- VI: Results of Clinical Evaluation: State-of-the-Art Performance of New Radiographic Transmission Techniques.- Digital Radiography: Developments, Limitations, Clinical Results.- Workshop in Clinical Applications of Transmission Tomography.- VII: The Results of Clinical Evaluation: Studies of the Central Nervous System.- The Interrelationships of Cerebral Blood Flow and Cerebral Metabolism and Its Study with Positron Emission Tomography in Man.- Dynamic Emission Tomography of Regional Cerebral Blood Flow.- Spect Brain Perfusion Studies Using N-Isopropyl I-123 P-Iodoamphetamine (IMP).- VIII: The. Results of Clinical Evaluation: Studied of the Heart and Lungs.- Utility of Imaging Techniques to Predict and Manage Patients with Cardiovascular Abnormalities.- Utility of Radionuclide Studies in Patients with Pulmonary Vascular and Airways Diseases.- IX: The Results of Clinical Evaluation: Studies of the Abdomen and Pelvis.- Clinical Studies of the Abdomen: Scintigraphic and Other Techniques in the Management of Patients with Abdominal Disease.- Real-Time Ultrasound.- Comparison of Different Imaging Techniques for the Prediction and Imaging of Patients with Abdominal, Pelvic, or Thyroid Disease.- Utilization of Special Computerized Tomography and Nuclear Medicine Techniques for Quality Control and for the Optimization of Combined Precision Chemotherapy and Precision Radiation Therapy.- Single Photon Emission Computed Tomography and Albumin Colloid Imaging of the Liver.- Automatic Analysis of Diagnostic Features from Digitized Radiocolloid Liver Images.- Interventional Ultrasound.- X: Cost-Effective and Cost-Benefit Assessment of New High Technology Procedures.- Diagnostic Imaging in Developing Countries.- Technology and the State: The Emergency of Health Care Rationing.- New and Emerging Health Care Technologies: Assessing Efficacy, Safety and Costs.- XI: Meeting Overview and Images of the Future.- Images of the Future.- Author Index.- Speakers/Participants List of Addresses.

Gedruckte Welten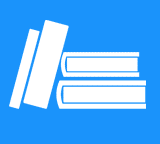 Kunden, die diesen Artikel gekauft haben, kauften auch
Kundenbewertungen zu "Diagnostic Imaging in Medicine"
Diese Artikel könnten Sie auch interessieren
Kontakt
+49 (0)40
4223 6096
Wir helfen Ihnen gerne:
Mo. - Fr. 8.00 - 20.00 Uhr
Sa.: 10.00 - 18.00 Uhr

(Kostenpflichtige
Rufnummer -
Kosten abhängig
von Ihrem Anbieter)
Chat
Zuletzt angesehene Artikel