Materials Sciences and Implant Orthopedic Surgery
'NATO Science Series E'. 1986. Auflage. Book. Sprache…
Lieferbar innerhalb von 2 bis 3 Werktagen
Buch
€ 286,49

*
inkl. MwSt.
Produktdetails
Titel: Materials Sciences and Implant Orthopedic Surgery

ISBN: 9024734096
EAN: 9789024734092

'NATO Science Series E'.
1986. Auflage.
Book.
Sprache: Englisch.

Herausgegeben von Nir Kossovsky, R. Kossowsky
Springer Netherlands
31. Oktober 1986 - gebunden - 432 Seiten
Combining experts from the medical and materials sciences, the Institute considered current concepts in medical and materials sciences as they relate to implantable prostheses in orthopedic surgical practice. The syllabus included theory and applications of materials properties, physiological function, and host response to metal and non-metal materials. Total hip prostheses are the most common orthopedic device implanted today involved in over 200,000 operations. Failures occur at the rate of 10~-40~ at ~ to 10 years. Failures are due to loosening, infection, fracture of femoral components, or destruction of the pe 1 vi c components .' All these, and other problems related to the implantation of the devices, the surgical procedures, and device pathology, were. discussed in light of current, as well as, emerging technologies and scientific knowledge. Repeatedly, scientists designing prostheses became aware of a lack of understanding of physiological phenomena associated with biocompatibility; the interchange among practising physicians, basic scientists, and pathologists at this Institute was appreciated. We thank all the contributors and participants for their effort. Thanks are also due to the personnel of the Scientific Affairs Division of NATO. The daily routines of running the Institute were greatly facilitated by the efforts of Pedro Cuevas, M.D, Jose Gutierrez Diaz, M.D, and Dr. Hanita Kossowsky. The devoted help of Nir Kossovsky, M.D, in setting the conference and in editing this book, is sincerely appreci ated.

1. Experiences with Implantable Devices - Problems Faced by Developing Countries.- Clinical Aspects of Implant Surgery.- 2. The Utilisation of Implants in Clinical Orthopaedics.- 3. Clinical Aspects of Orthopaedic Implant Surgery.- 4. Biology of Primary Fracture Healing. From Experimentation with Animals to Clinical Application. A Review.- 5. Evaluation of Upper and Lower Limb Loadings in Aided-Gait.- 6. A New Total Ankle Joint Prosthesis.- 7. Biomechanical and Biochemical Adaptation of Skeletal Implants (Clinical and Experimental Results).- Metallic Materials.- 8. Mechanical Behaviour of Implant Materials and Devices.- 9. The Biological Applications of Titanium and Titanium Alloys.- 10. Applications of the Memory Alloy NiTi as Implant Material.- 11. Metallurgy of Orthopaedic Implants.- 12. Stem Fractures in Total Hip Protheses.- Surface and Interfaces Phenomena.- 13. Surface Phenomena in In Vivo Environments.- 14. High Resolution Electron Microscopy Evidence for the Direct Bonding of Bone to Hydroxylapatite.- 15. The Role of Quantitative Microscopy in Biomaterials Research.- 16. Z-? : Solid Metal Direct Skeletally-Attached Prosthesis.- 17. The Eccentric Polyethylene Acetabular Cup - The Role of Cup Wall Thickness and Design in Implant Loosening.- 18. Does the Trunnion Bearing Total Hip Prosthesis Imply Reduced Wear Rates? - Tribological and Statistical Studies in 80 Retrieved Femoral Heads of the Weber-Huggler Type.- 19. Bone In-Growth and Porous Implant Stability with Bioactive Substances.- 20. Bone Implant Surfaces with Coatings Containing Surface-Reactive Particles.- Non Metallic Materials.- 21. Carbon and Plastic Materials for Orthopaedic Implants.- 22. Delayed Hypersensitivity to Silicone Products.- 23. Osteophilic Ceramic and Glass Materials.- 24. Use of Perforated Bone Matrix for Osteoinduction and Stimulation of Bone Regeneration.- 25. The Role of Carbon Fibers in Orthopedic Implants: A Review.- 26. Degradation of Ultra High Molecular Weight Polyethylene for Joint Endoprostheses.- 27. Fracture, Fatigue and Aging Behavior of Carbon Fibre Reinforced Plastics.- 28. Collagen: Structure, Function and Biomaterial Properties.- 29. Polytetrafluorethylene Grafts in Microvascular Surgery.- 30. Bioengineering and Implant Surgery: Some New Directions.

`This book will be of immediate interest to bioengineers. Strict editorial control over the individual contributions has resulted in a well presented book. The tutorial nature of some of the contributions will also appeal to other areas. Each article is well referenced and the index allows the ready location of specific topics of interest. The reviewer has no hesitation in recommending this book to anyone who is even remotely interested in biomaterials or bioengineering.' Journal of the Australian Ceramic Society, 23:1 (1987)


Gedruckte Welten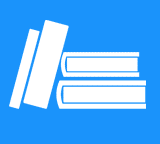 Kunden, die diesen Artikel gekauft haben, kauften auch
Kundenbewertungen zu "Materials Sciences and Implant Orthopedic Surgery"
Diese Artikel könnten Sie auch interessieren
Kontakt
+49 (0)40
4223 6096
Wir helfen Ihnen gerne:
Mo. - Fr. 8.00 - 20.00 Uhr
Sa.: 10.00 - 18.00 Uhr

(Kostenpflichtige
Rufnummer -
Kosten abhängig
von Ihrem Anbieter)
Chat
Zuletzt angesehene Artikel
Entdecken Sie mehr