Applications of Chlorophyll Fluorescene
In Photosynthesis Research, Stress Physiology, Hydrobiology…
Lieferbar innerhalb von 2 bis 3 Werktagen
Buch
€ 200,49

*
inkl. MwSt.
Produktdetails
Titel: Applications of Chlorophyll Fluorescene

ISBN: 9024737877
EAN: 9789024737871

In Photosynthesis Research, Stress Physiology, Hydrobiology and Remote Sensing.
Auflage 1988.
Book.
Sprache: Englisch.

Herausgegeben von H. K. Lichtenthaler
Springer Netherlands
30. November 1988 - gebunden - 384 Seiten
Thi s book is a general introduction into in vivo chlorophyll fluorescence and contains the contributions of the first International Ch 1 orophyll Fluorescence Sympos i urn he 1 din the Phys i kzentrum Bad Honnef, F. R. G. from June 6 to 8, 1988. This Symposium was made possible by a generous support from the Wilhelm and Else Heraeus Foundation, Hanau, which is gratefully acknmvledged. The book not only comprises all aspects of the applications of chlorophyll fluorescence in photosynthesis, stress physiol­ ogy, hydrobiology and remote sensing, but also gives access to measuring techni ques, data acqui si ti on and earl i er 1 iterature references. Thus it is far more than just a common proceedings book, it is a general introduction to all forms of application of the non-destructive in vivo chlorophyll fluorescence including the newest results. In a first chapter the inverse correlation between in vivo chlorophyll fl uorescence and photosynthet i c quantum convers i on and CO? -ass i mi 1 at ion is outlined, the origin and life-time of the chlorophyll fluOrescence at room and liquid nitrogen temperatures are given as well as the induction kinetics (Kautsky effect) and the methodo 1 ogi ca 1 approaches to regi ster different forms of chlorophyll-fluorescence signatures.

1. Applications in photosynthesis research.- The photosynthetic apparatus and chlorophyll fluorescence: an introduction.- Some aspects of the relationship between chlorophyll a fluorescence and photosynthetic carbon assimilation.- Time-resolved chlorophyll fluorescence. What kind of information on photosynthetic systems does it provide?.- Photo-system II heterogeneity in chloroplasts.- Fluorescence properties of isolated chlorophyll-protein complexes.- Low temperature fluorescence spectra of chloroplasts: methodical aspects and possible applications.- New ways of assessing photosynthetic activity with a pulse modulation fluorometer.- Steady state photosynthesis in intact plants as analyzed by chlorophyll fluorescence and far-red spectroscopy.- Complete fluorescence emission spectra determined during the induction kinetic using a diode-array detector.- Changes in chloroplast fluorescence during leaf development.- Measurement and analysis of chlorophyll fluorescence in plants using modulated actinic illumination.- Measurement of the laser-induced chlorophyll fluorescence kinetics using a fast acoustooptic device.- Fluorescence properties of paraquat resistant Conyza leaves.- Characterization of paraquat resistant Conyza leaves through delayed fluorescence.- Temperature dependence of in vivo chlorophyll fluorescence as effected by DCMU.- 2. Applications in stress physiology and environmental research.- In vivo chlorophyll fluorescence as a tool for stress detection in plants.- Chlorophyll fluorescence signatures as vitality indicator in forest decline research.- Application of the PAM fluorometer in stress detection.- Changes in chlorophyll fluorescence related to photoinhibition of photosynthesis and cold acclimation of green plants.- Screening for photoinhibition of photosynthesis in the field using a portable fluorimeter.- Winter stress and chlorophyll fluorescence in Norway spruce.- Fluorescence routine tests to describe the behaviour of a plant in its environment.- The chlorophyll fluorescence ratio F690/F735 as a possible stress indicator.- Fluorescence changes in a drying maple leaf observed in the visible and near-infrared.- The effect of long term exposition of poplars to low concentrations of SO2 and NH3.- Luminescence of organic molecules, Theory and analytical applications in photosynthesis.- Long term delayed luminescence in green organisms.- Early detection of damage conditions in plants by delayed chlorophyll fluorescence.- Assessment of UV-B stress by chlorophyll fluorescence analysis.- Comparison of photoacoustic and chlorophyll fluorescence signatures of green leaves.- The measurement of Rfd-values as plant vitality indices with the portable field fluorometer and the PAM-fluorometer.- Fiber-optic detection of chlorophyll fluorescence.- 3. Applications in hydrobiology, limnology and oceanography.- Application of chlorophyll fluorescence in hydrobiology.- Remote sensing of sunlight induced phytoplankton fluorescence.- Quantum yield of in situ fluorescence of phytoplankton in Kiel Bay under daylight, comparison with primary production.- 4. Application in remote sensing of terrestrial vegetation.- Remote sensing of chlorophyll fluorescence in oceanography and in terrestrial vegetation: an introduction.- Consideration on the possibility of in field remote sensing of health state of plants via registration of the chlorophyll fluorescence.- Results of the "LIFT" project: Air pollution effects on the fluorescence of Douglas fir and Poplar.- Coupled fluorescence and reflectance measurements to improve crop productivity evaluation.- Reflectance and chlorophyll fluorescence signatures of leaves.- A concept for stress and its application in remote sensing.- Possibilities for remote sensing of P700.- A simple model for leaf optical properties in visible and near-infrared: application to the analysis of spectral shift determinism.- Colour Plates.- Author Index.

`This book will soon become a reference text in courses on environmental biology, applied botany, hydrobiology and limnology. Kluwer Academic Publishers are noted for their many fine publications on stress physiology. This book is an excellent addition on the subject.'
P. Mohanty, Phytomorphology, p. 262

`The book will be a worthwhile buy for those who want the latest information, but who were unable to attend the symposium.'
Plant Growth Regulation, 9, 1990

Gedruckte Welten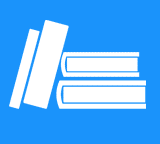 Kunden, die diesen Artikel gekauft haben, kauften auch
Kundenbewertungen zu "Applications of Chlorophyll Fluorescene"
Diese Artikel könnten Sie auch interessieren
Kontakt
+49 (0)40
4223 6096
Wir helfen Ihnen gerne:
Mo. - Fr. 8.00 - 20.00 Uhr
Sa.: 10.00 - 18.00 Uhr

(Kostenpflichtige
Rufnummer -
Kosten abhängig
von Ihrem Anbieter)
Chat
Zuletzt angesehene Artikel