The Making of the Cold War Enemy: Culture and Politics in the Military-Intellectual Complex
Sprache: Englisch.
Lieferbar innerhalb von zwei Wochen
Taschenbuch
€ 38,99

*
inkl. MwSt.
Produktdetails
Titel: The Making of the Cold War Enemy: Culture and Politics in the Military-Intellectual Complex
Autor/en: Ron Theodore Robin

ISBN: 0691114552
EAN: 9780691114552

Sprache: Englisch.

PRINCETON UNIV PR
Januar 2003 - kartoniert - 277 Seiten
"A first-rate book by a first-rate historian. Among works on the Cold War, Ron Robin's book stands out on account of the sheer quality of its exposition and analysis and because of its attention to the less-studied and distinctly problematical field of behavior sciences. "The Making of the Cold War Enemy" will attract readers interested in the Cold War and its culture, American intellectual history, and the Korean and Vietnam wars."--Michael S. Sherry, Northwestern University"Ron Robin has written a fascinating account of the ideology of Cold War America, focusing on the emergence of the behavioral sciences. Most historians take as a given the intellectual assumptions of the Cold War. But few have offered a critical examination of the thinking behind the entire enterprise and/or analyzed in any detail how and why particular concepts became dominant. Robin does both, brilliantly, in this book."--Marilyn B. Young, New York University

List of Illustrations ix List of Abbreviations xi Acknowledgments xv Introduction: Rumors of an Enemy 3 PART ONE: DEFINING THE PARADIGM 1.Inventing the Behavioral Sciences 19 2.The Culture of Think Tanks 38 3.Psychopolitics and Primary Groups: Theories of Culture and Society in Cold War Academia 57 PART TWO: NORMAL SCIENCE 4.The Obstinate Audience: The Art of Information Management in the Cold War 75 5.The War of Ideas:Ideologyand Science in Psychological Warfare 94 6.Deus ex Clinica : Psychopolitics and Elite Studies of Communism 124 7.Collective Behavior in Totalitarian Societies: The Analysis of Enemy POWs in Korea 144 8.Prison Camps and Culture Wars: The Korean Brainwashing Controversy 162 PART THREE: CRISIS 9.Vietnam: From "Hearts and Minds" to "Rational Choice" 185 10.Paradigm Lost: The Project Camelot Affair 206 11.Epilogue:Report from Iron Mountain and Beyond 226 Notes 239 Index 271

Ron Robin is Professor of History and Dean of Students at Haifa University in Israel. He is the author of "Enclaves of America: The Rhetoric of American Political Architecture Abroad" and "The Barbed Wire College: Reeducating German POWs in the United States during World War II" (both Princeton).

"Robin has not only significantly added to the literature on Korea and Vietnam but also given us an impressive historical consideration, at once moving and sobering, on the perils that occur when social science gets too close to policy. The book should be required reading in political science."--Anders Stephanson, International History Review An insightful addition to a growing body of literature assessing the intellectual history of Cold War America. Robin traces an expansive network linking universities, think tanks, and foundations to the psychological warfare strategies deployed on the battlefields of Korea and Vietnam. Robin's book provides an excellent analysis of the way that social scientific inquiry and Cold War policy reinforced each other. It will be of great interest to intellectual historians as well as scholars of American foreign relations."--Michael E. Latham, The Journal of American History "Brilliantly highlights the frailty and ultimately the absurdity of applying model theory to real-world problems. This is an academic gem."--Choice "Although no reader is likely to be struck by the judiciousness of The Making of the Cold War Enemy, it merits the highest praise for its cogency, insights, and bite."--Stephen J. Whitfield, Journal of Cold War Studies "While a good deal of work has been done on the role of academics in nuclear weapons research laboratories, Robin's study goes beyond the 'wizards of Armageddon' to focus on the role of academics and think tanks in the development of Cold War strategy. His study offers an original, and damning, assessment of the role of behavioralists and the willingness of academics to abandon inquiry in favor of conformity."--Walter L. Hixson, American Historical Review "The Making of the Cold War Enemy presents an important perspective with far-reaching moral, political and intellectual implications regarding the post-WWII behavioral science project... Robin's book thus deserves our careful consideration."--Mark Solovey, Journal of the History of the Behavioral Sciences

Preiswert lesen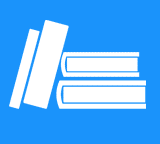 Kunden, die diesen Artikel gekauft haben, kauften auch
Kundenbewertungen zu Ron Theodore Robin "

The Making of the Cold War Enemy: Culture and Politics in t…

"
Diese Artikel könnten Sie auch interessieren
Kontakt
+49 (0)40
4223 6096
Wir helfen Ihnen gerne:
Mo. - Fr. 8.00 - 20.00 Uhr
Sa.: 10.00 - 18.00 Uhr

(Kostenpflichtige
Rufnummer -
Kosten abhängig
von Ihrem Anbieter)
Chat
Zuletzt angesehene Artikel