Steal This University: The Rise of the Corporate University and the Academic Labor Movement
Sprache: Englisch.
Lieferbar innerhalb von zwei Wochen
Taschenbuch
€ 48,49

*
inkl. MwSt.
Produktdetails
Titel: Steal This University: The Rise of the Corporate University and the Academic Labor Movement

ISBN: 0415934842
EAN: 9780415934848

Sprache: Englisch.

Herausgegeben von Benjamin H. Johnson, Patrick Kavanagh, Kevin Mattson
ROUTLEDGE CHAPMAN HALL
Juli 2003 - kartoniert - 265 Seiten
Steal This University explores the paradox of academic labor. Universities do not exist to generate a profit from capital investment, yet contemporary universities are increasingly using corporations as their model for internal organization. While the media, politicians, business leaders and the general public all seem to share a remarkable consensus that higher education is indispensable to the future of nations and individuals alike, within academia bitter conflicts brew over the shape of tomorrow's universities. Contributors to the volume range from the star academic to the disgruntled adjunct and each bring a unique perspective to the discussion on the academy's over-reliance on adjuncts and teaching assistants, the debate over tenure and to the valiant efforts to organize unions and win rights.

Introduction Section 1. The Rise of the Corporate University 1. None of Your Business: The Rise of the University of Phoenix and For-profit Education- and Why It Will Fail Us All A. M. Cox 2. Digital Diploma Mills D. Noble 3. Inefficient efficiency: A Critique of Merit Pay 4. The Drain-o of Higher Education: Casual Labor and University Teaching B. Johnson Section 2. Laboring Within 1. How I Became a Worker K. Mattson 2. The Art of Work in the Age of Adjunct A. Moore 3. Blacklisted and Blue: On Theory and Practice at Yale R. Corey 4. Tenure Denied: Union-Busting and Anti-Intellectualism in the Corporate University J. Westheimer 3. Organizing 1. The Campaign for Union Rights at NYU I. Jessup 2. Democracy is an Endless Organising Drive: Learning from the Failure and Future of Graduate Student Organizing at the University of Minnesota M. Brown, R. Copher & K. Gray Brown 3. Moving River Barges: Labor Activism and Academic Organizations C. Nelson 4. Social Movement Unionism and Adjunct Faculty Organizing in Boston B. Gottfired & G. Zabel 5. Renewing Unions and Democrcay at the Same Time: The Case of the California Faculty Association S. Meisenhelder Conclusion

Benjamin Johnson is Assistant Professor of History at Southern Methodist University. Patrick Kavanagh is a Staff Representative for the Communication Workers of America in Newark, NJ. Kevin Mattson is Associate Professor of History at Ohio University.

"Anyone with an interest in the future of American higher education will benefit from reading this collection of provocative and often brilliant essays. There are lucid and cogent analyses of the excessive and often corrupt influence of corporations on curricula and research, profiteering by academic entrepreneurs, the imposition of a demonstrably flawed corporate structure on the academy, and the overuse and abuse of poorly paid contingent faculty. The volume concludes with a call to recapture the university for the good of our students and our society.."
-Jane Buck, Ph.D., National President, American Association of University Professors
"The strength of the book is in the very readable essays of those authors who are working as or are organizing graduate asssistants, adjunct faculty, or tenure-track faculty. It is an accessible anthology for undergraduates as well as graduate students....this volume has a great deal to offer.."
-Journal of Higher Education

Preiswert lesen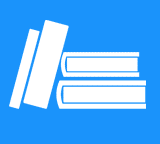 Kunden, die diesen Artikel gekauft haben, kauften auch
Kundenbewertungen zu "

Steal This University: The Rise of the Corporate University…

"
Diese Artikel könnten Sie auch interessieren
Kontakt
+49 (0)40
4223 6096
Wir helfen Ihnen gerne:
Mo. - Fr. 8.00 - 20.00 Uhr
Sa.: 10.00 - 18.00 Uhr

(Kostenpflichtige
Rufnummer -
Kosten abhängig
von Ihrem Anbieter)
Chat
Zuletzt angesehene Artikel