Trapped in the Net
The Unanticipated Consequences of Computerization.
Lieferbar innerhalb von 3 bis 5 Werktagen
Taschenbuch
€ 53,49

*
inkl. MwSt.
Dieser Artikel ist auch verfügbar als:
Produktdetails
Titel: Trapped in the Net
Autor/en: Gene I. Rochlin

ISBN: 0691002479
EAN: 9780691002477

The Unanticipated Consequences of Computerization.
Paperback.
Sprache: Englisch.

Princeton University Press
16. August 1998 - kartoniert - 310 Seiten
Voice mail. E-mail. Bar codes. Desktops. Laptops. Networks. The Web. In this exciting book, Gene Rochlin takes a closer look at how these familiar and pervasive productions of computerization have become embedded in all our lives, forcing us to narrow the scope of our choices, our modes of control, and our experiences with the real world. Drawing on fascinating narratives from fields that range from military command, air traffic control, and international fund transfers to library cataloging and supermarket checkouts, Rochlin shows that we are rapidly making irreversible and at times harmful changes in our business, social, and personal lives to comply with the formalities and restrictions of information systems.

The threat is not the direct one once framed by the idea of insane robots or runaway mainframes usurping human functions for their own purposes, but the gradual loss of control over hardware, software, and function through networks of interconnection and dependence. What Rochlin calls the computer trap has four parts: the lure, the snare, the costs, and the long-term consequences. The lure is obvious: the promise of ever more powerful and adaptable tools with simpler and more human-centered interfaces. The snare is what usually ensues. Once heavily invested in the use of computers to perform central tasks, organizations and individuals alike are committed to new capacities and potentials, whether they eventually find them rewarding or not. The varied costs include a dependency on the manufacturers of hardware and software--and a seemingly pathological scramble to keep up with an incredible rate of sometimes unnecessary technological change. Finally, a lack of redundancy and an incredible speed of response make human intervention or control difficult at best when (and not if) something goes wrong. As Rochlin points out, this is particularly true for those systems whose interconnections and mechanisms are so deeply concealed in the computers that no human being fully understands them.

Preface xi Acknowledgments xv 1 Introduction 3 Prologue 3 Enter the Computer 5 Compliance and Control 7 The Structure of the Argument 11 The Structure of the Book 13 2 Autogamous Technology 15 Introduction 15 A Brief Historical Essay 16 Operating Systems 23 The Dynamics of Growth 29 The Hegemony of Design 32 3 Networks of Connectivity: Webs of Dependence 35 Introduction 35 From Anarchy to Networks 38 The Interconnected Office 46 Conclusion 48 4 Taylorism Redux? 51 Introduction 51 The Search for Managerial Control 53 The Deskilling Controversy 61 Expertise Lost 67 Heterogeneous Systems 69 Conclusion 71 5 Computer Trading 74 Introduction 74 Markets and Exchanges 76 Automating Markets 82 Conclusion 88 6 Jacking into the Market 91 The Demise of Barings P L C 91 Trading in Cyberspace 94 Global Markets 99 Conclusion 105 Epilogue 106 7 Expert Operators and Critical Tasks 108 Having the Bubble 108 Pilot Error 112 The Glass Cockpit 115 Air Traffic Control 119 Industrial and Other Operations 123 The Computer in the Loop 125 Conclusion 128 8 Smart Weapons, Smart Soldiers 131 Introduction 131 Industrial War 132 Techno-Industrial War 135 The Postwar Transition 137 Quantity versus Quality 140 Trading Tooth for Tail 144 Conclusion 147 9 Unfriendly Fire 150 Introduction 150 A "Reasonable Choice of Disaster" 152 The USS Stark 154 Tragedy over the Persian Gulf 156 Conclusion 166 10 The Logistics of Techno-War 169 Introduction 169 The Gulf War 171 Redefining Effectiveness 182 Computers and the Transformation of War 184 11 C3I in Cyberspace Introduction 188 The Ways and Means of Modern Warfare 191 Moving toward Cyberspace 199 The Virtual Battlefield 202 Conclusion 207 12 Invisible Idiots 210 Introduction 210 Standardization and Slack 212 Virtual Organizations in a Real World 214 Conclusion 216 Notes 219 Bibliography 265 Index 285

Gene I. Rochlin is Professor of Energy and Resources at the University of California, Berkeley. He has been the recipient of a John D. and Catherine T. MacArthur Foundation Individual Fellowship for Research and Writing in International Security and of a John Simon Guggenheim Memorial Fellowship.

Winner of the 1999 Don K. Price Award, Science, Technology and Environmental Politics Section of the American Political Science Association One of Choice's Outstanding Academic Titles for 1997 "In Trapped in the Net, an insightful and painstakingly documented book, [Rochlin] explores the changes already wrought by computers and networking in areas as diverse as financial markets, air travel, nuclear power plants, corporate management and the military."--Lawrence Hunter, The New York Times Book Review "Trapped in the Net covers not only the military, but also financial markets, aviation and business. In all cases, humans working inside organizations become helpless just when the systems they use encounter the unexpected and start behaving idiotically. This is a fascinating and well-argued book... The references are good, and certainly prove that Rochlin is not a lone voice with a cynical message."--Harold Thimbleby, New Scientist "[Rochlin's] straightforward argument should be apparent to those managing and promoting increasing computerization: that greater dependence on computers implies greater disaster when they fail... Rochlin ends with an exploration of the new cyberized military and continues to pinpoint the unintended consequences that computer enthusiasts rarely think about, but should."--Booklist "... computerization is leading us into pretty dire straits. In financial markets, warp-speed automated trading creates opportunities for fraud and moves us further away from a stable investment climate. In the office, computers promise efficiency, but bring fragmented knowledge and reduced autonomy to workers. There's worse news. Pilots in the 'glass cockpits' of modern airplanes have too much data to interpret, and nuclear power plant operators are less likely to have an intuitive feel for things going wrong 'on the floor'. Most sobering of all is the discussion of automation and the military."--Publishers Weekly

Preiswert lesen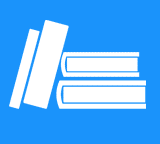 Kunden, die diesen Artikel gekauft haben, kauften auch
Kundenbewertungen zu Gene I. Rochlin "Trapped in the Net"
Diese Artikel könnten Sie auch interessieren
Kontakt
+49 (0)40
4223 6096
Wir helfen Ihnen gerne:
Mo. - Fr. 8.00 - 20.00 Uhr
Sa.: 10.00 - 18.00 Uhr

(Kostenpflichtige
Rufnummer -
Kosten abhängig
von Ihrem Anbieter)
Chat
Zuletzt angesehene Artikel