Always Now
Lieferbar innerhalb von drei Wochen
Taschenbuch
€ 22,99

*
inkl. MwSt.
Dieser Artikel ist auch verfügbar als:
Produktdetails
Titel: Always Now
Autor/en: Margaret Avison

ISBN: 0889842620
EAN: 9780889842625

New.
Sprache: Englisch.

PORCUPINES QUILL
1. Mai 2003 - kartoniert - 256 Seiten
"Always Now, Collected Poems of Margaret Avison," encompasses in three volumes all of the published books, from "Winter Sun" (1960) to "Concrete and Wild Carrot" (2002), and is framed by a gathering of uncollected and new poems respectively. When complete, "Always Now" will present all of the poems, up to 2002, that Margaret Avison wishes to preserve. "Volume One" extends from the uncollected poems to Avison's translations of Hungarian poems, and includes "Winter Sun" and "The Dumbfounding." Besides the uncollected surprises, two of them dating to high school days and first published in "Hermes," Toronto's Humberside Collegiate literary magazine, there are the loved and familiar early poems, just as fresh now as they were then, from which certain wonderful lines still jump out: Nobody stuffs the world in at your eyes./ The optic heart must venture'; In the mathematics of God/ there are percentages beyond one hundred.' Margaret Avison's poems have warmed the hearts and enlarged the thinking of two generations of Canadian readers.

Volume One ForewordFrom ElsewhereThe Prairie Open Window Dirge The Butterfly Neverness The Valiant Vacationist Song but Oblique to '47 The Iconoclasts Perspective Unseasoned Diminuendo The Local and the Lakefront The Typographer's Ornate Symbol at the End of a Chapter or a Story A Parallels Poem: Hearing Letter to David Solway re his 'The Piano in the House in the Woods' Almost All Bogged Down A Thief in the Night Continued Story DesignWinter SunThe Apex Animal All Fools' Eve Dispersed Titles Chronic Prelude Not the Sweet Cicely of Gerardes Herball Civility a Bogey or Two Centuries of Canadian Cities Tennis Snow Unbroken Lineage Butterfly Bones: Sonnet against Sonnets Jonathan, O Jonathan Meeting Together of Poles and Latitudes (in Prospect) The Fallen, Fallen World Grammarian on a Lakefront Park Bench Atlantis and the Department Store The World Still Needs Death New Year's Poem Banff Hiatus From a Provincial November 23 To Professor X, Year Y The Swimmer's Moment Unfinished After-Portrait or Stages of Mourning Thaw The Artist Easter Extra-Political Intra-Political Watershed Mordent for a Melody Apocalyptic? Apocalyptics Rich Boy's Birthday through a Window Our Working Day May Be Menaced Stray Dog, near Ecully Identity Rigor Viris Rondeau Redouble Voluptuaries and Others R. I. P. On the Death of France Darte Scott (Upon the Birth of Twin Sons Who Later Died) Jael's Part Span A Conversation The Mirrored Man Birth Day A Friend's Friend Far Off from University September Street The Agnes Cleves PapersThe Dumbfounding Old ... Young... Two Mayday Selves Pace Twilight Black-White under Green: May 18, 1965 Micro-Metro Riding and Waves In Time Until Silenced: To I. A. The Mourner Many As Two July Man Words Psalm 19 Controversy A Story The Store Seeds A Child: Marginalia on an Epigraph The Absorbed For Tinkers Who Travel on Foot The Earth That Falls Away Branches Miniature Biography of One of My Father's Friends Who Died a Generation Ago In Truth First Person ... Person or A Hymn on and to the Holy Ghost Five Breaks The Word The Dumbfounding Searching and Sounding A Prayer Answered by Prayer For Dr. and Mrs. Dresser The Christian's Year in Miniature Report from the Pedestrians' Outpost A Sad Song Once Lonely Lover Janitor Working on Threshold Bestialities Canadian / Inverted Walking Behind, en Route, in Morning, in December Hot June Natural / Unnatural In a Season of Unemployment Simon: finis Christmas: Anticipation And Around Transit A Nameless One Urban Tree UnspeakableTranslationsOde to Bartok Of Tyranny, in One Breath Farm, at Dark, on the Great Plain

One of Canada's most respected poets, Margaret Avison was born in Galt, Ontario, lived in Western Canada in her childhood, and then in Toronto. In a productive career that stretched back to the 1940s, she produced seven books of poems, including her first collection, Winter Sun (1960), which she assembled in Chicago while she was there on a Guggenheim Fellowship, and which won the Governor General's Award. No Time (Lancelot Press), a work that focussed on her interest in spiritual discovery and moral and religious values, also won the Governor General's Award for 1990. Avison's published poetry up to 2002 was gathered into Always Now: the Collected Poems (Porcupine's Quill, 2003), including Concrete and Wild Carrot which won the 2003 Griffin Prize. Her most recent book, Listening, Last Poems, was published in 2009 by McClelland & Stewart. Margaret Avison was the recipient of many awards including the Order of Canada and three honorary doctorates.


'It is instructive again to see in the arc of Avison's career how we move from the crystal clarities of wintry seeing to spiritual revelations beyond seasonal flux, from a plain winter sun to an otherworldly dumbfounding. If it is true that major poets revolve around a single idea as around a multi-faceted crystal, then Avison would qualify for the honour. Consider a survey of recurrent motifs in this volume: snow, sun, magic, the inner eye, the shielded interior space, and particularly, I noticed this time through, the waterdrop. These latter two recall our hortus conclusus theme, the minutest of gardens, the mind's eye as a clear, globed, magnifying refraction of light that contains all space within it (look closely at the beautiful colour photograph and you'll get the idea).' -- Jeffery Donaldson UofT Quarterly 'The design and layout of this work is up to the usual high standards of The Porcupine's Quill. Margaret Avison deserves no less for her beautifully crafted and profound work. Her artistic integrity and spiritual depth are everywhere apparent in her poetry.' -- Bert Almon Canadian Book Review Annual 'The poetic genius of cold weather is Toronto poet Margaret Avison, whose work hooked me in my thirties and has never let go. Poems like Snow, New Year's Poem, Thaw, Banff and Death, which first appeared in Winter Sun (University of Toronto Press, 1960), have now happily reappeared in Always Now, the first volume of her collected poems (Porcupine's Quill, 2003).'Avison gives us the full array of physical and spiritual possibilities from lock-up to thaw. The feast and famine that ruled John Hornby's life has echoes in her poetry, where tiny physical phenomena are seen with the "hallucinatory intensity" of a last meal. On a window ledge lies a lost pearl in "the suety, snow-luminous plainness / of morning." At the end of the day, under a snow-laden sky, "Madame night" appears in "prune and mottled plumes."George Whalley wrote about the unknowable in human and natural form, Margaret Avison writes about the unknowable in all its forms. In her poetry, weather is a portent, a visible sign of the invisible, evidence of God made flesh. Our lives, she suggests, are held by the weather, penetrated by "precious terrible coldness" and enlarged by looking upward. When "the soul's gates" unseal, snow turns into "asters of tumbled quietness." ' -- Elizabeth Hay Globe & Mail 'It is Avison's unique accomplishment to write, in and for a secular world, about faith and God, with intelligence and without becoming either sentimental or preachy. Her faith is foundational to her writing. In speaking about the forces that shaped her earlier writing, she relates how she resisted commitment to Christianity because she feared it would mean an end to writing poetry. As it turned out, "new surges of vitality came with new Christian faith, and poetry lost its status as my first priority".' -- Sarah Klassen Prairie Fire 'Margaret Avison is a national treasure. For many decades she has forged a way to write, against the grain, some of the most humane, sweet and profound poetry of our time.' -- Griffin Prize Judges' Citation

Preiswert lesen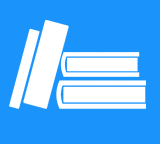 Kunden, die diesen Artikel gekauft haben, kauften auch
Kundenbewertungen zu Margaret Avison "Always Now"
Diese Artikel könnten Sie auch interessieren
Zuletzt angesehene Artikel