Enough
True Measures of Money, Business, and Life.
Lieferbar innerhalb von zwei Wochen
Taschenbuch
€ 15,49

*
inkl. MwSt.
Dieser Artikel ist auch verfügbar als:
Produktdetails
Titel: Enough
Autor/en: John C. Bogle

ISBN: 0470524235
EAN: 9780470524237

True Measures of Money, Business, and Life.
Revised Edition.
Sprache: Englisch.

John Wiley & Sons Inc
19. Mai 2010 - kartoniert - 320 Seiten
John Bogle puts our obsession with financial success in perspective

Throughout his legendary career, John C. Bogle-founder of the Vanguard Mutual Fund Group and creator of the first index mutual fund-has helped investors build wealth the right way and led a tireless campaign to restore common sense to the investment world. Along the way, he's seen how destructive an obsession with financial success can be. Now, with Enough., he puts this dilemma in perspective.

Inspired in large measure by the hundreds of lectures Bogle has delivered to professional groups and college students in recent years, Enough. seeks, paraphrasing Kurt Vonnegut, "to poison our minds with a little humanity." Page by page, Bogle thoughtfully considers what "enough" actually means as it relates to money, business, and life.
Reveals Bogle's unparalleled insights on money and what we should consider as the true treasures in our lives
Details the values we should emulate in our business and professional callings
Contains thought-provoking life lessons regarding our individual roles in society

Written in a straightforward and accessible style, this unique book examines what it truly means to have "enough" in world increasingly focused on status and score-keeping.
Foreword by William Jefferson Clinton.

Prologue by Tom Peters.

Author's Note: A Crisis of Ethic Proportions.

Introduction.

MONEY.

Chapter 1 Too Much Cost, Not Enough Value.

Chapter 2 Too Much Speculation, Not Enough Investment.

Chapter 3 Too Much Complexity, Not Enough Simplicity.

BUSINESS.

Chapter 4 Too Much Counting, Not Enough Trust.

Chapter 5 Too Much Business Conduct, Not Enough Professional Conduct.

Chapter 6 Too Much Salesmanship, Not Enough Stewardship.

Chapter 7 Too Much Management, Not Enough Leadership.

LIFE.

Chapter 8 Too Much Focus on Things, Not Enough Focus on Commitment.

Chapter 9 Too Many Twenty-First-Century Values, Not Enough Eighteenth-Century Values.

Chapter 10 Too Much "Success," Not Enough Character.

WRAPPING UP: WHAT'S ENOUGH?

What's Enough for Me? For You? For America?

Afterword: A Personal Note About My Career.

Acknowledgments.

Notes.

Index.
JOHN C. BOGLE created Vanguard in 1974 and served as chairman and chief until 1996 and senior chairman until 2000. In 1999, Fortune magazine named Mr. Bogle as one of the four "Investment Giants" of the twentieth century; in 2004, TIME magazine named him one of the world's 100 most powerful and influential people. Bogle is the author of eight books, most recently Common Sense on Mutual Funds, 10th Anniversary Edition.

"I highly recommend the book "Enough" by Vanguard's founder, Jack Bogle, who eloquently outlines many of the frustrations investors have." (USA Today)
"Vanguard Group founder Bogle expounds on the hidden costs of our current financial system (primarily driven by speculation and complexity) and suggests that a deeper understanding of what is truly "enough" will help foster more sustainable investing and better living." (Library Journal Best of 2008 Selection)
"Why don't people publish pamphlets any more. I'm not talking about the slim-jims handed out at trade shows, but rabble-rousing, world-changing works like Common Sense and The Communist Manifesto. John Bogle, the founder of Vanguard, follows in the footsteps of the great pamphleteers...'Central to the effective functioning of capitalism,' he writes, 'was the fundamental principle of trusting and being trusted'--and that is disappearing. The problem now: No one is satisfied with having 'enough' money or enough success. ... If pamphlets were still the rage, 48 pages distilled from the contents of this book could be something as powerful to our age as anything written by Thomas Paine or Marx and Engels. In our more bookish time, though, Bogle has fleshed his ideas out to an interesting, 266-page overview of his life and his views." (Barron's)
"'What have I created?' [Bogle] asks in mock horror in his new book...his cry reflects a deeper personal dilemma, one that jags like a scar through this thoughtful meditation on the excess and greed that created the worst financial crisis since the Great Depression. ... I applaud his enthusiasm and don't doubt his wisdom and sincerity. 'Enough' - with the period - is a worthy addition to the canon, a variation of his familiar sermon on thrift, simplicity, and the superiority of low-cost index funds."
--James Pressley, Bloomberg News
"Jack Bogle's passionate cry of Enough. contains a thought-provoking litany of life lessons regarding our individual roles in commerce and society. Employing a seamless mix of personal anecdotes, hard evidence, and all-too-often-underrated subjective admonitions, Bogle challenges each of us to aspire to become better members of our families, our professions, and our communities. Rarely do so few pages provoke so much thought. Read this book."
--David F. Swensen, Chief Investment Officer, Yale University
"We live in a time that values achievement over character. When the two collide, character often takes a back seat and relationships of all kinds are shattered. Bogle observes that while the financial represents the worst of it, what we see today is not just a financial sector problem, but a societal problem. There is really just too much greed everywhere. ... Enough is really about discovering what is really important in our lives. "
--Michael McKinney, LeadingBlog
"Bogle is a rarity - a true captain of industry who speaks about complex economic issues in a language comprehensible to the layperson."
--Michael Smerconish, The Philadelphia Enquirer
"Enough shines a light on Bogle's sense of despair over the state of the financial industry, and perhaps industry in general. ... From CEOs who implode their companies and float away on golden parachutes, to financial companies who create instruments so complex they themselves have trouble understanding them, to mutual fund companies that market rosy returns while sugarcoating their fees, Bogle sees a lack of integrity and a willingness to play fast and loose with ethical rules in order to make a buck. (Or, maybe more accurate, 150 billion bucks.)"
--Justin McHenry, BlogCritics Magazine
"It's hard to imagine a better time to publish a book that advocates moderation, balance and integrity in the business world. In this wise meditation, Bogle, the folk-hero creator of the first index mutual fund and founder of the Vanguard Mutual Fund Group, deplores 'our worship of wealth and the growing corruption of our professional ethics but ultimately the subversion
Preiswert lesen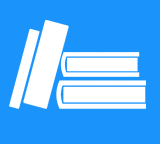 Kunden, die diesen Artikel gekauft haben, kauften auch
Kundenbewertungen zu John C. Bogle "Enough"
Diese Artikel könnten Sie auch interessieren
Kontakt
+49 (0)40
4223 6096
Wir helfen Ihnen gerne:
Mo. - Fr. 8.00 - 20.00 Uhr
Sa.: 10.00 - 18.00 Uhr

(Kostenpflichtige
Rufnummer -
Kosten abhängig
von Ihrem Anbieter)
Chat
Zuletzt angesehene Artikel