Introduction to Calculus and Analysis II/1
'Classics in Mathematics (CIM)'. Auflage 2000. Book. …
Lieferbar innerhalb von 2 bis 3 Werktagen
Buch
€ 53,49

*
inkl. MwSt.
Produktdetails
Titel: Introduction to Calculus and Analysis II/1
Autor/en: Richard Courant, Fritz John

ISBN: 3540665692
EAN: 9783540665694

'Classics in Mathematics (CIM)'.
Auflage 2000.
Book.
Sprache: Englisch.

Springer Berlin Heidelberg
14. Dezember 1999 - kartoniert - 588 Seiten
From the reviews: "These books (Introduction to Calculus and Analysis Vol. I/II) are very well written. The mathematics are rigorous but the many examples that are given and the applications that are treated make the books extremely readable and the arguments easy to understand. These books are ideally suited for an undergraduate calculus course. Each chapter is followed by a number of interesting exercises. More difficult parts are marked with an asterisk. There are many illuminating figures...Of interest to students, mathematicians, scientists and engineers. Even more than that."Newsletter on Computational and Applied Mathematics, 1991"...one of the best textbooks introducing several generations of mathematicians to higher mathematics. ... This excellent book is highly recommended both to instructors and students." Acta Scientiarum Mathematicarum, 1991
Functions of Several Variables and Their Derivatives: Points and Points Sets in the Plane and in Space; Functions of Several Independent Variables; Continuity; The Partial Derivatives of a Function; The Differential of a Function and Its Geometrical Meaning; Functions of Functions (Compound Functions) and the Introduction of New Independent Variables; The mean Value Theorem and Taylor's Theorem for Functions of Several Variables; Integrals of a Function Depending on a Parameter; Differentials and Line Integrals; The Fundamental Theorem on Integrability of Linear Differential Forms; Appendix.-
Vectors, Matrices, Linear Transformations: Operatios with Vectors; Matrices and Linear Transformations; Determinants; Geometrical Interpretation of Determinants; Vector Notions in Analysis.-
Developments and Applications of the Differential Calculus: Implicit Functions; Curves and Surfaces in Implicit Form; Systems of Functions, Transformations, and Mappings; Applications; Families of Curves, Families of Surfaces, and Their Envelopes; Alternating Differential Forms; Maxima and Minima; Appendix.-
Multiple Integrals: Areas in the Plane; Double Integrals; Integrals over Regions in three and more Dimensions; Space Differentiation. Mass and Density; Reduction of the Multiple Integral to Repeated Single Integrals; Transformation of Multiple Integrals; Improper Multiple Integrals; Geometrical Applications; Physical Applications; Multiple Integrals in Curvilinear Coordinates; Volumes and Surface Areas in Any Number of Dimensions; Improper Single Integrals as Functions of a Parameter; The Fourier Integral; The Eulerian Integrals (Gamma Function); Appendix

Richard Courant was born in 1888 in a small town of what is now Poland, and died in New Rochelle, N.Y. in 1972. He received his doctorate from the legendary David Hilbert in Göttingen, where later he founded and directed its famed mathematics Institute, a Mecca for mathematicians in the twenties. In 1933 the Nazi government dismissed Courant for being Jewish, and he emigrated to the United States. He found, in New York, what he called "a reservoir of talent" to be tapped. He built, at New York University, a new mathematical Sciences Institute that shares the philosophy of its illustrious predecessor and rivals it in worldwide influence. For Courant mathematics was an adventure, with applications forming a vital part.
From the reviews: "These books (Introduction to Calculus and Analysis Vol. I/II) are very well written. The mathematics are rigorous but the many examples that are given and the applications that are treated make the books extremely readable and the arguments easy to understand. These books are ideally suited for an undergraduate calculus course. Each chapter is followed by a number of interesting exercises. More difficult parts are marked with an asterisk. There are many illuminating figures...Of interest to students, mathematicians, scientists and engineers. Even more than that." Newsletter on Computational and Applied Mathematics, 1991 "...one of the best textbooks introducing several generations of mathematicians to higher mathematics. ... This excellent book is highly recommended both to instructors and students." Acta Scientiarum Mathematicarum, 1991

Gedruckte Welten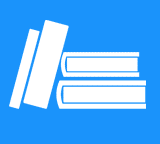 Kunden, die diesen Artikel gekauft haben, kauften auch
Kundenbewertungen zu

Richard Courant, Fr…

"Introduction to Calculus and Analysis II/1"
Diese Artikel könnten Sie auch interessieren
Kontakt
+49 (0)40
4223 6096
Wir helfen Ihnen gerne:
Mo. - Fr. 8.00 - 20.00 Uhr
Sa.: 10.00 - 18.00 Uhr

(Kostenpflichtige
Rufnummer -
Kosten abhängig
von Ihrem Anbieter)
Chat
Zuletzt angesehene Artikel
Entdecken Sie mehr