Introduction to Multiple Time Series Analysis
2nd ed. 1993. Book. Sprache: Englisch.
Lieferbar innerhalb von 2 bis 3 Werktagen
Buch
€ 106,99

*
inkl. MwSt.
Produktdetails
Titel: Introduction to Multiple Time Series Analysis
Autor/en: Helmut Lütkepohl

ISBN: 3540569405
EAN: 9783540569404

2nd ed. 1993.
Book.
Sprache: Englisch.

Springer Berlin Heidelberg
13. August 1993 - kartoniert - 568 Seiten
This graduate level textbook deals with analyzing and forecasting multiple time series. It considers a wide range of multiple time series models and methods. The models include vector autoregressive, vector autoregressive moving average, cointegrated, and periodic processes as well as state space and dynamic simultaneous equations models. Least squares, maximum likelihood, and Bayesian methods are considered for estimating these models. Different procedures for model selection or specification are treated and a range of tests and criteria for evaluating the adequacy of a chosen model are introduced. The choice of point and interval forecasts is considered and impulse response analysis, dynamic multipliers as well as innovation accounting are presented as tools for structural analysis within the multiple time series context. This book is accessible to graduate students in business and economics. In addition, multiple time series courses in other fields such as statistics and engineering may be based on this book. Applied researchers involved in analyzing multiple time series may benefit from the book as it provides the background and tools for their task. It enables the reader to perform his or her analyses in a gap to the difficult technical literature on the topic.

1. Introduction.- 1.1 Objectives of Analyzing Multiple Time Series.- 1.2 Some Basics.- 1.3 Vector Autoregressive Processes.- 1.4 Outline of the Following Chapters.- I. Finite Order Vector Autoregressive Processes.- 2. Stable Vector Autoregressive Processes.- 2.1 Basic Assumptions and Properties of VAR Processes.- 2.1.1 Stable VAR(p) Processes.- 2.1.2 The Moving Average Representation of a VAR Process.- 2.1.3 Stationary Processes.- 2.1.4 Computation of Autocovariances and Autocorrelations of Stable VAR Processes.- 2.1.4a Autocovariances of a VAR(1) Process.- 2.1.4b Autocovariances of a Stable VAR(p) Process.- 2.1.4c Autocorrelations of a Stable VAR(p) Process.- 2.2 Forecasting.- 2.2.1 The Loss Function.- 2.2.2 Point Forecasts.- 2.2.2a Conditional Expectation.- 2.2.2b Linear Minimum MSE Predictor.- 2.2.3 Interval Forecasts and Forecast Regions.- 2.3 Structural Analysis with VAR Models.- 2.3.1 Granger-Causality and Instantaneous Causality.- 2.3.1a Definitions of Causality.- 2.3.1b Characterization of Granger-Causality.- 2.3.1c Characterization of Instantaneous Causality.- 2.3.1d Interpretation and Critique of Instantaneous and Granger-Causality.- 2.3.2 Impulse Response Analysis.- 2.3.2a Responses to Forecast Errors.- 2.3.2b Responses to Orthogonal Impulses.- 2.3.2c Critique of Impulse Response Analysis.- 2.3.3 Forecast Error Variance Decomposition.- 2.3.4 Remarks on the Interpretation of VAR Models.- 2.4 Exercises.- 3. Estimation of Vector Autoregressive Processes.- 3.1 Introduction.- 3.2 Multivariate Least Squares Estimation.- 3.2.1 The Estimator.- 3.2.2 Asymptotic Properties of the Least Squares Estimator.- 3.2.3 An Example.- 3.2.4 Small Sample Properties of the LS Estimator.- 3.3 Least Squares Estimation with Mean-Adjusted Data and Yule-Walker Estimation.- 3.3.1 Estimation when the Process Mean Is Known.- 3.3.2 Estimation of the Process Mean.- 3.3.3 Estimation with Unknown Process Mean.- 3.3.4 The Yule-Walker Estimator.- 3.3.5 An Example.- 3.4 Maximum Likelihood Estimation.- 3.4.1 The Likelihood Function.- 3.4.2 The ML Estimators.- 3.4.3 Properties of the ML Estimators.- 3.5 Forecasting with Estimated Processes.- 3.5.1 General Assumptions and Results.- 3.5.2 The Approximate MSE Matrix.- 3.5.3 An Example.- 3.5.4 A Small Sample Investigation.- 3.6 Testing for Granger-Causality and Instantaneous Causality.- 3.6.1 A Wald Test for Granger-Causality.- 3.6.2 An Example.- 3.6.3 Testing for Instantaneous Causality.- 3.7 The Asymptotic Distributions of Impulse Responses and Forecast Error Variance Decompositions.- 3.7.1 The Main Results.- 3.7.2 Proof of Proposition 3.6.- 3.7.3 An Example.- 3.7.4 Investigating the Distributions of the Impulse Responses by Simulation Techniques.- 3.8 Exercises.- 3.8.1 Algebraic Problems.- 3.8.2 Numerical Problems.- 4. VAR Order Selection and Checking the Model Adequacy.- 4.1 Introduction.- 4.2 A Sequence of Tests for Determining the VAR Order.- 4.2.1 The Impact of the Fitted VAR Order on the Forecast MSE.- 4.2.2 The Likelihood Ratio Test Statistic.- 4.2.3 A Testing Scheme for VAR Order Determination.- 4.2.4 An Example.- 4.3 Criteria for VAR Order Selection.- 4.3.1 Minimizing the Forecast MSE.- 4.3.2 Consistent Order Selection.- 4.3.3 Comparison of Order Selection Criteria.- 4.3.4 Some Small Sample Simulation Results.- 4.4 Checking the Whiteness of the Residuals.- 4.4.1 The Asymptotic Distributions of the Autocovariances and Autocorrelations of a White Noise Process.- 4.4.2 The Asymptotic Distributions of the Residual Autocovariances and Autocorrelations of an Estimated VAR Process.- 4.4.2a Theoretical Results.- 4.4.2b An Illustrative Example.- 4.4.3 Portmanteau Tests.- 4.5 Testing for Nonnormality.- 4.5.1 Tests for Nonnormality of a Vector White Noise Process.- 4.5.2 Tests for Nonnormality of a VAR Process.- 4.6 Tests for Structural Change.- 4.6.1 A Test Statistic Based on one Forecast Period.- 4.6.2 A Test Based on Several Forecast Periods.- 4.6.3 An Example.- 4.7 Exercises.- 4.7.1 Algebraic Problems
Gedruckte Welten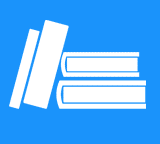 Kunden, die diesen Artikel gekauft haben, kauften auch
Kundenbewertungen zu Helmut Lütkepohl "Introduction to Multiple Time Series Analysis"
Diese Artikel könnten Sie auch interessieren
Kontakt
+49 (0)40
4223 6096
Wir helfen Ihnen gerne:
Mo. - Fr. 8.00 - 20.00 Uhr
Sa.: 10.00 - 18.00 Uhr

(Kostenpflichtige
Rufnummer -
Kosten abhängig
von Ihrem Anbieter)
Chat
Zuletzt angesehene Artikel