American Medical Association Guide to Home Caregiving
Sprache: Englisch.
Lieferbar innerhalb von zwei Wochen
Taschenbuch
€ 13,49

*
inkl. MwSt.
Produktdetails
Titel: American Medical Association Guide to Home Caregiving

ISBN: 0471414093
EAN: 9780471414094

Sprache: Englisch.

Herausgegeben von American Medical Association
JOHN WILEY & SONS INC
Oktober 2001 - kartoniert - 240 Seiten
At some time, most families will need to provide home care for an aging family member who is ill or disabled. While home caregiving provides many benefits, it takes careful planning, support, and patience. The American Medical Association Guide to Home Caregiving provides the information you need to take the best possible care of an elderly, ill, or disabled person in a home setting. Written by experts from the American Medical Association, the book explains such essentials as how to: Plan and arrange a room to adapt to a loved one' s needs Give medications, maintain hygiene, monitor symptoms, deal with incontinence, provide emotional support, and relieve boredom Choose a home healthcare provider Pay for home healthcare, including Medicare and Medicaid, and long-term care insurance Care for a person with Alzheimer' s disease or a terminal illness Choose between alternative living arrangements such as assisted living facilities or nursing homes Take care of yourself, the caregiver With advice that touches both the physical and the emotional aspects of caregiving, this supportive, practical handbook will help make the experience as successful and rewarding as possible for you and your loved one. For more than 150 years, the American Medical Association has been the leading group of medical experts in the nation and one of the most respected health-related organizations in the world. The AMA continues to work to advance the art and science of medicine and to be an advocate for patients and the voice of physicians in the United States.

INTRODUCTION. 1. PREPARING FOR HOME CARE. Setting priorities and goals. Planning and arranging the room. 2. BASIC CAREGIVING SKILLS. Giving medications. Providing a healthy diet. Pressure sores. Hygiene. Toilet needs. Symptoms to monitor. Bed making. Relieving boredom. 3. SPECIALIZED CAREGIVING SKILLS. Wound care. Incontinence. Managing intravenous medications. Risks of immobility. Dealing with specific illnesses. 4. CHOOSING A HOME HEALTH CARE PROVIDER. Visiting nurse associations. Social service agencies. Medication and infusion therapy services. Community and volunteer organizations. Friends and relatives. Drugstores and medical supply companies. Hospice. 5. PAYING FOR HOME HEALTH CARE. Medicare. Medicaid. Department of Veterans Affairs. Long-term care insurance. Workers'Compensation. CHAMPUS. Community and volunteer organizations. 6. REHABILITATION SERVICES. Physical therapy. Occupational therapy. Vocational therapy. Speech therapy. Respiratory therapy. 7. CARING FOR AN OLDER PERSON WHO LIVES ALONE. Modifying the home environment. Preventing falls. Personal emergency response systems. Providing a healthy diet. Medications and older people. Dealing with constipation. Hygiene. Home temperature. Depression. 8. CARING FOR AN OLDER PERSON WHO NEEDS LIMITED ASSISTANCE. Geriatric care managers. Keeping legal and financial affairs in order. Senior centers. Adult day care centers. Continuing care retirement communities. Assisted living facilities. Telephone check-in and reassurance. Area Agencies on Aging. 9. PROVIDING LONG - TERM CARE. Getting out of bed. Preventing pressure sores. Preventing the arms and legs from stiffening. Moving an immobile person in bed. Positioning an immobile person in bed. Transferring an immobile person. Dealing with memory problems. 10. NURSING HOMES. Deciding what is best for your loved one and you. Monitoring your loved one's care. Paying for care in a nursing home. 11. CARING FOR A PERSON WHO HAS ALZHEIMER'S DISEASE. Learning about the disease. Safety. Finding a loved one who wanders off. Recreational activities. Early-stage Alzheimer's disease. Middle-stage Alzheimer's disease. Late-stage Alzheimer's disease. Support groups for the caregiver. 12. CARING FOR A PERSON WHO IS TERMINALL ILL. Advance directives. Hospice. Relief of symptoms. Pain control. Anxiety and agitation. Dying and death. 13. CARE FOR THE CAREGIVER. Taking care of yourself. Asking for and accepting help from others. Protecting your back. Stress relief for caregivers. What you can do to help a caregiver. RESOURCES. INDEX.

Preiswert lesen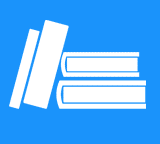 Kunden, die diesen Artikel gekauft haben, kauften auch
Kundenbewertungen zu "American Medical Association Guide to Home Caregiving"
Diese Artikel könnten Sie auch interessieren
Kontakt
+49 (0)40
4223 6096
Wir helfen Ihnen gerne:
Mo. - Fr. 8.00 - 20.00 Uhr
Sa.: 10.00 - 18.00 Uhr

(Kostenpflichtige
Rufnummer -
Kosten abhängig
von Ihrem Anbieter)
Chat
Zuletzt angesehene Artikel