American Project: The Rise and Fall of a Modern Ghetto
Sofort lieferbar
Taschenbuch
€ 35,49

*
inkl. MwSt.
Produktdetails
Titel: American Project: The Rise and Fall of a Modern Ghetto
Autor/en: Sudhir Alladi Venkatesh

ISBN: 0674008308
EAN: 9780674008304

Revised.
Sprache: Englisch.

HARVARD UNIV PR
1. April 2002 - kartoniert - 360 Seiten
High-rise public housing developments were signature features of the post-World War II city. A hopeful experiment in providing temporary, inexpensive housing for all Americans, the "projects" soon became synonymous with the black urban poor, with isolation and overcrowding, with drugs, gang violence, and neglect. As the wrecking ball brings down some of these concrete monoliths, Sudhir Venkatesh seeks to reexamine public housing from the inside out, and to salvage its troubled legacy. Based on nearly a decade of fieldwork in Chicago's Robert Taylor Homes, "American Project" is the first comprehensive story of daily life in an American public housing complex. Venkatesh draws on his relationships with tenants, gang members, police officers, and local organizations to offer an intimate portrait of an inner-city community that journalists and the public have only viewed from a distance. Challenging the conventional notion of public housing as a failure, this startling book re-creates tenants' thirty-year effort to build a safe and secure neighborhood: their political battles for services from an indifferent city bureaucracy, their daily confrontation with entrenched poverty, their painful decisions about whether to work with or against the street gangs whose drug dealing both sustained and imperiled their lives. "American Project" explores the fundamental question of what makes a community viable. In his chronicle of tenants' political and personal struggles to create a decent place to live, Venkatesh brings us to the heart of the matter.

Foreword Preface Introduction 1. A Place to Call Home 2. Doing the Hustle 3. "What's It Like to Be in Hell?" 4. Tenants Face Off with the Gang 5. Street-Gang Diplomacy 6. The Beginning of the End of a Modern Ghetto Author's Note Notes Acknowledgments Index

Sudhir Alladi Venkatesh is Professor of Sociology and African-American Studies at Columbia University.

Venkatesh spent hundreds of hours interviewing residents of Chicago's Robert Taylor Holmes housing project. Poorly designed, cheaply built, and isolated from surrounding neighborhoods by an expressway, the Holmes project was doomed almost from the start...Venkatesh describes the struggles of tenant leaders and social activists who resisted the gangs and sought to improve living conditions, but he can't point to any wholesale reform in what was a fatally flawed system from the get-go. Kirkus Reviews A fascinating and rigorous explanation of a how a model of urban subsidized housing, which succeeded for 20 years, declined into disastrous conditions for its inhabitants...[American Project] is an important contribution to understanding urban poverty and will stand with classic work by Carol Stack and William Julius Wilson (who wrote the foreword). Highly recommended. -- Paula R. Dempsey Library Journal This book gets beyond academic analysis and gives voice to residents' concerns over education and health care, as well as the lack of employment opportunities, which in turn pushes young people to the streets in search of a means of earning money. By describing inhabitants' strident efforts to unify the community and fight political battles against an often indifferent bureaucracy, Venkatesh challenges the stereotypical notion that public housing fails because its residents do. Doubletake The demolition of high-rise public housing such as the Robert Taylor Homes can only improve the lives of those presently subjected to its debilitating and dangerous grasp, right? Wrong. That, at least, is the carefully thought-out view of Sudhir Alladi Venkatesh in American Project: The Rise and Fall of a Modern Ghetto. Revivifying participant observation as a form of sociological research, Venkatesh...has produced an ethnography of the South Side's most infamous project that challenges much of what passes for conventional wisdom...In many ways, Venkatesh's study...appears as a brief against a policy of demolition and dispersal...Forced relocations with minimal assistance would uproot the social networks painstakingly created over the past generation and represent a retrogression...The problem, in short, lay not simply with the occupants of public housing but in their relationship with the larger society. -- Arnold Hirsch Chicago Tribune 20010114 The general public believes the Robert Taylor Homes are an unmistakable failure. But author Sudhir Alladi Venkatesh challenges that view...It's not that most communities are free of the social ills that infect public housing but 'that we ask more of the poor, and particularly those in public housing'...[whose] good intentions [are] thwarted by poor law enforcement, diminished federal funding, thriving underground economies and increased gang violence. Chicago Reporter 20001101 Venkatesh wrote American Project to urge readers to get beyond the quantitative, statistical measure of the urban pathology of public housing and look at the 'collective memory' of the people who lived there. It's all too easy to disparage life in the projects, Venkatesh notes, but such thinking also disparages the forms of community, political organization, and ultimately the lives of those who made Robert Taylor their home...American Project is moving, thoughtful, and written with common-sense clarity. -- Michael Corbin Baltimore City Paper 20011213 The major contribution of this book is its focus. Most of the recent books on the life of the inner city ghetto focus exclusively on the individual behavior of poor urban residents, and stress the pathology of the inner city. American Project, however, documents continuous efforts of the project residents to create community, to pool resources and political muscle to insure the continuation of basic services, and to secure democratic representation. The ultimate failure of Robert Taylor Homes was not a lack of trying, but rather that the problems faced by the residents went beyond what they could address with limited resources. -- G. Rabrenovic Choice 20010401 [This] history of Chicago's notorious Robert Taylor Homes...[describes] how this once promising program fell so low and [offers] cautionary lessons for progressives who want to devise successful social policies...Venkatesh probes beyond the headlines about Robert Taylor Homes--the shootings, murders, accidental deaths, and police sweeps--and shows us how its residents used whatever resources were at hand to adjust to adverse circumstances. The brilliance of the author's approach is that he listens sympathetically to the people who lived and worked in this massive public housing development, yet he remains scrupulously objective. -- Alexander von Hoffman American Prospect 20010409 The results of Venkatesh's myriad experiences are encomapped in 332 rivetting, thought-provoking pages...Completely different from the usual sociological tracts, American Project proffers a strong narrative and vivid stories. It offers its readers challenging insights into the lives of people in the government-subsidised [Robert Taylor] Homes. Above all, it stunningly portrays the transformation of a curious Indian-American "outsider" into an "insider" who gradually comes to understand and appreciate "the beauty of human condition" amidst squalor and violence. -- Arthur J. Pals India Today International 20010226 American Project is a revealing look at what works (and what doesn't) in public housing--and why. Sudhur Alladi Venkatesh, one of the most promising young sociologists today, tells the story of one of America's most infamous housing projects, the Robert Taylor Homes in Chicago...Based on nearly a decade of fieldwork within the projects themselves, American Project is the first comprehensive story of what went wrong in one of America's first and most famous public housing projects. By engaging himself with the community, Venkatesh gets beyond a purely academic analysis and is able to illustrate the benefits and pitfalls of urban public housing both in the Robert Taylor homes and within the larger realm of urban studies. He draws on his personal relationships with tenants, and local police officers and municipal organizations--to tell the real story of the besieged inner-city community that journalists and outsiders often never see. Black Perspective 20010201 American Project examines the Robert Taylor Homes, a high-rise public housing complex in Chicago. It records the initial hopes when the development opened in 1962 and the deterioration that later occurred...[This book] is a rich and perceptive account of the inhabitants of the project, which brings us into close contact with everyone from poor tenants to drug peddling gangs...In this vivid and compelling portrait of the project, Venkatesh describes the breakdown of the public housing effort in 20th-century America. Most important is his observation that service providers and other officials often operated in a system that limited their ability to improve conditions. -- Allan Winkler Times Higher Education Supplement 20010615 American Project is a rich and perceptive account of the inhabitants of the project, which brings us into close contact with everyone from poor tenants to drug-peddling gangs. -- Allan Winkler Times Higher Education Supplement 20010615

Preiswert lesen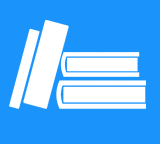 Kunden, die diesen Artikel gekauft haben, kauften auch
Kundenbewertungen zu

Sudhir Alladi Venka…

"American Project: The Rise and Fall of a Modern Ghetto"
Diese Artikel könnten Sie auch interessieren
Kontakt
+49 (0)40
4223 6096
Wir helfen Ihnen gerne:
Mo. - Fr. 8.00 - 20.00 Uhr
Sa.: 10.00 - 18.00 Uhr

(Kostenpflichtige
Rufnummer -
Kosten abhängig
von Ihrem Anbieter)
Chat
Zuletzt angesehene Artikel