The Book of Management Wisdom
Classic Writings by Legendary Managers. 9:B&W 6 x 9 in or…
Lieferbar innerhalb von 2 bis 3 Werktagen
Buch
€ 50,49

*
inkl. MwSt.
Produktdetails
Titel: The Book of Management Wisdom
Autor/en: Peter Krass

ISBN: 0471354872
EAN: 9780471354871

Classic Writings by Legendary Managers.
9:B&W 6 x 9 in or 229 x 152 mm Case Laminate on Creme w/Gloss Lam.
Sprache: Englisch.

Herausgegeben von Peter Krass
John Wiley & Sons, Inc.
31. März 2000 - gebunden - 512 Seiten
Michael Eisner, Jack Welch, Henry Ford, Andrew Carnegie- imagine that you could consult at will with the world's greatest business managers, past and present, whenever you were faced with a crucial management decision. The Book of Management Wisdom lets you do just that. This unique resource offers insight into how these and scores of other legendary business managers have triumphed over the conflicts, challenges, and dilemmas that come with the territory. Never before have the deepest insights of such a large and diverse group of brilliant managers been collected into a single informative and inspiring volume.

The Book of Management Wisdom brings together the essays and speeches of more than fifty of the most successful business managers of all time and presents their ideas, tips, and management secrets in their own words. Drawing on their personal experiences, these world-class managers offer a range of practical advice, case studies, humorous anecdotes, and management philosophy. You'll hear from Sam Walton on creating a corporate culture, Lee Iacocca on his famous skip meetings, and Michael Dell on his "campaign of internal evangelism." Klaus Luft details what American CEOs can learn from German management; Harold Geneen describes the essential qualities of great managers; and Thomas Watson weighs in on what growth and change have taught us. These are just a few of the major figures who reveal fascinating details of their characters and personalities as they educate, enlighten, and entertain you with their often surprising views on the most compelling issues faced by managers in every corner of the business world.

For easy reference, these essays and speeches are organized into eight categories, each of which highlights a certain set of management tools and techniques and how to use them. These include essential qualities of great managers; productivity, empowerment, and conflict management; hiring, firing, and day-to-day management; the power of technology; lessons from around the world; evolution of the organization; bashing bureaucracy; and reengineering and transformation. Each essay is preceded by a brief introduction that places it in historical perspective and offers interesting and insightful information about the author's life and career. Highlighted passages call your attention to each author's most pithy, profound, or quirky ideas.

Offering timeless wisdom and practical advice from the most successful business managers ever, The Book of Management Wisdom is must reading for managers at every level, from the junior executive cubicle to the presidential suite.

Praise for The Book of Management Wisdom

"This book is worth referring to time and again for enduring truths that transcend the turbulence of the business landscape." -Warren Bennis, Distinguished Professor of Business Administration, University of Southern California,and coauthor, Co-Leaders: The Power of Great Partnerships

Pearls from The Book of Management Wisdom

"Dealing with conflicts lies at the heart of managing any business. As a result, confrontation facing issues about which there is disagreement can be avoided only at the manager's peril."-Andrew S. Grove

"Never hire your friends. I have made this mistake three times and had to fire all three. They are no longer my friends."-David Ogilvy

"It's absolutely essential to let your people express themselves. And that means letting them make mistakes. You've got to allow them to walk into your office and say, 'Boss, I blew it.' That's called growing."-Lee Iacocca

"For us, the issue wasn't whether people would waste time on the Internet, but whether they would use the Internet enough. Not to become completely familiar with a transformative business tool like the Internet is just foolish-especially when it's an integral part of your company's strategy and competitive advantage."- Michael Dell

"A society which values MBAs, lawyers, and financial wizards over engineers and pr
Partial table of contents: ESSENTIAL QUALITIES OF GREAT MANAGERS.

Harold Geneen: The Essential Elements.

Charles D. Tandy: The CEO as Entrepreneur.

Edouard Muller: Personality in Business.

Robert A. Lutz: Lutz's Immutable Laws.

Andrew W. Robertson: Management's Responsibility.

PRODUCTIVITY, EMPOWERMENT, AND CONFLICT MANAGEMENT.

Robert Townsend: People.

Jack Stack: Mad about Layoffs.

Sam Walton: Creating a Culture.

Bernie Marcus and Arthur Blank: The Invisible Fence.

John Sculley: Managing Creativity.

HIRING, FIRING, AND DAY-TO-DAY MANAGEMENT.

David Ogilvy: Managing Crown Princes.

Mark McCormack: How to Make or Break a Hire.

Louis F. Swift: How G. F. Swift Bossed His Job.

Lee Iacocca: Skip Meetings.

Henry Ford: Machines and Men.

THE POWER OF TECHNOLOGY.

Charles B. Wang: Repairing the CEO/CIO Disconnect.

J. Willard Marriott, Jr. and Robert G. Cross: Room at the Revenue Inn.

Esther Dyson: Friction Freedom.

James D. Robinson III: Managing Technology through People.

LESSONS FROM AROUND THE WORLD.

Roberto C. Goizueta: Globalization: A Soft Drink Perspective.

Shelly Lazarus: Global Branding.

Kenichi Ohmae: The Mind of the Strategist.

Anita Roddick: It's All Our Business.

Giovanni Agnelli: Closing the Management Gap.

EVOLUTION OF THE ORGANIZATION.

Charles Babbage: On the Division of Labour.

Charles R. Flint: Industrial Consolidation.

Alexander Graham Bell: When Does Profit Become Usury?

Alfred P. Sloan, Jr.: Modern Ideals of Big Business.

BASHING BUREAUCRACY.

Jan Carlzon: Flattening the Pyramid.

John F. Welch, Jr.: Removing Walls.

Patrick J. McGovern: The Networked Corporation.

George N. Hatsopoulos: A Perpetual Idea Machine.

REENGINEERING AND TRANSFORMATION.

Gordon Bethune: From Worst to First.

Stanley Gault: No One Excluded.

David Rockefeller: Managing Change Creatively.

John E. Martin: Reengineering the Corporation.

William S. Paley: Planning for Succession.

Acknowledgments.

Notes.

Credits and Sources.

Chronology.

Indexes.

PETER KRASS, a freelance writer and editor who lives in New Hampshire, is the editor of all five volumes in Wiley's Wisdom Series. Other titles in the series include The Book of Business Wisdom: Classic Writings by the Legends of Commerce and Industry; The Book of Leadership Wisdom: Classic Writings by Legendary Business Leaders; The Book of Investing Wisdom: Classic Writings by Great Stock-Pickers and Legends of Wall Street; and The Book of Entrepreneurs' Wisdom: Classic Writings by Legendary Entrepreneurs. He has contributed extensively to Investor's Business Daily.

"The Book of Management Wisdom provides an accessible round up of management thought." (Computer Weekly, 22nd June 2000)
"Plenty of profound and readable material". (Long Range Planning, Vol.33, 2000)
Gedruckte Welten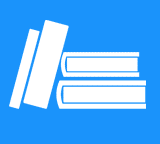 Kunden, die diesen Artikel gekauft haben, kauften auch
Kundenbewertungen zu Peter Krass "The Book of Management Wisdom"
Diese Artikel könnten Sie auch interessieren
Kontakt
+49 (0)40
4223 6096
Wir helfen Ihnen gerne:
Mo. - Fr. 8.00 - 20.00 Uhr
Sa.: 10.00 - 18.00 Uhr

(Kostenpflichtige
Rufnummer -
Kosten abhängig
von Ihrem Anbieter)
Chat
Zuletzt angesehene Artikel