The Challenge of Global Capitalism: The World Economy in the 21st Century
With a New Pref. Sprache: Englisch.
Lieferbar innerhalb von zwei Wochen

Schöner schenken
:
17% Rabatt¹ sichern
!
Ihr Gutscheincode:
SANTA17
​
Buch
€ 53,99

*
inkl. MwSt.
Produktdetails
Titel: The Challenge of Global Capitalism: The World Economy in the 21st Century
Autor/en: Robert Gilpin

ISBN: 0691092796
EAN: 9780691092799

With a New Pref.
Sprache: Englisch.

PRINCETON UNIV PR
Februar 2002 - kartoniert - 408 Seiten
""The Challenge of Global Capitalism" describes the opportunities, the complexities, and the risks inherent in the globalized economy with the clarity and breadth of analysis characteristic of Robert Gilpin. His cool and balanced appraisal is a needed antidote to the sense of triumphalism that characterizes too much of American thinking at the end of the century. Required reading for students of political economy."--Paul A. Volcker, Former Chairman, Board of Governors, Federal Reserve"The demise of the Soviet Empire did not bring about the new World Order. Indeed, 'market economy' and 'democracy' have become buzzwords for everybody. However, what we see today is increasingly unstable and under-governed global economy. Robert Gilpin's "The Challenge of Global Capitalism" explores what went wrong and convincingly calls for effective international leadership and strengthened cooperation among the major industrialized powers."--Toyoo Gyohten, President of Institute for International Monetary Affairs""The Challenge of Global Capitalism" is an authoritative review of the major aspects of today's world political economy by the world's leading political scientist working on the subject. It offers a clear description of a whole array of contemporary issues, a sustained critique of the economist's viewpoint--the most cogent by a political scientist of which I am aware--and some genuinely new material for scholars and students. All of this is explained through the author's distinctive perspective."--Robert O. Keohane, Duke University"Robert Gilpin is among the giants in the field of international political economy. His new book reminds readers why. It also offers compelling evidence ofan acute intelligence and a roving eye that misses nothing significant about the evolving world economy. A tour de force!"--Jagdish Bhagwati, Arthur Lehman Professor of Economics and Professor of Political Science, Columbia University

List of Illustrations vii Acknowledgments ix List of Abbreviations Xi INTRODUCTION The Fragile Global Economy 3 CHAPTER ONE The Second Great Age of Capitalism 15 CHAPTER TWO The Cold War International Economy 52 CHAPTER THREE The Insecure Trading System 88 CHAPTER FOUR The Unstable Monetary System 114 CHAPTER FIVE Global Financial Vulnerability 134 CHAPTER SIX Age of the Multinational 163 CHAPTER SEVEN European Regional Integration 193 CHAPTER EIGHT American Economic Strategy 227 CHAPTER NINE Asian Regionalism 265 CHAPTER TEN Globalization and Its Discontents 293 CHAPTER ELEVEN Managing the Global Economy 325 Notes 359 Select Bibliography 365 Index 371

Robert Gilpin is the Eisenhower Professor of Public and International Affairs Emeritus at Princeton University. His works include Global Political Economy and The Political Economy of International Relations (both Princeton) and War and Change in World Politics.

Winner of the 2000 Award for Best Professional/Scholarly Book in Government and Political Science, Association of American Publishers "One of the many virtues of Robert Gilpin's wide-ranging book is its deep sense of history. The Challenge of Global Capitalism is an exemplary guide to the geo-strategic environment in which world markets operate."--John Gray, Times Literary Supplement "A comprehensive take on this new world of economic conflict ... [Gilpin] understands ... that the wheels may be coming off the post-cold-war roller coaster that the United States rode to great heights in the 1990's."--David E. Sanger, The New York Times Book Review "Better than any other recent book, [this book] shows that globalization rests squarely on an aging security order binding the great powers together. If these alliances erode and are replaced with more ambiguous--and even rival--strategic relations, all bets are off ... The question that Gilpin's book brilliantly poses is whether globalization's upheaval will result in a more inclusive and responsive set of international rules and institutions or whether it signals a more dangerous breakdown."--G. John Ikenberry, Foreign Affairs "A sweeping survey of today's international economy and the tensions that are threatening and eroding its stability. Gilpin's vast knowledge of politics, economics, and technology are all convincingly on display here ..."--Ethan B. Kapstein--Civilization "This work is truly important ... for the validation it gives to criticism of the political and social consequences of global capitalism."--Virginia Quarterly Review "A masterful and original contribution to contemporary scholarly debates... Gilpin's new study could not be more timely. This sophisticated exploration of the fragility of political support for an open world economy and of the conditions that could bring the 'Second Great Age' to an end is much more than required reading for our students."--Louis W. Pauly, Journal of Politics

Gedruckte Welten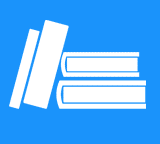 Kunden, die diesen Artikel gekauft haben, kauften auch
Kundenbewertungen zu Robert Gilpin "

The Challenge of Global Capitalism: The World Economy in th…

"
Diese Artikel könnten Sie auch interessieren
Kontakt
+49 (0)40
4223 6096
Wir helfen Ihnen gerne:
Mo. - Fr. 8.00 - 20.00 Uhr
Sa.: 10.00 - 18.00 Uhr

(Kostenpflichtige
Rufnummer -
Kosten abhängig
von Ihrem Anbieter)
Chat
Zuletzt angesehene Artikel