The Footnote: A Curious History
Sprache: Englisch.
Lieferbar innerhalb von zwei Wochen
Taschenbuch
€ 21,99

*
inkl. MwSt.
Produktdetails
Titel: The Footnote: A Curious History
Autor/en: Anthony Grafton

ISBN: 0674307607
EAN: 9780674307605

Sprache: Englisch.

HARVARD UNIV PR
April 1999 - kartoniert - 256 Seiten
In this engrossing account, footnotes to history give way to footnotes as history, recounting in their subtle way the curious story of the progress of knowledge in written form.


Preface Acknowledgments 1. Footnotes: The Origin of a Species 2. Ranke: A Footnote about Scientific History 3. How the Historian Found His Muse: Ranke's Path to the Footnote 4. Footnotes and Philosophie: An Enlightenment Interlude 5. Back to the Future, 1: De Thou Documents the Details 6. Back to the Future, 2: The Antlike Industry of Ecclesiastical Historians and Antiquaries 7. Clarity and Distinctness in the Abysses of Erudition: The Cartesian Origins of the Modern Footnote Epilogue: Some Concluding Footnotes Index

Anthony Grafton is Henry Putnam University Professor of History at Princeton University.

A witty and characteristically erudite book...Grafton's subject, apparently so trivial in itself and yet potentially so enlivening, offers cause for somewhat uneasy mirth. We may recall the toilers of Gulliver's Travels, who sought to make sunbeams from cucumbers. Not surprisingly, the pages of The Footnote are peppered with human folly. -- David McKitterick New York Times Book Review [It's] hard to imagine a defense of the footnote by any historian with the least sense of style. Yet here it is: The Footnoteauthor, Anthony Grafton, is an anomaly in the American historical profession: a deeply learned scholar known for exacting work on the transformations of classical learning in early modern Europe and a sprightly writer capable of communicating his enthusiasm to anyone willing to listen. Mr. Grafton not only defends the footnote as a guarantee of the value of the historical currency. He also portrays it as a bulwark against tyranny. -- Mark Lilla Wall Street Journal [An] excellent book...The Footnote is the study of an appealing, rather overlooked aspect of intellectual and cultural history. Yet it is also much more: an investigation into the historical imagination, a quick tour of 'the culture of erudition' and, not least, the most recent intellectual entertainment from one of the most learned and enjoyable scholars now at work. -- Michael Dirda Washington Post Mr. Grafton has produced a delightful gem of a book that will appeal to many tastes. He displays an extraordinary level of erudition, is extremely readable, frequently witty and provides a guided tour across almost two thousand years in the development of Western scholarship. Needless to say, his own footnotes are a model of their kind. Above all, the author is neither boring nor pedantic. -- Keith Windschuttle Washington Times We accept it as a given of scholarly writing that 'the text persuades, the notes prove.' But this form of narrative architecture was created at a particular time by particular men to fill particular needs. And this unlikely and lively book presents the story of its creation. Anthony Grafton, tells when, where and why historians adopted the two-tiered structure of writing. -- Barbara Fisher Boston Globe The unwashed read the text, the learned check the footnotes. This, after all, is just what Grafton has taught us to expect. Grafton's footnotes, however, are short on polemic and long on accolades...They illustrate Grafton's generous spirit, and they call attention to the one use of footnotes that he conspicuously fails to discuss: praise instead of polemic. Grafton's own irenic practice is a model of decency. But if his footnotes are not so much fun as Gibbon's or Bayle's, his lively and searching text most assuredly is. For a pioneering discussion of these points, see A. Grafton... -- G.W. Bowersock New Republic A curious history, indeed. Few accoutrements of scholarship have been as denigrated as the lowly footnote, as this lively and fascinating narrative demonstrates...The footnote, as [Grafton] correctly and convincingly points out, is critical to the scientific nature of historical writing and therefore reflects both the ideology and technical practices of the craft. The footnote confers 'proof' that the historian has visited the appropriate archives, dusted off the necessary documents, and consulted and exhausted the secondary literature. It is, in short, a badge of legitimacy. The reader familiar with Grafton's work will recognize the author's extraordinary range and familiarity with German, French, English, and Italian historical writing from the early modern period to the late 20th century. Grafton has, in fact, written a sly work of historiography, a kind of celebration of the gritty details of scholarly exploration, and not merely a chronicle of the despised footnote. Kirkus Reviews A richly faceted story that interweaves the changes in the regard for and uses of the footnote with general developments in history writing...As Grafton traces his steps backward to the Renaissance with its admiration and imitation of ancient models, the world of the footnote emerges as one far more complex than expected...In the face of the seeming solidity of the text, the footnote serves as a reminder of the contingency of life as well as the precariousness of the text's construction. -- Ernst A. Breisach American Historical Review A charming, intelligent volume that traces the footnote's development as a literary and historical device...The Footnote is an astonishing piece of scholarly writing, not least because it allows us to reconsider a subject that might charitably be called idiosyncratic, or even obscure. What makes the book work is Anthony Grafton's ability to write for a lay audience, to merge the ephemera of historical research with an accessible, nearly anecdotal, style. -- David L. Ulin Chicago Tribune Anthony Grafton has written a fascinating book about this important, though often maligned, scholarly apparatus...Historians of all stripes will profit from reading Grafton's history of historical research and writing (often called historiography) and especially from his detective work tracing history of the footnote, this vital academic detail which so many take for granted. Bulletin of the Historical Research in Music Education Grafton argues convincingly that the history of the footnote is also the history of how scholars through the ages have evaluated, organized and presented information...The Footnote vividly evokes what it was like to conduct serious research in an era before Lexis-Nexis, Who's Who or even daily newspapers. -- Adam Goodheart Civilization The Footnote tells how all those interesting tidbits migrated to the bottom of the page. Times/Post Intelligencer This is not a reference book to be consulted but an excursus to be savored, by a writer with a studied sense of style. -- Cullen Murphy Slate Online

Preiswert lesen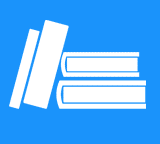 Kunden, die diesen Artikel gekauft haben, kauften auch
Kundenbewertungen zu Anthony Grafton "The Footnote: A Curious History"
Diese Artikel könnten Sie auch interessieren
Kontakt
+49 (0)40
4223 6096
Wir helfen Ihnen gerne:
Mo. - Fr. 8.00 - 20.00 Uhr
Sa.: 10.00 - 18.00 Uhr

(Kostenpflichtige
Rufnummer -
Kosten abhängig
von Ihrem Anbieter)
Chat
Zuletzt angesehene Artikel