Help Your Marriage Survive: The Death of a Child
Sprache: Englisch.
Vorbestellbar
Taschenbuch
€ 25,99

*
inkl. MwSt.
Produktdetails
Titel: Help Your Marriage Survive: The Death of a Child
Autor/en: Paul Rosenblatt

ISBN: 1566398053
EAN: 9781566398053

Sprache: Englisch.

TEMPLE UNIV PR
Oktober 2000 - kartoniert - 200 Seiten
Many parents who have experienced the death of a child struggle with painful and at times overwhelming marital problems. Grieving can create great marital distance, and it can magnify those problems that existed before the child's death. Grieving parents often fear that divorce is a real possibility. This book can help.Based on intensive interviews of 29 couples who experienced the death of a child, this book offers perspectives and advice on common marital problems experienced by bereaved parents. Each couple's problems are unique, but often the problems are connected to couple communication, sexuality, parenting of other children, the use of alcohol and drugs, blaming, and differences in such areas as whether to have another child, how to grieve, how to talk about the child who died, whether to go outside the marriage for support, and what to do with things and spaces that were the child's.Although the book deals with pain and marital distress, it offers a message of hope. Grieving parents can and do get through the hard times, based on respect for differences, mutual understanding, and shared history.

Acknowledgments 1. "It's the Hardest Thing We Ever Had to Go Through"; 2. Deciding to Survive as a Couple; 3. How a Person Grieves; 4. Two People Always Grieve Differently; 5. Grief Can Make Marital Trouble; 6. "The Sexual Part of Our Relationship Died"; 7. Money; 8. Talk; 9. Friends, Relatives, and Coworkers; 10. Support Groups and Counseling; 11. "Medicating"; 12. Depression and Your Marriage; 13. Your Couple Relationship with Your Child Who Died; 14. Birthing or Adopting Another Child; 15. Parenting Together after a Child Dies; 16. Staying Together and Getting Along Appendix: The Couples and Their Children Who Died; Index

"This book will be a useful tool for couples struggling to hang on to their marriage. As a bereaved parent, I know well the depths of despair and the painful struggle to keep a relationship alive when everything around you has fallen apart. How I wish Help Your Marriage Survive the Death of a Child had been written 24 years ago when my husband and I needed it so desperately! We did manage to survive, but this book would certainly have eased some of the panic, confusion, despair we experienced along the way to healing." Darcie D. Sims, Ph.D., President, Grief, Inc., and author of Why Are the Casseroles Always Tuna? "Rosenblatt combines the wisdom accumulated from his distinguished career in marriage and family studies and the practical experience of couples whose children have died. He teaches without being pedantic, guides without being directive. This book will help bereaved couples understand stresses their child's death puts on each of them and on their marriage. And the book provides tools and insights couples can use as they rebuild their lives and families in a world that changed forever the day their child died." Dennis Klass, Ph.D., Webster University, St. Louis, and author of The Spiritual Lives of Bereaved Parents "Help Your Marriage Survive the Death of a Child is an important contribution to the literature. Aimed as it is at grieving parents themselves, rather than a professional audience, the book contains a minimum of theory, and much practical information. Rosenblatt addresses the uniqueness of each grieving person, and the unique relationship of each couple. He speaks about the usual problems that grieving parents face3financial, emotional, gender differences, religious and sexualostressing the importance of loving patience when couples grieve in different manners and at different times. The book offers suggestions, while a the same time honoring the 'do-it-yourselfness' of the grieving process. While the book has a target audience of grieving persons themselves, it is also valuable for professionals who are looking for concrete suggestions to give to clients, as well as an important addition to the libraries of counseling centers and support groups." John D. Morgan, Ph.D., Professor Emeritus, Philosophy, and Coordinator, King's College Centre for Education about Death and Bereavement

Preiswert lesen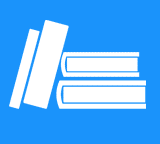 Kunden, die diesen Artikel gekauft haben, kauften auch
Kundenbewertungen zu Paul Rosenblatt "Help Your Marriage Survive: The Death of a Child"
Diese Artikel könnten Sie auch interessieren
Kontakt
+49 (0)40
4223 6096
Wir helfen Ihnen gerne:
Mo. - Fr. 8.00 - 20.00 Uhr
Sa.: 10.00 - 18.00 Uhr

(Kostenpflichtige
Rufnummer -
Kosten abhängig
von Ihrem Anbieter)
Chat
Zuletzt angesehene Artikel
Entdecken Sie mehr