Homeless, Friendless, and Penniless: The Wpa Interviews with Former Slaves Living in Indiana
Sprache: Englisch.
Lieferbar innerhalb von zwei Wochen
Buch
€ 33,99

*
inkl. MwSt.
Produktdetails
Titel: Homeless, Friendless, and Penniless: The Wpa Interviews with Former Slaves Living in Indiana
Autor/en: Ronald L. Baker

ISBN: 0253338034
EAN: 9780253338037

Sprache: Englisch.

INDIANA UNIV PR
Oktober 2000 - gebunden - 368 Seiten
Based on a collection of interviews conducted in the late 1930s, Homeless, Friendless, and Penniless is an invaluable record of the lives and thoughts of former slaves who moved to Indiana after the Civil War and made significant contributions to the evolving patchwork of Hoosier culture.The Indiana slave narratives provide a glimpse of slavery as remembered by those who experienced it, preserving insiders' views of a tragic chapter in American history. Though they were living in Indiana at the time of the interviews, these African Americans had been enslaved in 11 different states from the Carolinas to Louisiana. The interviews deal with life and work on the plantation; the treatment of slaves; escaping from slavery; education, religion, and slave folklore; and recollections of the Civil War. Just as important, the interviews reveal how former slaves fared in Indiana after the Civil War and during the Depression. Some became ministers, a few became educators, and one became a physician; but many lived in poverty and survived on Christian faith and small government pensions.

Contents Part One: A Folk History of Slavery Background of the WPA Interviews Presentation of Material Living and Working on the Plantation The Treatment of Slaves Escaping from Slavery Education Religion Folklore Recollections of the Civil War Living and Working after the Civil War Value of the WPA Interviews Acknowledgments Part Two: The WPA Interviews with Former Slaves 1. Joseph Allen, I'll Eat You Up Like a Dog 2. George W. Arnold, The Life of a Roustabout is the Life of a Dog 3. Thomas Ash, I Have No Way of Knowing Exactly How Old I Am 4. Rosa Barber, Slaves Were Not Taught the Three Rs 5. Lewis Barnett, That Was the Way He Went When He Was Trying to Get Away 6. Robert Barton, That's How Some Escaped to Canada 7. Anthony Battle, Runaway Slaves Would Kill the Dogs Chasing Them and Never Be Caught 8. George Beatty, Many Blacks with Only Their Clothing Crossed the River 9. Samuel Bell, Religion is Worth the Greatest Fortune 10. Mittie Blakeley, They Were Whipped Often and Hard 11. Patsy Jane Bland, Free? Is Anybody Ever Free? 12. Lizzie Bolden, A Much Easier Time before She Was Free 13. Carl Boone, Our Lives, Though Happy, Have Been Continuously Ones of Hard Work 14. Walter Borland, If Anyone Said Anything Against the Negroes, There Was a Fuss 15. Julia Bowman, Living in the Big House 16. Angie Moore Boyce, Arrested in Indiana, Jailed in Louisville 17. Edna Boysaw, When Lincoln Freed Us, We Rejoiced 18. Callie Bracey, Women Had to Split Rails All Day Long Just Like the Men 19. Tolbert Bragg, He Had a Great Desire to Go Up North and See the Country 20. George Washington Buckner, Yes, the Road Has Been Long 21. George Taylor Burns, Yes, I Know A Lot about Boats 22. Belle Butler, A Mean Old Devil 23. Joseph William Carter, I Wish the Whole World Would Be Decent 24. Ellen Cave, Her Owner Was a Mean Man 25. Harriet Cheatam, And Did We Eat! 26. Robert J. Cheatham, Educated Slaves Forged Passes and Escaped to Northern States 27. James Childress, Slaves Always Prayed to God for Freedom 28. Sarah Colbert, The Village Witch 29. Frank Cooper, Misery Days 30. John Cooper, I Got Religion 31. Mary Crane, Almost Sold Down the River 32. Cornelius Cross, Auctioned Off More Times Than He Had Fingers and Toes 33. Ethel Daugherty, A Slaveholder Kept Many Black Women in His House 34. John Daugherty, Ignorance of the Bible Caused All the Trouble 35. Lizzie Daugherty, One of the Saddest Events That Could Happen to a Mother 36. Rachael Duncan, Some of the Folks Was Mean to Me 37. H. H. Edmunds, They Poured Out Their Religious Feelings in Their Spirituals 38. John Eubanks, Most the Time We's Hungry, but We Win The War 39. John W. Fields, Twelve Children Were Taken from My Mother in One Day! 40. George Fortman, Indian Slaves 41. Alex Fowler, The First Black in Lake County 42. Mattie Fuller, I Have Sang Myself to Death 43. Francis Gammons, Slaves Were Treated as Well as Could Be Expected 44. John Henry Gibson, He Liked Indianapolis So Well That He Decided to Stay 45. Peter Gohagen, We Used to Have Some Fine Times 46. Sidney Graham, Escaping from Ku Kluxers 47. Ms. L. Green, If Anyone Got Paid for Her Family's History, She Wanted the Money 48. Quite Stern 49. Josie Harrell, Buried Treasure on the Old Stephen Lee Place 50. Maston Harris, Valued at $1,200, He Was Permitted to Buy His Freedom 51. Nealy Harvey, Many Times She Had Nothing to Eat 52. Josephine Hicks, Her Master Was Also Her Father, so She Was Always Well Treated 53. Dr. Solomon Hicks, All He Was Given Was a Three-Legged Horse to Start Live Anew 54. Mrs. Hockaday, Northerners Would Not Trust Them 55. Samantha Hough, I Believe a Little in Dreams 56. Robert Howard, A Very Kind Old Man 57. Matthew Hume, They Came to Indiana Homeless, Friendless, and Penniless 58. Lillian Hunter, Punishment Sent Direct from God 59. Henrietta Jackson, Ironing White Folks' Collars and Cuffs 60. Mattie Jenkins, Pins Were Stuck Through Their Tongues 61. Lizzie Johnson, They Wanted Most for Their Children to Learn to Read and Write 62. Pete Johnson, That's a Whipping House for the Likes of You 63. Elizabeth (Bettie) Jones, Yes, Honey, I Was a Slave 64. Ira Jones, Ira's Family Was Mistreated by White People 65. Nathan Jones, A Very Cruel Way to Treat Human Beings 66. Ralph Kates, I Came to the World a Year Too Late to Be Born a Slave 67. Alexander Kelley, A Mature Man-Slave of Good Physique Was Worth as High as $3,000 68. Bell Deam Kelley, Bell's Parents Lived Together but Worked on Different Plantations 69. Elvira Lee, God Washed Her Out Inside with Milk, which Killed All Her Sins 70. Adeline Rose Lennox, I've Seen and Done A Lot of Things That Most Folks Have Missed 71. Thomas Lewis, There Was No Such Thing as Being Good to Slaves 72. Levi Linzy, Salt and Pepper Put in Raw Wounds 73. Sarah H. Locke, An Intelligent Old Lady 74. Maria Love, Her Mother Had to Work Very Hard, Just Like a Man 75. Thomas Magruder, A Possible Prototype for Harriet Beecher Stowe's Uncle Tom 76. Hettie McClain, Slaves Were Held in Kentucky after the Civil War 77. Robert McKinley, Considered Rich, for They Could Eat Meat without Stealing It 78. Richard Miller, His Early Life Was a Nightmare 79. Ben Moore, Ben Was a Hoss 80. John Moore, At the Wedding Both Bride and Groom Jumped over a Broom Handle 81. Henry Clay Moorman, Slaves Seldom Married among Themselves on the Same Plantation 82. America Morgan, She Believed Firmly in Haunts 83. George Morrison, I Don't Really Believe in Ghosts, but You Know How It Is 84. Joseph Mosely, Sometimes They Had Nothing but Garbage to Eat 85. Henry Neal, You Are Just as Free as I or Anyone Else in this United States 86. Reverend Oliver Nelson, Speak Those Greasy Words Again, Brother 87. Sarah O'Donnell, It Is Tiresome, but I Am Patiently Waiting the Call 88. Rudolph D. O'Hara, Just Like the Ground Had Swallowed Him Up 89. W. F. Parrott, Slaveholders Showed a Different Face to Union Troops 90. Amy Elizabeth Patterson, She Became a Firm Believer in Communication with Departed Ones 91. Spear Pitman, Some Overseers Like to See Blood and Whipped for Nothin' at All 92. Nelson Polk, Dogs Couldn't Trail Runaway Slaves on a Stream Bed 93. Nettie Pompey, The Slave Children Were Treated as Well as the White Children 94. Mrs. Preston, Her Father's Farm Was Burned Out by the Ku Klux Klan 95. William M. Quinn, Gift Slaves 96. Candies Richardson, Jim Scott Beat Her Husband for Praying 97. Joe Robinson, Rube Black Beat His Slaves Severely for the Least Offense 98. Rosaline Rogers, Slaves Couldn't Even Mix with Poor Whites 99. Parthenia Rollins, Treated So Cruelly That It Would Make Your Hair Stand on Ends 100. Katie Rose, The Hant Began Coming to Our Cabin 101. John Rudd, The Cries and Prayers of the Whipped Slaves Were Ignored 102. Elizabeth Russell, I Hadn't Only Seen President Lincoln but Had Sat on His Knee 103. Amanda Elizabeth (Lizzie) Samuels, Forced to Eat Chicken Heads, Fish Heads, Pig Tails, and Parsnips 104. Mary Elizabeth Scarber, Blacks Who Worked on the Donnell Farm Were Treated Kindly 105. Lulu Scott, 'Course I Can See Spirits 106. Arthur Shaffer, They Moved at Least 200 Slaves Over the Mason-Dixon Line 107. Jack Simms, He Regretted Very Much That He Had Been Denied an Education 108. Billy Slaughter, There Must Be Someone Left to Tell about Old Times 109. Moses Slaughter, A Cause that Had Both God and President Lincoln on Its Side 110. Alex and Elizabeth (Betty) Smith, I Like to Talk and Meet People 111. Mattie Brown Smith, There Was Lots of Black Folks Crossed the River at This Point 112. Mrs. Robert Smith, They Were Sorry to Leave Their Owners and Shift for Themselves 113. Susan Smith, The Presence of White People Still Seemed to Annoy Her 114. Sylvester Smith, They Said the Civil War Would Be Only a "Breakfast Spell" 115. Mary Ann Stewart, Eat Plain Foods, Take Reasonable Exercise, Refrain from Worry, and Read the Bible 116. Barney Stone, Sixteen Years of Hell as a Slave on a Plantation 117. Mary Stonestreet, They Had to Have Freedom Papers before They Could Settle in Indiana 118. Adah Isabelle Suggs, One Night in a Dream Her Mother Received Directions for Escaping 119. Katie Sutton, Yes, Ma'am, I Believe in Evil Spirits 120. Mary Emily (Mollie) Eaton Tate, These Are Scenes of My Childhood That I Can Never Forget 121. Preston Tate, It Wasn't Unusual for Boys and Girls to Dress Alike 122. George Thomas, Pioneer Industries and Amusements in Clark County 123. George Thompson, I Have No Education; I Can Neither Read Nor Write 124. Joe Wade, His Mother's Owner Was Very Cruel to Her 125. Reverend Wamble, His Mother Died from a Miscarriage Caused by a Whipping 126. Louis Watkins, They Were Taught to Read, Write, and Figure 127. Samuel Watson, Samuel Was Sent to the Poor House 128. Henry Webb, Plans for the Escapes Were Hatched in a Black Masonic Lodge 129. Nancy Whallen, Preaching and Shouting Sometimes Lasted All Day Sunday 130. Anderson Whitted, They Often Took Babies from Their Mothers and Sold Them 131. Alfred (Pete) Wilson, Ol' Boss Was Ordinarily Good to Us 132. George Winlock, The Entire War Was a Mistake 133. Alex Woodson, I Don't Believe in Ghosts, but I Do in Spirits 134. Anthony Young, He Doesn't Dare Touch You; You're a Free Man Appendices Appendix I: Informants Appendix II: Slave States of Informants Appendix III: Indiana Towns of Residence of Informants Appendix IV: Indiana Counties of Residence of Informants Appendix V: Unaltered Versions of Previously Unpublished Indiana Interviews with Former Slaves Appendix VI: Thematic Index Living and Working on the Plantation The Treatment of Slaves Escaping from Slavery Education Religion Folklore Recollections of the Civil War Living and Working after the Civil War Works Consulted Index

Ronald L. Baker, Chairperson and Professor of English at Indiana State University, is the author of Folklore in the Writings of Rowland E. Robinson, Hoosier Folk Legends, Jokelore: Humorous Folktales from Indiana, French Folklife in Old Vincennes, From Needmore to Prosperity: Hoosier Place Names in Folklore and History, and numerous articles in folklore journals. He is co-author of Indiana Place Names and editor of The Folklore Historian, journal of the Folklore and History Section of the American Folklore Society, and a monograph, The Study of Place Names.

Gedruckte Welten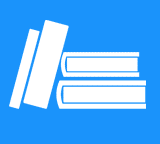 Kunden, die diesen Artikel gekauft haben, kauften auch
Kundenbewertungen zu Ronald L. Baker "

Homeless, Friendless, and Penniless: The Wpa Interviews wit…

"
Diese Artikel könnten Sie auch interessieren
Kontakt
+49 (0)40
4223 6096
Wir helfen Ihnen gerne:
Mo. - Fr. 8.00 - 20.00 Uhr
Sa.: 10.00 - 18.00 Uhr

(Kostenpflichtige
Rufnummer -
Kosten abhängig
von Ihrem Anbieter)
Chat
Zuletzt angesehene Artikel