How to Quit Drinking Without AA, Revised 2nd Edition: A Complete Self-Help Guide
Rev. Sprache: Englisch.
Vorbestellbar

Schöner schenken
:
17% Rabatt¹ sichern
!
Ihr Gutscheincode:
SANTA17
​
Taschenbuch
€ 15,49

*
inkl. MwSt.
Produktdetails
Titel: How to Quit Drinking Without AA, Revised 2nd Edition: A Complete Self-Help Guide
Autor/en: Jerry Dorsman

ISBN: 076151290X
EAN: 9780761512905

Rev.
Sprache: Englisch.

THREE RIVERS PR
Oktober 1997 - kartoniert - 336 Seiten
Now You Can Take Control of Your Own Recovery Process
Alcoholics Anonymous is not the only answer or even the best answer for many people. In fact, seven of every eight people who start AA's 12-step program abandon it within three years. Fortuanately, there are more effective ways to quit drinking—proven methods that will help you be successful on your own terms.
Inside this life-affirming book is the new beginning you're looking for. Certified addictions counselor and 16-year recovering alcoholic Jerry Dorsman offers more than 100 proven techniques to gain control of your recovery. His self-help approach includes the best:
·Step-by-step instructions for breaking the habit
·Foods to help you beat the cravings
·Methods for internal cleansing and detox
·Nutrition information for rebuilding your health
·And much more!
"A thorough approach backed with practical guidelines and techniques."—Addiction and Recovery Magazine
"The right blend of substance and simplicity. Bubbling with resources."—Natural Health magazine

Contents
Preface
Introduction: How This Book Can Help
Part 1: What Does Alcohol Mean to You?
1. A New View of Alcoholism
A Way of Coping
Something You Learned
Just a Part of You
Your Own Special Struggle
A Physical Addition
A Disease Controlled by Diet
2. Are You an Alcoholic Drinker?
You're the Best Judge
Test #1: One Question
Stop Hiding
Worksheet #1: Denials and Excuses
Now Take Another Look
Test #2: The Johns Hopkins Medical Institution's Test for Alcoholism
What's the Verdict?
3. Are the Benefits Worth the Problems?
The Benefits of Drinking
Worksheet #2: My Reasons for Drinking
Problems Caused by Drinking
Practice #1: Dialogue with Body
Checklist #1: Checklist of Medical Problems
Will You Need Inpatient Care?
Your Evaluation of the Problems
Worksheet #3: Problems You'd Like to Avoid
Do You Want to Quit?
Worksheet #4: Reasons for Quitting
Part 2: Planning Your Own Personal Approach to Quitting
4. What About AA?
How AA Can Help
Practice #2: Try a Few Meetings
Drawbacks to AA
It's Your Choice
Worksheet #5: My Decision about AA
5. How to Break a Habit
All About Habits
Breaking Habits, Making Changes
Practice #3: Pick a Few Habits and Break Them
What Else Can You Do?
Checklist #2: Alternatives to Drinking
Yes, You Can Change
6. Healing Through Diet
The Importance of Diet
A Matter of Balance
Recommended Foods and Beverages
Healthful Ways of Cooking and Eating
To Supplement or Not to Supplement
How to Make the Change
How to Handle Cravings
Practice #4: Start Your New Diet
7. Building Inner Strength
Exercise
Worksheet #6: Plan Your Own Exercise Program
Practice #5: Begin Doing It
Relaxation Techniques
Checklist #3: Relaxers: What Works Best for You?
Assertiveness Training
Practice #6: Assertive Responses: How to Remain Centered
Stress Management and Coping Techniques
Checklist #4: 22 Surefire Stress Reducers
Friendship
Practice #7: Find One Good Friend
8. Thirty Additional Ways to Renew Yourself
The Amazing Success of Acupuncture
Massage ... for Health and Relaxation
Biofeedback
Bodywork/Body Movement
Hypnosis
Autogenic Training/Self-Hypnosis
Visualization
Affirmations
Subliminal Suggestion
A Clinic or a Live-In Program
Solitude and Self-Reflection
Healing with Laughter
Turn Off Your TV
Fasting
Intestinal Cleansing
Herbal Remedies
Aromatherapy
Homeopathy
Chiropractic
A Chemical Deterrent to Drinking
Alternative Approaches to Quitting Drinking
Counseling/Psychotherapy
Group Therapy
Light Therapy
Expressive Arts Therapy
Hug a Friend
Religion
Spiritual Healing
Charity/Altruism
Growing in Love
Worksheet #7: Which Techniques Will You Do?
Part 3: Quitting and Making It Work for You
9. Okay-Pick a Day
Use Everything You've Learned So Far
Worksheet #8: Your Master Plan
Promise Someone
Make a Contract
Worksheet #9: Contract to Quit Drinking
Pick a Day and Quit
Worksheet #10: Your Day
10. Getting a Successful Start
Coping with Urges
Worksheet #11: 169 Ways to Cope with Urges
How Close Can You Get to Alcohol?
Practice #8: Avoiding Drinking Situations
For Anyone Who Asks You . . .
Checklist #5: Why I'm Not Drinking
11. Fifteen Common Problems and How to Solve Them
Anxiety
Depression
Anger
Disturbed Sleep
Guilt
Overeating
Gastrointestinal Distress
Visions, Hallucinations
Fuzzy Thinking
The Same Old Family Situation
Sex
Friends
Setbacks
Slips
Celebrations
12. Enjoying the Benefits of Not Drinking
Two Big Benefits
Worksheet #12: How Much Time Do You Save?
Worksheet #13: How Much Money Do You Save?
You Deserve a Reward
Checklist #6: Claim Your Prizes
Having Fun
Worksheet #14: The Benefits of Not Drinking
13. Inspirations to Help Make Quitting Easier
Do One Thing at a Time
All Things Come to Those Who Wait
Old Endings Are New Beginnings
Everything Changes
Don't Take Anything Too Seriously
Live This Very Moment
You Can't Have Everything All at Once
Hear the Truth Within
Your Life Is as Long as You Want It to Be
You Can Have This Day for Free
14. Making Your Life a Success
What Are Your Important Goals?
Worksheet #15: Personal Life Goals
Getting What You Want and Getting Good Results Without Alcohol
15. Freedom
Feeling Free
Steering Clear of Trouble
Practice #9: Three Ways to Keep Your Freedom
A New You
Afterword
Bibliography and Recommended Reading
Index
About the Author

Jerry Dorsman counsels individuals with drug and alcohol problems and is the author of numerous articles on the subject of alcoholism. He is an active member of the National Association of Alcoholism and Drug Abuse Counselors.

Preiswert lesen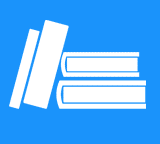 Kunden, die diesen Artikel gekauft haben, kauften auch
Kundenbewertungen zu Jerry Dorsman "

How to Quit Drinking Without AA, Revised 2nd Edition: A Com…

"
Diese Artikel könnten Sie auch interessieren
Kontakt
+49 (0)40
4223 6096
Wir helfen Ihnen gerne:
Mo. - Fr. 8.00 - 20.00 Uhr
Sa.: 10.00 - 18.00 Uhr

(Kostenpflichtige
Rufnummer -
Kosten abhängig
von Ihrem Anbieter)
Chat
Zuletzt angesehene Artikel