I Don't Have to Make Everything All Better: Six Practical Principles That Empower Others to Solv…
Empfohlen ab 18 Jahre. Sprache: Englisch.
Vorbestellbar
Taschenbuch
€ 15,99

*
inkl. MwSt.
Produktdetails
Titel: I Don't Have to Make Everything All Better: Six Practical Principles That Empower Others to Solve Their Own Problems While Enriching Your Relationship
Autor/en: Gary Lundberg

ISBN: 0140286438
EAN: 9780140286434

Empfohlen ab 18 Jahre.
Sprache: Englisch.

PENGUIN GROUP
Mai 2000 - kartoniert - 336 Seiten
In their weekly radio show and in their popular workshops, Gary and Joy Lundberg have already helped thousands of people and their families to communicate more effectively. Now, the Lundbergs address an all too common dilemma that arises when others expect you to solve their problems for them, showing readers how they can shed the no-win role of "fixer" and empower people to solve their own problems through validation--a simple yet profound communication tool that is essential to any healthy relationship. Refreshingly straightforward, this inspiring and entertaining work is poised to become a classic guide for anyone who wishes to improve relationships with their partner, children, colleagues and friends.

Chapter Two: Principle 2 - Leave the Responsibility Where It Belongs
The Underlying Principle
Power and Desire
Offering Help
Making Decisions for Others
Responsibility for the Problem
If I Offer Help Am I Stuck?
Chapter Three: Principle 3 - Acknowledge Emotions
The Four Basic Emotions
Emotions Can Affect Our Physical Well-Being
Unintentional Teaching
So What Can We Do?
The Rules of Validation
To Argue or Not to Argue; That Is the Question
Get Out Of Yourself for a While
It Takes so Little Time
Begin Today
Chapter Four: Principle 4 - Develop the Art of Listening
Listening Is an Art
Listen for Information
Relief for the Listener
The Art of Questioning
Operative Words
The Great Invalidator
The Eyes Give Clues
Begin Today
Chapter Five: Principle 5 - Find the Right Time to Teach
When Does Learning Occur?
Why Not the Heat of the Moment?
Not All Questions Need Immediate Answers
The Time to Follow Up
Planned Teaching Times
Make It Happen
Begin Today
Chapter Six: Principle 6 - Learn the Effective Validating Phrases and Questions
Validating Phrases
Validating Questions
Begin Today
Part Two: The ApplicationChapter Seven - How Validation Works with Young Children
Begin with Your Baby
Let Them Feel What They Are Feeling
Give Them a Chance to Solve the Problem
Try Their Point of View
Hold On to Your Boundaries
Eye to Eye Contact
Put Yourself in Their Shoes
Resist Resolving
When Illness Strikes
The Universal Need
Begin Today
Chapter Eight: How Validation Works with Teenagers
It's Never Too Late
Help Them to Start Talking
Reinforce Values
Believe in Them
Discipline with Validation
Control Yourself
Silence Can Be Validating
They Can Make Wise Choices
Begin Today
Chapter Nine: How Validation Works with Adult Children
We Cannot Control Them
Don't Allow Them to Control You
Give Up Giving Advice
When They Blame You
Boomerang Children
When Their Lifestyles Don't Match Yours
The Universal Need
Begin Today
Chapter Ten: How Validation Works with a Spouse
What Gets in the Way?
What to Do About a No Good, Very Bad Day
Handling Disappointment
Stop Defending Your Position
Do It Over
The Male and Female Difference
Setting Family Values
Enjoy Each Other's Dreams
Plan Times Together
Sense Each Other's Needs
Begin Today
Chapter Eleven: How Validation Works with Parents and Parents-in-Law
Let Them Have Their Feelings
Don't Try to Change Their Thinking
Love, Honor, and Set Your Boundaries
Dealing with Death
Handling Abusive Behavior
When Senility Sets In
It's What We All Need
Begin Today
Chapter Twelve: How Validation Works with Divorced and Blended Families
Recognizing the Myths
You Are Newlyweds
The Parenting Challenge
Dealing with the Loneliness
Communicating with Your Ex
Answering the Questions
The Need for Boundaries
You Are Not My Dad (Mom)
Setting the Rules in a Blended Family
Unfulfilled Promises
The More People Who Love
Begin Today
Chapter Thirteen: How Validation Works with Friends
We All Need a Friend
Don't Tell a Friend What to Do
Setting Boundaries with Friends
When a Friend Loses a Loved One
Let Them Enjoy a Minicatharsis
Begin Today
Chapter Fourteen: How Validation Works on the Job
Customer Relations
Not All Needs Can Be Met
Caring Is the Key
Watch for Examples
The Validating Teacher
Validation - A Life Saver
Believe in Your Employees
Begin Today
Conclusion
Do It!
A Song to Lean On
Let Me Be That Someone (Lyrics)
Part Three: The WorkbookPersonal Exercises in the Application of the Six Principles
Notes



Gary Lundberg is a licensed marriage and family therapist in private practice. Together with his wife, writer, speaker, lyricist and poet Joy Saunders Lundberg, they co-host a weekly radio show on relationships (Morning with the Lundbergs) and present seminars and workshops around the country. They are the parents of five children.
Joy Saunders Lundberg is a writer and speaker. Together with her husband Gary Lundberg she presents seminars and workshops throughout the country and cohosts a weekly radio show on relationships. The parents of five children, they live in Provo, Utah. Meet them on their Web site at www.allbetter.net.

Preiswert lesen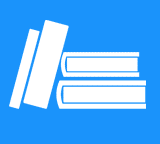 Kunden, die diesen Artikel gekauft haben, kauften auch
Kundenbewertungen zu Gary Lundberg "

I Don't Have to Make Everything All Better: Six Practical P…

"
Diese Artikel könnten Sie auch interessieren
Kontakt
+49 (0)40
4223 6096
Wir helfen Ihnen gerne:
Mo. - Fr. 8.00 - 20.00 Uhr
Sa.: 10.00 - 18.00 Uhr

(Kostenpflichtige
Rufnummer -
Kosten abhängig
von Ihrem Anbieter)
Chat
Zuletzt angesehene Artikel