Ideaship: How to Get Ideas Flowing in Your Workplace
Sprache: Englisch.
Lieferbar innerhalb von zwei Wochen
Taschenbuch
€ 15,99

*
inkl. MwSt.
Produktdetails
Titel: Ideaship: How to Get Ideas Flowing in Your Workplace
Autor/en: Jack Foster, Larry Corby

ISBN: 1576751643
EAN: 9781576751640

Sprache: Englisch.

BERRETT KOEHLER PUBL INC
November 2001 - kartoniert - 128 Seiten
Innovative, original ideas are a company's most powerful competitive advantage. Nathan Mhyrvold, former chief technology officer at Microsoft, has said that a great employee is worth 1,000 times more than an average one simply because of his or her ideas. In Ideaship, the sequel to his bestselling book, How to Get Ideas, Jack Foster shifts from how individuals spark their new ideas to how to unleash the creative genius of an entire organization.
To create an idea-prone workforce, Foster proposes a totally new concept of leadership: "ideaship." Leaders shouldn't be spending their time obsessing over profits or sales or quality or service. Instead, they should devote most of their energies to making the office a place where creative ideas flow, where the workforce truly believes in its ability to brilliantly solve any problem put before it. Above all, where it's fun to work.
With energy and humor, Foster draws on over thirty-five years as creative director of major advertising agencies-organizations whose only purpose is to constantly generate ideas-to offer dozens of fun, fast, often surprising nuggets of practical advice on how to create an environment where innovation and fresh thinking thrive. He reveals why you should only hire people you like, insist employees take vacations whether they want to or not, why efficiency is sometimes inefficient, and how sometimes you can accomplish more by playing the fool instead of the capital L "Leader."
Ideaship spells out proven ways to encourage creativity, simply and clearly and cogently, without a lot of charts and graphs and formulas and acronyms and statistics and fillers. It flips traditional leadership on its head and shows how simple acts of compassion, trust, and generosity of spirit, as well as some seemingly zany actions, can unleash unexpected, vital bursts of creativity.

Preface
Part I What Is Ideaship?

Part II How Do You Become an Ideaist?
1. You help people think better of themselves
2. You help create an environment that's fun

Part III Sixteen Personal Things You Can Do
1. Follow the golden rule
2. Care about the people you work with
3. Remember that they work with you, not for you
4. Make sure they like you
5. Take the blame, give the praise away
6. Hire only people you like
7. Trust them
8. Praise their efforts
9. Allow them the freedom to fail
10. Help them achieve their goals
11. Never lie about anything important
12. Show some enthusiasm
13. Ask them to help you
14. Get rid of the word "I"
15. Play the fool
16. Have fun yourself.

Part IV Seven Organizational Things You Can Do
1. Cut down on approvals
2. Make everybody an owner
3. Give them what they need
4. Keep it small
5. Tell them everything about their company
6. Shun rules
7. Pay for their education

Part V Eighteen Strategic Things You Can Do
1. Don't ask for one solution - Ask for many
2. Make their jobs seem easy
3. Don't reject ideas - Ask for more
4. Give them more than one problem at a time
5. Ask for more ideas, sooner
6. If it isn't working, change it
7. Let them solo
8. Let them do it their way
9. Make sure the problem is the problem
10. Let them shine
11. Be wary of fear
12. Make it Us vs Them, not Us vs Us
13. Share what everybody does
14. Share experiences
15. Search for ways to create fun
16. Insist on vacations
17. Let them vacation when they want to vacation
18. Forget about efficiency, care about the idea
What Should You Do Next?
Notes
Index
About the Author
About the Illustrator

Jack Foster was 18 years old and working in an insurance company with about 150
other people when he got the idea to raffle off his weekly paycheck. Fifty cents a chance
to win $27.50. The first week he made a profit of six dollars. The next week he had collected $53 for the raffle when
his boss found out what he was doing. He ordered Jack to return the money.
Then he fired him.
Ever since, Jack's been trying to come up with ideas that wouldn't get him fired.
Mostly he's succeeded.
He lucked into the advertising business 45 years ago as a writer and has been coming up with ideas ever since: Ideas for scores of companies including Carnation, Mazda, Sunkist, Mattel, ARCO, First Interstate Bank, Albertson's, Ore-Ida, Suzuki, Denny's, Universal Studios, Northrup, Rand McNally, and Smokey Bear.
During the 15 years Jack spent as the executive creative director of Foote, Cone & Belding in Los Angeles, it grew to be the largest advertising agency on the West Coast.
I was born in London, England. It was raining.
After 15 years of studying Latin I decided to go into advertising.
My first job was as an apprentice at an advertising agency called Graham and Gilles. I changed the water pots for the artists (they painted layouts with water colours in those days) and made them tea. This was before magic markers. This was even before rubber cement - I'm that old.
It was raining. It was always raining, and I was watching my favourite programme at the time - 77 Sunset Strip. I said, "Ah, sun, palm trees, women." My Dad gave me a one-way ticket.
I met Jack Foster 35 years ago at the Erwin Wasey advertising agency in Los Angeles and then again at Foote, Cone & Belding.
We worked together for about 17 years. We had a hell of a good time.
And we had a hell of a good time doing this book.

"Jack Foster's concept of 'ideaship' will help you get more out of the people you work with and increase your own productivity in the bargain." -Edward Stephens, former Dean, The S.I. Newhouse School of Public Communications, Syracuse University "Ideaship is thirty-five years of creative coaching experience, condensed and delivered in the short, pithy style of one of America's finest copywriters." -Joe Phelps, CEO, The Phelps Group

Preiswert lesen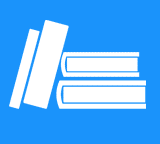 Kunden, die diesen Artikel gekauft haben, kauften auch
Kundenbewertungen zu

Jack Foster, Larry …

"Ideaship: How to Get Ideas Flowing in Your Workplace"
Diese Artikel könnten Sie auch interessieren
Kontakt
+49 (0)40
4223 6096
Wir helfen Ihnen gerne:
Mo. - Fr. 8.00 - 20.00 Uhr
Sa.: 10.00 - 18.00 Uhr

(Kostenpflichtige
Rufnummer -
Kosten abhängig
von Ihrem Anbieter)
Chat
Zuletzt angesehene Artikel