Leadership Without Easy Answers
2 tables, notes, index. Sprache: Englisch.
Sofort lieferbar
Buch
€ 35,99

*
inkl. MwSt.
Produktdetails
Titel: Leadership Without Easy Answers
Autor/en: Ronald A. Heifetz

ISBN: 0674518586
EAN: 9780674518582

2 tables, notes, index.
Sprache: Englisch.

Harvard University Press
Juli 1998 - gebunden - 368 Seiten
The economy uncertain, education in decline, cities under siege, crime and poverty spiraling upward, international relations roiling: we look to leaders for solutions, and when they don't deliver, we simply add their failure to our list of woes. In doing so, we do them and ourselves a grave disservice. We are indeed facing an unprecedented crisis of leadership, Ronald Heifetz avows, but it stems as much from our demands and expectations as from any leader's inability to meet them. His book gets at both of these problems, offering a practical approach to leadership for those who lead as well as those who look to them for answers. Fitting the theory and practice of leadership to our extraordinary times, the book promotes a new social contract, a revitalization of our civic life just when we most desperately need it. Drawing on a dozen years of research among managers, officers, and politicians in the public realm and the private sector, among the nonprofits, and in teaching, Heifetz presents clear, concrete prescriptions for anyone who needs to take the lead in almost any situation, under almost any organizational conditions, no matter who's in charge. His strategy of leadership applies not only to people at the top but also to those who must lead without authority - activists as well as presidents, managers as well as workers on the frontline. Here are Lyndon Johnson, Martin Luther King Jr., and Mahatma Gandhi, in triumph and in tragedy. Here too are military officers and soldiers, doctors and patients, college students, and local civic groups. Sketched with precision, touched by empathy, and unfailingly interesting, this cast of characters brings Heifetz's theory to life, demonstratingwhat a practitioner can do - or avoid doing - to assume leadership in an age without easy answers.


* Foreword by Richard L. Neustadt * Introduction
Part I. Setting the Frame * Values in Leadership * To Lead or Mislead? * The Roots of Authority
Part II. Leading with Authority * Mobilizing Adaptive Work S Applying Power * On a Razor's Edge * Failing Off the Edge
Part III. Leading Without Authority * Creative Deviance on the Frontline * Modulating the Provocation
Part IV. Staying Alive * Assassination * The Personal Challenge * Notes * Acknowledgments * Index

Ronald Heifetz is the King Hussein bin Talal Senior Lecturer in Public Leadership and Founder, Center for Public Leadership, at the John F. Kennedy School of Government, Harvard University.

Leadership Without Easy Answers is a masterwork of great subtlety, and of punch and practicality. Leadership is not value-free, Mr. Heifetz writes...[The author puts] soul and values squarely back into a vital topic, leadership. -- Tom Peters New York Times Book Review Ronald Heifetz brings knowledge of an astonishingly wide range of disciplines to this study of leadership...As a musician, a cellist, he understands that the quality of a performance depends on the audience as well as on the instrumentalist...As a psychiatrist, Heifetz understands that communities cannot be pushed beyond their capacity to adapt...These insights give to Heifetz's book an originality and vivacity one rarely associates with studies on leadership. He illustrates his theses with an extraordinary range of cases and examples...Leadership Without Easy Answers reminds us of democracy's rich potential. It is a bold book and an encouraging one. I hope some of our leaders are out there learning. -- Shirley Williams Times Higher Education Supplement This pioneering study constitutes one of the most insightful and innovative approaches to leadership studies in over a decade...Heifetz masterfully presents his new leadership model by intertwining general theory and prescriptive practical guidance through fertile historical and work-place case studies. Heifetz's goal is nothing less than a summoning for a new social contract that seeks to revitalize America's civic ethos by adopting leadership strategies to empower the citizenry rather than to merely enhance the authority of the leader...The upshot of this study should place it in the front line in leadership historiography for years to come. -- R. J. Lettieri Choice Heifetz presents a new theory of leadership for both public and private leaders in tackling complex contemporary problems. Central to his theory is the distinction between routine technical problems, which can be solved through expertise, and adaptive problems, such as crime, poverty, and educational reform, which require innovative approaches, including consideration of values. Four major strategies of leadership are identified: to approach problems as adaptive challenges by diagnosing the situation in light of the values involved and avoiding authoritative solutions, to regulate the level of stress caused by confronting issues, and to shift responsibility for problems from the leader to all the primary stakeholders. The theory is applied to an analysis of historical accounts of local, national, and international events. An innovative and thoroughgoing work; highly recommended. Library Journal Ronald Heifetz has written an interesting and timely book, in which he moves away from the idea of leaders as visionaries and saviors to stressing leadership as an activity as opposed to a position of authority or a set of personal charcateristics. -- Robert Hooijberg Journal of Leadership Studies

Gedruckte Welten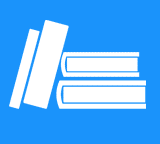 Kunden, die diesen Artikel gekauft haben, kauften auch
Kundenbewertungen zu Ronald A. Heifetz "Leadership Without Easy Answers"
Diese Artikel könnten Sie auch interessieren
Kontakt
+49 (0)40
4223 6096
Wir helfen Ihnen gerne:
Mo. - Fr. 8.00 - 20.00 Uhr
Sa.: 10.00 - 18.00 Uhr

(Kostenpflichtige
Rufnummer -
Kosten abhängig
von Ihrem Anbieter)
Chat
Zuletzt angesehene Artikel