How Homophobia Hurts Children: Nurturing Diversity at Home, at School, and in the Community
Sprache: Englisch.
Lieferbar innerhalb von zwei Wochen
Taschenbuch
€ 38,99

*
inkl. MwSt.
Produktdetails
Titel: How Homophobia Hurts Children: Nurturing Diversity at Home, at School, and in the Community
Autor/en: Jean M. Baker, John, PhD Dececco

ISBN: 1560231645
EAN: 9781560231646

Sprache: Englisch.

PAPERBACKSHOP UK IMPORT
Dezember 2001 - kartoniert - 224 Seiten
This book illustrates the ways that children growing up to be gay are harmed by homophobia before anyone, including themselves, even knows they are gay. This compelling and sympathetic volume describes many simple ways that these children can be helped to understand that they can grow up to lead normal lives, with hopes and dreams for their futures. How Homophobia Hurts Children: Nurturing Diversity at Home, at School, and in the Community brings home the voices of these children. They describe what it was like to discover that the degrading words about homosexuals they've heard all their lives were directed at themselves.To view an excerpt online, find the book in our QuickSearch catalog at www.HaworthPress.com.

Contents Acknowledgments Introduction Chapter 1. Shame Can Shatter Their Dreams Homophobia: A Respectable Prejudice The Gay Rights Movement The Homosexual Debate: Pathology or Normal Variation Growing Up in a Homophobic Culture What Is It Like to Grow Up Gay Adult Attitudes Chapter 2. Myths and Fallacies Myth: Homosexuality Is a Mental Illness Myth: Homosexuality Can Be Cured Myth: Homosexuality Is a Choice Myth: Homosexuals Are Sexual Molesters Myth: Homosexuals Will Convert Children to Homosexuality Myths and Stereotypes Perpetuate Prejudice Chapter 3. Identity Development Erik Erikson's Stages of Child and Adolescent Development Chapter 4. Coming Out What Is Coming Out Early Childhood Experiences Coming Out in High School Coming-Out Models What Do Youth Say About Coming Out Chapter 5. Parents and Families Coming Out Why Should Parents Come Out How Do Parents React When They Discover Their Child Is Gay What Does Research Show Stages of Parental Coming Out My Own Story Mary Borhek's Story Chapter 6. For All Parents To Parents Who Don't Know Whether Their Child Is Gay Family Reactions to Gay Children Coming Out Comments Chapter 7. What Happens to Gay Children at School Memories of Harassment and Intimidation What Does Research Show About Harassment of Gays in Schools Cultural Permission for Antigay Harassment The Hidden Gay Students Intimidation and Harassment May Provoke Violence in Schools Chapter 8. Students Tell Us How Schools Can Help Actions Schools Can Take A Gay Football Player Comes Out Chapter 9. How Individuals Within the School System Can Help Gay Students A Teacher's Coming-Out Story What Else Can Teachers Do What Can School Counselors and School Psychologists Do What Can School Administrators and School Boards Do Chapter 10. Gay Youth Support Groups Students Speak About the Groups A School Nurse An English Teacher A Chemistry Teacher A Librarian Chapter 11. A School Climate Survey Background Why Students Did or Did Not Intervene Why Gay Students Would or Would Not Feel Safe in School Summary Chapter 12. Transcending the Stigma Are Gays and Lesbians Exceptional What's Good About Being Gay Chapter 13. Enlightened Mayor Seeks Acceptance for Gay Youths Chapter 14. For Mental Health Professionals Chapter 15. Legal and Social Policy Barriers and How They Affect Gay Children The Right to Marry Antidiscrimination Legislation Antidiscrimination Policies in the Schools Don't Ask, Don't Tell: Gays in the Military Archaic Sex Laws Boy Scout Policies Policies About AIDS Antigay Hate Crimes Changing Laws and Policies Can Help Our Gay Children Chapter 16. Transgender Identity Gender Benders Transvestites Androgyne Transsexuals Intersexed Nature versus Nurture Revisited Chapter 17. Personal Stories of Transsexuals Growing Up Michael (Once Michelle) Alexander (Once Virginia Allegra) Mark (Once Vivian) Jeffrey/Adrianna Comments Chapter 18. The Tipping Point References Index

Jean M. Baker, a past President of the Arizona Psychological Association, currently serves as Chair of its Gay/Lesbian/Bisexual Issues Committee. A member of several psychological and gay and lesbian associations, she has received numerous awards for her contributions to these committees. She is also the author of Family Secrets: Gay Sons, A Mother's Story.

"A passionate argument for parents, for schools and for communities to take the lead in shattering the silence around homosexuality, a silence that gay and lesbian youth cannot break by themselves." - Andrew R. Gottlieb, Ph.D. "This is a book that all educators...as well as mental health professionals should read." - Alan L. Storm, Ph.D.

Preiswert lesen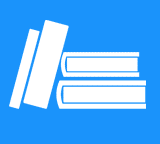 Kunden, die diesen Artikel gekauft haben, kauften auch
Kundenbewertungen zu

Jean M. Baker, John…

"

How Homophobia Hurts Children: Nurturing Diversity at Home,…

"
Diese Artikel könnten Sie auch interessieren