New Business of Business: Taking Responsibility for a Positive Global Future
Sprache: Englisch.
Lieferbar innerhalb von zwei Wochen
Taschenbuch
€ 18,99

*
inkl. MwSt.
Produktdetails
Titel: New Business of Business: Taking Responsibility for a Positive Global Future
Autor/en: Willis Harman, Maya Porter

ISBN: 1576750183
EAN: 9781576750186

Sprache: Englisch.

BERRETT KOEHLER PUBL INC
April 1997 - kartoniert - 288 Seiten
"The business of business is business!"

For many years, this credo, articulated by General Motors President Alfred T. Sloan, Jr., in 1923, has justified virtually every decision made in the business world. Especially in the United States, there was little doubt that the function of the private sector was to provide for the needs of society and to generate wealth. Other matters would be dealt with by public-sector bodies and agencies. To be sure, corporations were called upon to assume a reasonable degree of social responsibility, and the work environment was to be less regimented than in the past, and more encouraging of self-actualization. But both of these were subject to, and to an extent justified by, improvement in the financial bottom line.
But as the world rushes toward the end of the millennium, many people see increasing signs that some sort of fundamental change is taking place. Some trends are clearly with us and generally assumed to be positive-globalization of the economy, continued economic growth, spreading democratization, accelerating technological advance, burgeoning global communication. Other trends are less positive and are, so far, unyielding to remedial efforts-increasing inequality, progressive destruction of the natural environment, increasing concentration of power and wealth, rising unemployment and underemployment together with "jobless growth." Meanwhile, there is spreading talk of a "new paradigm" in the business world, and behind that of emergence of a new worldview. This new world view mandates that we transcend the traditional view of the role of business.

Since 1992, the World Business Academy has published an impressive number of articles aimed at exploring aspects of this emerging "new paradigm" in its quarterly journal Perspectives on Business and Global Change. This edited volume collects twenty-one of these essays from some of today's finest thinkers in the area of business and global change, and stimulates dialogue and debate on the future of business. Their contributions address a broad range of difficult issues-from corporate accountability and money's demise to the spiritual poverty of business-and pose such challenging questions as: What is sustainable change? Is progress possible? What is wise leadership?
Business people in decision-making positions who can influence the way their companies affect the world-executives, managers, financial officers, investors, consultants, business professors, and government policy makers-will want to reflect on these cutting edge essays. Far-reaching in scope, these insightful contributions from important thinkers will appeal to all those who seek a broader understanding of current global socio-economic trends.

Part I: Understanding our Changing World
The Cultural Content of a Sustainable Future; William Van Dusen Wishard
Beginning the World Again; Harlan Cleveland
A System in Decline or Transformation? Willis Harman

Part II: Predicaments and Solutions in Finance and Economy
The Global Confidence Game; Harlan Cleveland
Money's Demise; Joel Kurtzman
The Failure of the Debt-Based Money System; John Tomlinson
New Mechanisms for Monetary Exchange; Thomas H. Greco; Jr.

Part III: The Quiet Revolution in Organizational Structure and Management
New Wine, Old Bottles: The Dilemma of Organizational Change; Pamela Mang
The Hidden Subtext for Sustainable Change; Riane Eisler
Corporate Accountability: The Tyranny of the Bottom Line; Ralph Estes
The Shift to Participation; Patricia McLagan and Christo Nel

Part IV: The Challenge of Long-Term Sustainability
Is Sustainable Development Compatible with Western Civilization?, Peter Russell
Rethinking Development and the Meaning of Progress, David Korten
Sustainability: Let's Get Serious, Willis Harman
A Viable Framework for Stewardship, Brad Crabtree

Part V: Discovering the Spiritual Dimension of Business
Relieving Spiritual Poverty in our Corporations; Barbara Shipka
Spirituality as an Organizing Principle; Diana Whitney
Wisdom Leadership: Leading from the SELF; S. K. Chakraborty
A Shift in Consciousness: Implications for Business; Peter Russell

Part VI: Working with the Civil Society
Taking Responsibility Collectively; Carol Frenier
Choosing a Win-Win World; Hazel Henderson

Willis Harman was president of the Institute of Noetic Sciences and a founding board member of the World Business Academy. He was also emeritus professor of engineering at Stanford University.


Maya Porter has been a freelance editor since 1987 with a wide range of clients. She was the editor of Perspectives on Business and Global Change, the journal of the World Business Academy, from 1994 to 2002, and co-edited the book The New Business of Business with Willis Harman in 1997. She now specializes in articles, books, and grant proposals for university professors in the field of social work.

Preiswert lesen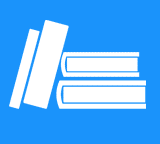 Kunden, die diesen Artikel gekauft haben, kauften auch
Kundenbewertungen zu

Willis Harman, Maya…

"

New Business of Business: Taking Responsibility for a Posit…

"
Diese Artikel könnten Sie auch interessieren
Kontakt
+49 (0)40
4223 6096
Wir helfen Ihnen gerne:
Mo. - Fr. 8.00 - 20.00 Uhr
Sa.: 10.00 - 18.00 Uhr

(Kostenpflichtige
Rufnummer -
Kosten abhängig
von Ihrem Anbieter)
Chat
Zuletzt angesehene Artikel