Routes
Travel and Translation in the Late Twentieth Century. 40h…
Sofort lieferbar
Buch
€ 29,99

*
inkl. MwSt.
Produktdetails
Titel: Routes
Autor/en: James Clifford

ISBN: 0674779614
EAN: 9780674779617

Travel and Translation in the Late Twentieth Century.
40halftones.
Sprache: Englisch.

Harvard University Press
kartoniert
In this collage of essays, meditations, poems, and travel reports, Clifford takes travel and its difficult companion, translation, as openings into a complex modernity. Ranging from Highland New Guinea to northern California, from Vancouver to London, he probes current approaches to interpretation and display of non-Western arts and cultures. 40 halftones.


Prologue: In Medias Res TRAVELS Traveling Cultures A Ghost among Melanesians Spatial Practices: Fieldwork, Travel, and the Disciplining of Anthropology CONTACTS Four Northwest Coast Museums: Travel Reflections Paradise Museums as Contact Zones Palenque Log FUTURES Year of the Ram: Honolulu, February 2, 1991 Diasporas Immigrant Fort Ross Meditation Notes References Sources Acknowledgments Index

James Clifford is Professor, Board of Studies in the History of Consciousness, University of California, Santa Cruz.

[An] interesting situation can occur, suggests cultural anthropologist James Clifford, when the issue is not who should have custody of the objects [in museums] but rather what they mean. As he explores the subject in the essays collected in Routes, he compels the reader to look at these matters in a totally new way...As Clifford puts it, the museum [has] had to become 'a contact zone,' in which the collection would 'become part of an ongoing historical, political, moral relationship' between the culture that produced the objects and the members of another culture who would come to view them. The idea of a 'contact zone' relationship becomes even more startling when the objects are not in a museum, but are located at a cultural site...[G]uided by Clifford's view of museums and cultural and historical sites, the observant tourist will never be able to see them in the same way again. -- Michael Kenney Boston Globe The path Clifford clears for himself is amply justified; his scholarship is always careful, his questions honest and probing, his use of the first person discreet. One could not ask for a better informed, more intelligent or probing advance guard. Routes is a beautifully produced book with plentiful illustrations, an intelligent index, and almost no misprints. -- Peter Hulme New Formations It is a measure of Clifford's nonchalant erudition that Routes gives rise to so many diverse ideas. -- Mark Abley Times Literary Supplement As his use of essay form might suggest, Clifford tends to be a scout or advance guard, a surveyor of terrain, a reporter of difficulties ahead, a clearer of ground; not himself a colonist or settler...Very much a cultural theorist for our times, Clifford's emphasis is on conceptual repertory that can be used in ways dialogic, contingent, and tactical...As Routes leaves us to think through the questions posed in its pages, Clifford will already be opening up new paths, formulating new terminologies, asking new questions...Ultimately, however, the path Clifford clears for himself is amply justified: his scholarship is always careful, his questions honest and probing, his use of the first person discreet. One could not ask for a better informed, more intelligent or probing advance guard. Routes is a beautifully produced book with plentiful illustrations [and] an intelligent index. -- Peter Hulme New Formations: A Journal of Culture/Theory/Politics Whether discussing immigrants, diasporas, or museums, Clifford looks at the intercultural border as a place of encounter, collision, and communication between groups. This is a scholarly yet accessible work that asks us to rethink the cultural dimensions of human existence. Booklist A noted anthropologist examines the complexities of human interaction across cultures and continents in a...revelatory collection of essays. 'How do groups negotiate themselves in external relationships, and how is a culture also a site of travel for others?' These are two of the broad questions raised by Clifford in pursuit of his admonition that 'new representational strategies are needed, and are, under pressure, emerging.' Thus does Clifford discuss diasporic and migratory peoples, unexplored Western influences on indigenous peoples, and the effects of new communication technologies on the global movement of people...[A] fresh and well-documented perspective on human global movement. Kirkus Reviews

Gedruckte Welten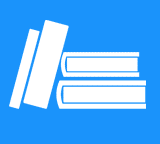 Kunden, die diesen Artikel gekauft haben, kauften auch
Kundenbewertungen zu James Clifford "Routes"
Diese Artikel könnten Sie auch interessieren
Kontakt
+49 (0)40
4223 6096
Wir helfen Ihnen gerne:
Mo. - Fr. 8.00 - 20.00 Uhr
Sa.: 10.00 - 18.00 Uhr

(Kostenpflichtige
Rufnummer -
Kosten abhängig
von Ihrem Anbieter)
Chat
Zuletzt angesehene Artikel
Entdecken Sie mehr