Shifting Borders: Rhetoric, Immigration and Prop 187
New. Sprache: Englisch.
Lieferbar innerhalb von zwei Wochen
Jetzt
€ 25,49

*
inkl. MwSt.
Bisher: € 26,99
Produktdetails
Titel: Shifting Borders: Rhetoric, Immigration and Prop 187
Autor/en: Kent Ono

ISBN: 1566399173
EAN: 9781566399173

New.
Sprache: Englisch.

TEMPLE UNIV PR
Januar 2002 - kartoniert - 256 Seiten
"Like articles representing the positions of proponents of the measure, those representing opponents construct the nation as potentially in danger as a result of undocumented immigration."
How do we learn to recognize the damning effects of good rhetorical intentions? And where will we find arguments which escape this trap that permeates the liberal social policy world? Shifting Borders uses an evaluation of the debate over California Proposition 187 to demonstrate how this quandary is best understood by close interrogation of mainstream reports and debates and by bringing to the fore voices that are often left out of mediated discussions.
It is these voices outside the mainstream, so called "outlaw" discourses, that hold the best possibilities for real social change. To illustrate their claim, the authors present dominant and outlaw discourses around Proposition 187, from television reports, internet chat sites, and religious discourse to coverage of the Los Angeles Times. Their critique ably demonstrates how difficult it is to maintain a position outside the mainstream, but also how important it is for the press, citizens, and scholars to actively search out such voices. The findings are organized through a model that provides an innovative method for understanding events and arguments through their rhetorical and communicative construction. In a world where the mediated word defines so much of what we know, Shifting Borders provides a lucid introduction to analyzing the spoken and written word that constitutes political debate in contemporary U.S. culture. In doing so, it makes an important contribution to any future development of progressive political strategy.

Acknowledgments 1. Introduction 2. The Proliferation of Enemies to the National Body 3. Pro-187 California Nativism in the Los Angeles Times 4. Opposition and Complicity in the Los Angeles Times 5. Complicity and Resistance in Vernacular Discourse 6. Outlaw Vernacular Discourse: Thinking Otherwise 7. Conclusion Appendix: Excerpts from the Proposition 187 Ballot Notes References Index

"This is a subtle, incisive, and provocative analysis of the complex political rhetoric undergirding the debate over immigration and citizenship in contemporary American society. The book's strength lies in its sharp analysis of the constant tension and struggle between those intent on perpetuating social hierarchies based on narrow conceptions of American citizenship and those struggling to dismantle such systems of categorization in their quest to create a more democratic society. In the aftermath of September 11, Ono and Sloop's thoughtful treatment should provoke sober reconsideration of some of the most pressing social and political issues of our time." --David G. Gutierrez, University of California, San Diego "Shifting Borders offers a comprehensive reading of the Proposition 187 controversy. It employs an alternative way of thinking about this [issue], and reminds us to think about race relations in the new century. The contextualizing is particularly well done. It is as if Ono and Sloop stand on a firetower and see the fire in the distance that is coming our way." --Thomas Nakayama, Hugh Downs School of Human Communication, Arizona State University "The authors contend that studying Proposition 187 allows them to look for connections between and explanations about migration, xenophobia, citizenship, nativism, social borders, and even international relationships. It is their opinion that Proposition 187 'shatters the cultural assumption that the United States is a 'post-racist' society.' Ono and Sloop have produced a well-written and scholarly work that is thoroughly documented with extensive notes and references." --Choice "Shifting Borders provides readers with both a comprehensive reading of the complex logics shaping the Proposition 187 controversy and a useful framework for deconstructing the spectrum of logics at work throughout public life." --Rhetoric and Public Affairs, Review Essay, Summer 2004

Preiswert lesen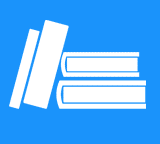 Kunden, die diesen Artikel gekauft haben, kauften auch
Kundenbewertungen zu Kent Ono "Shifting Borders: Rhetoric, Immigration and Prop 187"
Diese Artikel könnten Sie auch interessieren
Kontakt
+49 (0)40
4223 6096
Wir helfen Ihnen gerne:
Mo. - Fr. 8.00 - 20.00 Uhr
Sa.: 10.00 - 18.00 Uhr

(Kostenpflichtige
Rufnummer -
Kosten abhängig
von Ihrem Anbieter)
Chat
Zuletzt angesehene Artikel