Shoemaker by Levy: The Man Who Made an Impact
Revised. Sprache: Englisch.
Lieferbar innerhalb von zwei Wochen
Taschenbuch
€ 38,99

*
inkl. MwSt.
Produktdetails
Titel: Shoemaker by Levy: The Man Who Made an Impact
Autor/en: David H. Levy

ISBN: 0691113254
EAN: 9780691113258

Revised.
Sprache: Englisch.

PRINCETON UNIV PR
November 2002 - kartoniert - 320 Seiten
"A match made in the heavens. David Levy, the 'patron saint' of comet hunters, is uniquely qualified to write this definitive biography of Eugene Shoemaker, the renegade geologist who first figured out that Earth moves within a shooting gallery of asteroids and comets that intermittently plunge into Earth's surface and wreak global catastrophe upon this delicate assortment of molecules we call life."--Neil deGrasse Tyson, Director, Hayden Planetarium, Rose Center for Earth & Space"Rarely can there have been a scientist held both in as much respect and in as much affection as Gene Shoemaker. And rarely can there have been a scientific story as inspirational as Gene's lonely and patient telescope search for comets and asteroids with his wife, Carolyn, and their friend David Levy. It was a fitting culmination to the Shoemaker legend when they discovered the spectacular train of comet fragments which crashed into Jupiter in 1994. No one is better suited to tell the story of Gene and Carolyn than David Levy, in this remarkable book."--Walter Alvarez, author of "T. rex and the Crater of Doom" (Princeton)"Eugene Shoemaker was one of the leading planetary scientists since the field began half a century ago, and his life, which was fascinating indeed, should long be a topic of interest in the intellectual history of the twentieth century. As Shoemaker's collaborator in the discovery of the comet Shoemaker-Levy 9, David Levy is the preeminently qualified individual to write his biography. He has accomplished the task splendidly. This biography is comprehensive, balanced between personal vignettes and scientific work, well written, fun to read, and authoritative."--Clark R. Chapman, Institute Scientist, Southwest Research Institute"One of this century's greatest scientists, Eugene Shoemaker practically invented the field of astrogeology, performing cutting edge research on terrestrial impact cratering right up to his untimely death. Only David Levy could h

Preface ix Acknowledgments xv Chapter 1: Of Bonding and Discovery: 1993 3 Chapter 2: Of Family and Ex: 1925-1948 14 Chapter 3: Over the Sea, Over the Sea: 1948 27 Chapter 4: Springtime, Carolyn, and the Colorado Plateau: 1948-1952 30 Chapter 5: A Revolution in Earth 44 Chapter 6: Impact! 58 Chapter 7: A Shun in the Dark: 1953-1960 69 Chapter 8: A Dream Ends, A Dream Begins: 1960-1963 81 Chapter 9: Just Passing By on My Way to the Moon: 1964-1965 92 Chapter 10: Surveyor's Golden Years: 1966-1968 101 Chapter 11: One Giant Leap: 1968-1969 113 Chapter 12: Sail Along, Silvery Moon: 1969-1970 126 Chapter 13: Chairman Gene: 1969-1972 138 Chapter 14: Shoot-out at the Moenkopi Corral: 1970-1972 151 Chapter 15: The Little Prince Revisited: 1972-1979 160 Chapter 16: A Ship Sails: 1977-1989 175 Chapter 17: Cornets and Carlyn: 1980-1995 184 Chapter 18: A Rock-Knocking Geologist: 1984-1995 197 Chapter 19: Springtime on Jupiter: 1993 213 Chapter 20: Yes, Virginia, Comets Do Hit Planets: 1994 225 Chapter 21: New Challenges: 1995-1997 241 Chapter 22: Dr. Shoemaker, I Presume: 1997 251 Epilogue 262 Notes 269 Selected Bibliography 285 Index 297

David H. Levy has discovered twenty-one comets, eight of them using his own backyard telescope. Science Editor for "Parade" magazine, he also writes the monthly "Star Trails" column in Sky and Telescope. Levy is the author of many books relating to astronomy, from beginners' observing guides to such recent popular accounts as "Comets: Creators and Destroyers". He has written two other scientific biographies: "The Man Who Sold the Milky Way: A Biography of Bart Bok" and "Clyde Tombaugh: Discoverer of Planet Pluto". Levy's awards include an Emmy for his role in writing the 1997 Discovery Channel documentary "Three Minutes to Impact".

"A warm profile of an unpretentious, significant scientist... Levy's account notes the ... comet/asteroid hunting conducted by Shoemaker and his wife, Carolyn, and he accents that with personal anecdotes from his own friendship and work with the couple."--Booklist "Fellow comet hunter Levy ... pens an affectionate portrait of his gifted if mercurial friend... Readers will appreciate, in addition to its welcome memoir of Shoemaker, the book's overview of the development of planetary geology during the last half-century."--Publishers Weekly "Levy's book should appeal to a wide range of readers, including not only scientists but also those seeking the personalities behind astronomy in the late 20th century."--Jay M. Pasachoff, Astronomy "David Levy's book has three main themes--biography, geology, and astronomy--neatly intertwined in a triple helix ... Thanks to one of the most remarkable events in the entire history of astronomy, the names Shoemaker and Levy are now inextricably linked."--Arthur C. Clarke, Times Higher Education Supplement "Levy writes well, and his pacey style keeps his personal story bubbling along superbly. The book is everything a 'good read' should be."--David W. Hughes, Nature "David Levy ... tells the story of Shoemaker's scientific odyssey with wit and panache."--Marcus Chown, New Scientist "This book is a wonderful read; it is very hard to put down once you start to flick through the pages, and it often brings a smile to your face... The author covers so much of Shoemaker's life that the reader is taken through the most exciting periods in the history of planetary science, so not only do you get a biography of an inspirational man, but you get an inside view of the development of astrogeology from its creation to the present day... Well written, fun, and a marvellous story of a man who made an impact on a subject that no other person is ever likely to be able to repeat."--Sarah Dunkin, The Observatory "This is a book for anyone interested in modern planetary sciences, in the progression and expansion of classical geology into, literally, other worlds... Gene's brilliance, energy, wit, and his science show through in every chapter."--Susan W. Kieffer, Physics Today "[Levy] skillfully describes Shoemaker?s work and sharply delineates his strong personality."--Scientific American

Preiswert lesen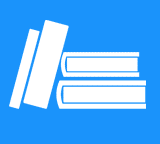 Kunden, die diesen Artikel gekauft haben, kauften auch
Kundenbewertungen zu David H. Levy "Shoemaker by Levy: The Man Who Made an Impact"
Diese Artikel könnten Sie auch interessieren
Kontakt
+49 (0)40
4223 6096
Wir helfen Ihnen gerne:
Mo. - Fr. 8.00 - 20.00 Uhr
Sa.: 10.00 - 18.00 Uhr

(Kostenpflichtige
Rufnummer -
Kosten abhängig
von Ihrem Anbieter)
Chat
Zuletzt angesehene Artikel