The Smart Growth Manual
New Urbanism in American Communities. 200 colour illustra…
Lieferbar innerhalb von zwei Wochen
Taschenbuch
€ 26,49

*
inkl. MwSt.
Dieses
Taschenbuch
ist auch verfügbar als:
Produktdetails
Titel: The Smart Growth Manual
Autor/en: Andres Duany, Jeff Speck, Mike Lydon

ISBN: 0071376755
EAN: 9780071376754

New Urbanism in American Communities.
200 colour illustrations, references, index.
Sprache: Englisch.

McGraw-Hill Education - Europe
15. Oktober 2009 - kartoniert - 240 Seiten
In The Smart Growth Manual, two leading city planners provide a thorough answer. From the expanse of the metropolis to the detail of the window box, they address the pressing challenges of urban development with easy-to-follow advice and broad array of best practices. With their landmark book Suburban Nation, Andres Duany and Jeff Speck "set forth more clearly than anyone has done in our time the elements of good town planning" (The New Yorker). With this long-awaited companion volume, the authors have organized the latest contributions of new urbanism, green design, and healthy communities into a comprehensive handbook, fully illustrated with the built work of the nation's leading practitioners. "The Smart Growth Manual is an indispensable guide to city planning. This kind of progressive development is the only way to fully restore our economic strength and create new jobs, new industries, and a renewed ability to compete in the first rank of world economies." -- Gavin Newsom, Mayor of San Francisco "Authors Andres Duany, Jeff Speck, and Mike Lydon have created The Smart Growth Manual, a resource which not only explains the overarching ideals of smart growth, but a manual that takes the time to show smart growth principles at each geographic scale (region, neighborhood, street, building). I highly recommend [it] as a part of any community participant's or urban planner's desktop references." -- LocalPlan.orgPlanetizen Top 10 Books - 2010
On the ninth annual list of the ten best books in urban planning, design and development:
"The goal of The Smart Growth Manual is clear from page 1: to create a guidebook for smart growth following the pattern of the Charter for New Urbanism. Duany, Speck and Lydon have achieved that in spades (the Charter is included in the appendix, in case we missed the connection). It even clears up some of the architectural arguments that attach themselves to New Urbanists, such as this segment of Section 14.1, Regional Design; 'While new buildings should not be compelled to mimic their historic predecessors, designers should pay attention to local practices regarding materials and colors, roof pitches, eave lengths, window-to-wall ratios, and the socially significant relationship of buildings to their site and the street; these have usually evolved in intelligent response to local conditions.' In addition to making the old 'traditional vs. modern' argument irrelevant, Duany, Speck and Lydon have truly managed to boil down the best parts of current practices into a highly readable, portable book."

Introduction; Part 1: The Region; Chapter 1. Regional Principles; Chapter 2. The Regional Plan; Chapter 3. Regional Transportation; Part 2: The Neighborhood; Chapter 4. Natural Context;Chapter 5. -Neighborhood Components; Chapter 6. Neighborhood Structure; Part 3: The Street; Chapter 7. Thoroughfare Network; Chapter 8. Thoroughfare Design; Chapter 9. Public Streetscape; Chapter 10. Private Streetscape; Chapter 11. Parking; Part 4: The Building; Chapter 12. Building Types; Chapter 13. Green Construction; Chapter 14. Architectural Design; Appendix: Useful Statements, Smart Growth Directory, Acknowledgments, Image Credits;Index

Andres Duany (Miami, FL), a principal of Duany Plater-Zyberk, is an architect, planner, and founder of the Congress for New Urbanism.

"Charter of the New Urbanism: "Every New Urbanist should have a copy of the Charter book. The Charter book is the most complete and comprehensive statement of the New Urbanism movement." - New Urban News "an important work that defines the tenets of New Urbanism" - Architectural Record Suburban Nation: "put flesh on the bones of the New Urbanism movement and given much needed impetus to the promise it holds for America" - Richard Moe, National Trust for Historic Preservation "an essential text for our time" - Robert Stern, Dean, Yale School of Architecture

Preiswert lesen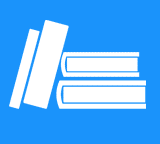 Kunden, die diesen Artikel gekauft haben, kauften auch
Kundenbewertungen zu

Andres Duany, Jeff …

"The Smart Growth Manual"
Diese Artikel könnten Sie auch interessieren
Kontakt
+49 (0)40
4223 6096
Wir helfen Ihnen gerne:
Mo. - Fr. 8.00 - 20.00 Uhr
Sa.: 10.00 - 18.00 Uhr

(Kostenpflichtige
Rufnummer -
Kosten abhängig
von Ihrem Anbieter)
Chat
Zuletzt angesehene Artikel