St. Louis: The Evolution of an American Urban Landscape
Sprache: Englisch.
Vorbestellbar
Taschenbuch
€ 37,49

*
inkl. MwSt.
Produktdetails
Titel: St. Louis: The Evolution of an American Urban Landscape
Autor/en: Eric Sandweiss

ISBN: 156639886X
EAN: 9781566398862

Sprache: Englisch.

TEMPLE UNIV PR
August 2001 - kartoniert - 282 Seiten
St. Louis's story stands for the story of all those cities whose ambitions and civic self-image, forged from the growth of the mercantile and industrial eras, have been dramatically altered over time. More dramatically, perhaps, than most -- but in a manner shared by all -- St. Louis's changing economic base, shifting population and altered landscape have forced scholars, policymakers, and residents alike to acknowledge the transiency of what once seemed inexorable metropolitan trends: concentration, growth, accumulated wealth, and generally improved well-being.In this book, Eric Sandweiss scrutinizes the everyday landscape -- streets, houses, neighborhoods and public buildings -- as it evolved in a classic American city. Bringing to life the spaces that most of us pass without noticing, he reveals how the processes of dividing, trading, improving, and dwelling upon land are acts that reflect and shape social relations. From its origins as a French colonial settlement in the eighteenth century to the present day, St. Louis offers a story not just about how our past is diagramed in brick and asphalt, but also about the American city's continuing viability as a place where the balance of individual rights and collective responsibilities can be debated, demonstrated and adjusted for generations to come.

List of Illustrations Acknowledgments 1. Introduction: Fenced-off Corners, Wider Settings, and the New American Landscape Part I: Laying the Groundwork 2. Lines on the Land: The Lingering Imprint of Colonial St. Louis 3. "The Inhabitants of St. Louis" and Their Land: Redefining Urban Order in Antebellum St. Louis Part II: Building the Fenced-Off Corners 4. Producers: The Evolution of the Private City-Building Process 5. Consumers: Everyday Space in Four Neighborhoods 6. Regulators: Public Improvements in the Urban Landscape Part III: Conceiving the Wider Setting 7. The Evolution of Civic Improvement and City Planning Ideals from 1890 to 1950 8. Epilogue: Rethinking the Contours of Community in the Declining City, 1950 to the Present Notes Index

" Eric Sandweiss's book makes fascinating reading--not only for someone with a love of St. Louis history, but for anyone interested in thinking about the effect of past decisions upon the current state of American cities." --Vince Schoemehl, former Mayor of St. Louis " Sandweiss deftly shows his readers how and why 'form' followed a wide range of functions--economic, political, and social--in St. Louis. [The book] offers a rich and satisfactory account of how city neighborhoods, and especially working-class neighborhoods, were built in the nineteenth century and what happened to them in the twentieth. Sandweiss makes a vital and original contribution to the history of the built environment and does so with unusual acuity, wit, and sympathy." --Elizabeth Blackmar, Professor of History, Columbia University " In this superbly researched and carefully argued study, Eric Sandweiss presents the hidden history of spatial separation and social inequality in cities like St. Louis. Sandweiss shows how seemingly small decisions about ordinary aspects of urban life--like the placement of porches in the front or the back of buildings and the purchase of pavement from private or public funds--activate enduring and seeming irresolvable tensions in urban life. By showing how an unending capacity for change in urban areas frustrates abstract invocations of the common good as articulated by urban planners, Sandweiss directs our attention to more modest--but also more practical--plans for resolving conflicts between the interests of the 'fenced-off corners' of our cities and the needs of the 'wider setting.'" --George Lipsitz, author of A Life in the Struggle: Ivory Perry and the Culture of Opposition (Temple) and Sidewalks of St. Louis " Sandweiss engages with an impressive range of sources to tell this story of people's lived experiences and urban imaginations...St. Louis demonstrates how we can think deeply about the spatial dimensions of city life and urban development." --Urban History

Preiswert lesen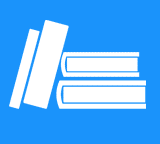 Kunden, die diesen Artikel gekauft haben, kauften auch
Kundenbewertungen zu Eric Sandweiss "St. Louis: The Evolution of an American Urban Landscape"
Diese Artikel könnten Sie auch interessieren
Kontakt
+49 (0)40
4223 6096
Wir helfen Ihnen gerne:
Mo. - Fr. 8.00 - 20.00 Uhr
Sa.: 10.00 - 18.00 Uhr

(Kostenpflichtige
Rufnummer -
Kosten abhängig
von Ihrem Anbieter)
Chat
Zuletzt angesehene Artikel
Entdecken Sie mehr