Sviatoslav Richter: Notebooks and Conversations
Sprache: Englisch.
Lieferbar innerhalb von zwei Wochen
Taschenbuch
€ 40,99

*
inkl. MwSt.
Produktdetails
Titel: Sviatoslav Richter: Notebooks and Conversations
Autor/en: Bruno Monsaingeon

ISBN: 0691095493
EAN: 9780691095493

Sprache: Englisch.

Übersetzt von Stewart Spencer
PRINCETON UNIV PR
September 2002 - kartoniert - 464 Seiten
"In these pages, we hear only Richter's distinctive voice, unpretentious, ironic, at times defensive, humorous, convincingly sincere, as brutally candid about his foibles, his performances, and his preferences as about the strengths and failings of his colleagues. A man of determined privacy who shunned interviews, he reveals himself almost inadvertently in his recollections. This book is indispensable to anyone interested in a magisterial artist like Richter. For the music lover and record collector, the appendices are extremely valuable."--Beth Archer Brombert, author of "Eduard Manet: Rebel in a Frock Coat"

Introduction ix Ritcher in his own words Prolegomenon 3 1. Childhood 7 2. Odessa in the Thirties 16 3. Heinrich Neuhaus 25 4. The War Years 41 5. On Prokofiev 67 6. A Dark Chapter 90 7. Foreign Tours 95 8. Silhouettes 115 9. The Mirror 138 Notebooks: On Music 167 Appendices A Don Juan of Music, or Richter in Figures 379 Highlights of Richter's Career 407 Index 414

Bruno Monsaingeon, a writer and filmmaker living in Paris, has made documentary films about Glenn Gould, Yehudi Menuhin, Dietrich Fischer-Dieskau, David Oistrakh, and Viktoria Postnikova. His film on Richter was released, to high acclaim, in both France and the United States. He is the author of "Mademoiselle", a book of conversations with Nadia Boulanger.

"This is a fascinating glimpse of the musical world through the eyes of one of its major practitioners."--Library Journal "Richter himself spends 200 of these pages putting us straight as regards his recordings ... The table of his repetoire in these Notebooks and Conversations shows he was always a subtle, inquisitive artist, who played for his own developing pleasure, not to feed the public with exactly what it gaped for ..."--Eric Griffiths, The Evening Standard "This is as close, in a human and enlightening way, as the likes of thee and me are likely to get to truly towering creative (and interpretive) genius."--Michael Wolff, New York Observer "In allowing Richter's own words to take precedence over anecdotes or analysis, a clear view of Richter's musical life emerges ... Richter develops from a mischievous-looking young man to the chiseled, inscrutable icon of his later years."--The Economist "Music lovers should be grateful, for along with [Richter's] comments on music and musicians, it displays the foibles, opinions, skills, joys, and sorrows of the publicly reticent keyboard titan. Lavishly illustrated with photographs, it should enlighten and delight lovers of the piano and the pianist."--Booklist "This book is almost impossible to put down ... Its target is anyone who wishes to sit at the foot of the Richter legend..."--Andrew Clark, Financial Times "Here is one of the great pianists of the 20th century, who was justly welcomed with adulation any time he appeared, who never once, in dozens of recordings, seemed to doubt what he was doing or what the music was saying."--Edward Rothstein, New York Times Book Review "Few in the 20th century loomed so tall artistically but lived more eccentrically than the late Russian pianist Sviatoslav Richter... Was there ever a more singular musician?... In what initially appears to be a mere appendix of the book, there is the most insightful, engaging part of all: excerpts from Richter's personal notebooks... This is the heart of music-making and an artistic life. To understand [Richter] is to better understand all of those individualists of the keyboard."--David Patrick Stearns, The Philadelphia Inquirer "[In this well-made book] ... Richter appears part monk, part showman, part unworldly, part shrewd... Richter?s notebooks, reproduced in the second half of the book, slag off, with gusto, other musicians, recordings, conductors, and, to be fair, himself."--Richard Coles, Times Literary Supplement "Enlivened throughout by Richter's intelligence and his eccentric humor, particularly in the last section, a diary where he has made notes on the music he is listening to... Characteristically, his sternest criticisms are reserved for his own recordings."--The New Yorker "Quintessential Richter ... highly cultivated, perceptive but caustic, particularly about what he perceived as superficiality and egotism... Determination, sincerity, strength in abundance. Everything about Richter seemed outsized."--Michael Kimmelman, The New York Review of Books "This book is almost impossible to put down... The strength of Richter?s personality, his obstinacy, and his candour, leap from every page."--Andrew Clark, Financial Times The book will ... be of interest to anyone interested in Richter's ideas and personality."--Paul Orgel, Notes "The reader is presented with an intimate portrait... Monsaingeon has put together a volume that gives the reader a close-up look at an internationally known musician recognized as one of the most important pianists in the last half of the 20th century."--Choice

Preiswert lesen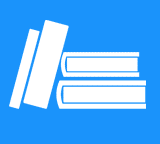 Kunden, die diesen Artikel gekauft haben, kauften auch
Kundenbewertungen zu Bruno Monsaingeon "Sviatoslav Richter: Notebooks and Conversations"
Diese Artikel könnten Sie auch interessieren
Kontakt
+49 (0)40
4223 6096
Wir helfen Ihnen gerne:
Mo. - Fr. 8.00 - 20.00 Uhr
Sa.: 10.00 - 18.00 Uhr

(Kostenpflichtige
Rufnummer -
Kosten abhängig
von Ihrem Anbieter)
Chat
Zuletzt angesehene Artikel