Teacher Smart!
125 Tested Techniques for Classroom Management & Control. …
Lieferbar innerhalb von 2 bis 3 Werktagen
Taschenbuch
€ 28,49

*
inkl. MwSt.
Produktdetails
Titel: Teacher Smart!
Autor/en: George Watson

ISBN: 0876289138
EAN: 9780876289136

125 Tested Techniques for Classroom Management & Control.
6:B&W 8. 25 x 11 in or 280 x 210 mm Perfect Bound on White w/Gloss Lam.
Sprache: Englisch.

John Wiley & Sons, Inc.
22. Mai 1996 - kartoniert - 256 Seiten
This unique hands-on resource gives new and experienced teachers at all levels 125 proven management techniques and 64 reproducibles for meeting the day-to-day challenges encountered in the classroom and school environments. For easy use, all of these tested materials are presented in a simple problem/solution format, printed in a big 8-1/4" x 11" size ready for photocopying, and organized into seven sections focusing on seven different areas of concern:

Behavior Control. Section 1 provides 40 techniques and reproducibles to help you deal with problems most teachers see daily. For example, Dueling Pens is a method to quickly stop a squabble in the classroom, and Bring in Mom is an effective way to deal with a disruptive child who resists all other efforts aimed at correcting his or her actions.
Reinforcement & Reward Systems. Section 2 offers 19 techniques and reproducibles using positive reinforcement to produce results.
Percent Ticket, for example, is a no-cost way to help all students in grades 4-12 improve and increase their daily classwork.
On Task Behavior. In Section 3, you'll find 41 innovative techniques and reproducibles to help students stay on task. One of these, The Stick Jar, keeps students on their toes because they never know when their name will be drawn from the jar! Another, Vocabulary Chains, is a novel way to heighten students' interest in learning the words and language of any subject.
Neat & Fun Things to Do in School. Section 4 provides 34 techniques and reproducible tools to inject some old-fashioned fun into the classroom. The Great Impromptu Speech, for example, requires little if any preparation, lasts a whole period, and keeps evenstudents with difficult behavior problems alert and learning.
Communication & Professional Ideas: Section 5 gives you 19 techniques and ready-to-copy forms to promote positive interaction with other staff, including a really neat teacher stress-reducer called The Colorful

1: Behavior Control.Self--Removing Behavior Problems.Parameters with Power.Dueling Pens.Cooperative Behavior Monitor Notice.It's a No Hat, No Gum and No Candy Environment.The Classic Five--Minute Washroom Control Technique.A Video for Mom and Dad.Getting a Handle on a Line.The Hall Pass.A Solution to the Chronic Attention--Seeker Problem.The Two--Week Notice Idea.Bring in Mom.Quick Response Forms-- One and Two.Check Mark to Progress.Interim Report Ideas.In--Class Study Periods.Out--of--the--Room Control Board.The Assignment Tracking Chart.Contracts.Speak Softly Because You Can't Carry a Stick Anymore.Focus Point of Order and Q.Geometry Set Control.Have a Note Paper Supply.The In--Class Auction.Help for the Distracted Student. 2: Reinforcement and Reward Systems. Percent Tickets.Special Privileges Pass Card.Freebie Day.No--Cost or Low--cost Rewards for Students.Good Guy, Good Girl and Congratulations Awards.The Reading Ticket Program.The "Gotcha" Program.The Ice Cream Reading Idea.Particibucks.3: On--Task Behavior. The Stick Jar.Grade Standing Chart.Prorating a Test.Guidelines and Judging Form for School Oratory Competitions.The Best Bibliography Form in the Business.The Desk Island System.Phone the Teacher.The Great Race around the Room.The Score Chart.Frame of Reference Chart.Test--Type Questions.Notice--of--Materials--Received Sheet.Stagger Due Dates for Assignments.Alphabet Porridge.Class Homework Book.Gimme a Shoe for a Pen.The Red Line.The Video Sheet.Vocabulary Chains.Critical Analysis Sheet.The Research Paper.Hypothesis Boxes.The Primary Pail Organizer.The Classroom Routine.The Organizer Scrapbook.The Back--to--Back Essay Review Idea.The Great Letter Tool. 4: Neat and Fun Things to Do in School. The Community Service P.R. and Gold Card Program.The Great Impromptu Speech Idea.How to Play the Stock Market in the Classroom.The Library Auction.A "Meet the Teacher Night" Learning Experience.Missions Possible.The End--of--the--Year Book.Class Name Puzzle.The Food Ingredients Game (FIG).The Book Exchange Token Program.The "Welcome Back" Booklet.Before--School Happy Gram.Las Vegas Math.The Rotating "Teacher's Pet" System.Read a Tub Tub.Arguments.How to Get Pen Pals in a Foreign Country.The Budget Game.The After--Assignment Enjoyment Booklet.Splat! Punctuation System.It's a Pet of an Idea.Cool Spelling.How to Play "Boom Bah" in the Classroom.The Care Helper Program.The Energetic Three--Chaired Data Review Game.The Up, Down and Sideways Puzzle.Subject Bingo.5: Communication and Professional Ideas. Survival and Success Guidelines for Parent--Teacher Conferences.The Substitute Teacher's Handbook.The Principal--Teacher Communication Tool.The Text Monitor Sheet.Obvious Teaching Strategies and Things You Should Already Know.The Three Basic Forms You Need.The Substitute's Bag of Tricks.The Colorful Generic Lesson Plan File.Awards Night Nomination Form.Myths of the Teaching Profession.Guardian Angel Week/Month. 6: Self--esteem. The Bumper Sticker P.R. Tool."Student of the Week" and Self--esteem.The Special Student Report Form.Clever Kid Quality Questions.The Progress Roll.The Postcard P.R. Idea.Children of Worth.The Excellent Student Recognition Award/The Ethnic Diversity Candle.Picture This.7: Teacher and Student Protection Ideas. Teachers' Stress--Reduction Survival Guidelines.Late Assignment Information Sheet.The Protective Volunteer Idea.The Incomplete Math Technique.Placebo Note Idea.Test Security Systems.Behavior Record Sheet.Guidelines for Avoidance of False Accusations of Sexual or Physical Abuse.Student Signal Chart.Gibraltar Password.The Easy Back--Up Note System.Refusal Protection.Answer No--Change Guidelines.Confrontation, Incident, Altercation Survival Guidelines.The "Picking Teams" System.Last--Minute Bright and Really Bright Ideas.

George Watson (B.A., University of Saskatchewan, Saskatoon, Saskatchewan, Canada) has taught almost every subject in the elementary and junior high school curriculums during his 22 years of teaching. He currently teaches grades 8 and 9 and special education at Alexander Junior High School in the North Battleford (Saskatchewan) Public School Division and also conducts in--service programs.

Preiswert lesen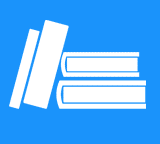 Kunden, die diesen Artikel gekauft haben, kauften auch
Kundenbewertungen zu George Watson "Teacher Smart!"
Diese Artikel könnten Sie auch interessieren
Kontakt
+49 (0)40
4223 6096
Wir helfen Ihnen gerne:
Mo. - Fr. 8.00 - 20.00 Uhr
Sa.: 10.00 - 18.00 Uhr

(Kostenpflichtige
Rufnummer -
Kosten abhängig
von Ihrem Anbieter)
Chat
Zuletzt angesehene Artikel