Whole Child, Whole School
Applying Theory to Practice in a Community School.
Versand in 3 Tagen
Taschenbuch
€ 51,49

*
inkl. MwSt.
Dieser Artikel ist auch verfügbar als:
Produktdetails
Titel: Whole Child, Whole School
Autor/en: Eileen Santiago, Joanne Ferrara, Jane Quinn

ISBN: 1610486072
EAN: 9781610486071

Applying Theory to Practice in a Community School.
Paperback.
Sprache: Englisch.

R&L Education
23. Oktober 2012 - kartoniert - 162 Seiten
This book provides a unique examination on the ways in which educating the whole child in the community school serves to ameliorate the conditions of poverty and obstacles to learning faced by students. Using a case study approach the book will highlight the successful journey of one school that transformed itself into a community school. Given the rise in poverty nation-wide and the unprecedented economic crisis, many school districts are looking for innovative ways to garner resources for their schools. The strategies outlined in this book will provide suggestions for using the resources of community partnerships as a framework for school renewal and improvement in student achievement. The authors share their first hand experiences building a community school from the ground up, as well as providing the national perspective on community schools. Given the power of the community school, this book concludes with a "call to action" for the dissemination of this model and its embrace of whole child education

Foreword: Dr. Pedro Noguera
Chapter 1: Addressing the Needs of Children Lost in Our Public Schools by Embracing the Whole Child
Chapter 2: The Core of Professional Competencies and Knowledge Essential to the Effective Implementation of a Community School
Chapter 3: Teaching, Learning and Professional Development in the Community School
Chapter 4: Community Schools As a Results Oriented Strategy
Chapter 5: Sustaining the Community School
Chapter 6: A Call To Action: National Implications for Policy and Practice
Chapter 7: A Toolkit of Resources, Ideas and Inspirations References

Eileen Santiago, Ed.D, has a career that spans 34 years as both a public school teacher and administrator. She retired after a fifteen year tenure as the principal of the Thomas A. Edison Elementary School. Her visionary leadership transformed Edison into a Community School. JoAnne Ferrara, Ed.D, is the Associate Dean for Undergraduate Advising and Department Chair of Curriculum and Instruction at Manhattanville College in Purchase, NY. She is a former urban public school teacher and administrator. She created the college's first professional development school in 2002. Jane Quinn M.S. W., is the Vice President for Community Schools and Director of National Center for Community Schools, The Children's Aid Society.

This inspiring book captures not only the power of the community school to address the needs of children and families, but also the power of a school-university partnership within this setting. The deep partnership between the Edison School and Manhattanville College, discussed in this book, serves as a beacon for others seeking to build such partnerships that not only educate children more effectively, but also prepare the next generation of teachers for classroom realities. -- Martin J. Blank, President Institute for Educational Leadership and Director, Coalition for Community Schools I have just finished reading Whole Child, Whole School: Applying Theory to Practice in the Community School (Santiago, Ferrara & Quinn), an up-close and personal look at one community school in Port Chester, NY. This refreshing book brings educational theory down to earth and provides rich narrative about the realities of creating a full service community school. It also pays tribute to the visionary leadership of the school's principal, and to the many educators and community partners who enthusiastically embraced the vision of a school that was of, by, and for the students, teachers and families who brought it to life every day. By providing a wealth of narrative and data about the educational and social experiences of everyone at the school, the authors provide a clear argument in favor of community schools as an effective model that belongs in the repertoire of everyone concerned with school reform -- Cora Greenberg, Executive Director, Westchester Children's Association Whole Child, Whole School brought into sharp relief the need for the community school model and whole child education. As the world becomes more inter-connected and smaller through the use of technology we can no longer bring a silo approach to education if America wants to continue to be a competitor and a leader in a global age. I am a parent-graduate of Thomas Edison School. Both my children attended school there from Kindergarten through the fourth and fifth grades respectively. They are both thriving and moving along well in their academic careers due in large part to the strong foundation they received at Edison. My husband and I both contributed to the community school project; he as being a member of the Community School Advisory Committee and me as PTA president for several years. We have both increased our involvement in the Port Chester community exponentially as a result. -- Joan Grangenois-Thomas, Co-chair emeritus, Port Chester Cares Community Coalition, Education Chair, NAACP-Rye, Port Chester Community schools, like Thomas Edison in Port Chester, NY, are revolutionizing the way we approach service delivery to low-income families. Its positive benefits to families and communities are far reaching and can include a narrowing of the achievement gap and greater access to health and nutrition for children. In Whole Child, Whole School, Eileen Santiago, JoAnne Ferrara, and Jane Quinn, explore best practices at Edison and other community schools and present a useful model for teachers, administrators, and civic leaders that can be implemented nationwide. -- Steny Hoyer, Congressman In an environment of financial stress, high stakes testing, and students too often bearing the weight of poverty, hunger, and health problems along with their backpacks, it is critical that we expand our ideas of what prek-12 education means. At AFT, we recognize that our vision of education must address the needs of the whole child and engage the community beyond a school's walls. Placing the community schools strategy at the heart of our Quality Education agenda is AFT's effort to do just that. Thomas Edison Elementary School is a shining example of this strategy. As a community school, Thomas Edison not only leverages resources from both the school and community, but offers targeted professional development for teachers and other school staff that pave the way for positive outcomes for students, families, and communities. Thomas Edison is the type of public school that every community and family should have a right to expect for their children. Whole Child, Whole School: Applying Theory to Practice in Community Schools shows how to make it happen. -- Randi Weingarten, President, American Federation of Teachers, AFL-CIO The Charles Stewart Mott Foundation has a long history of involvement with the community school concept - one that goes back to our earliest days. Given that, we can certainly appreciate - and applaud - the vision and tenacity demonstrated by those involved in the rich case study shared here. One of the real strengths of the community school concept is that it can be shaped and adapted to meet local needs, which ultimately makes it a powerful force for learning. -- Willam S. White, president and CEO, the Charles Stewart Mott Foundation This book identifies the theoretical, practical, and policy issues regarding improving the education of students who are getting lost in today's school systems. The authors argue that whole-child education and community schools are the models that can deliver this instruction. The goal of the book is to discuss the ways that community schools can provide whole-child education that best meets the needs of students. The theoretical perspective provided defines the framework of whole-child education and the background of community schools. Practically, the book offers strategies (and a tool kit) to implement the approach, as well as individual anecdotes that provide a glimpse into real-life experiences and the personal side to the story. The book does a wonderful job of addressing the needs of an ever-growing immigrant population of school-age children. The whole-child approach is discussed in such a way as to allow educators to utilize these strategies in their classrooms, while also encouraging administrators and policy makers to reform their schools and follow the model they provide. Summing Up: Recommended. Undergraduate, graduate, research, and professional collections CHOICE

Preiswert lesen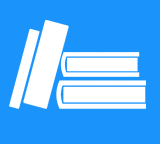 Kunden, die diesen Artikel gekauft haben, kauften auch
Kundenbewertungen zu

Eileen Santiago, Jo…

"Whole Child, Whole School"
Diese Artikel könnten Sie auch interessieren
Zuletzt angesehene Artikel