Unsettling America: An Anthology of Contemporary Multicultural Poetry
Empfohlen ab 18 Jahre. New. Sprache: Englisch.
Lieferbar innerhalb von zwei Wochen
Taschenbuch
€ 16,99

*
inkl. MwSt.
Produktdetails
Titel: Unsettling America: An Anthology of Contemporary Multicultural Poetry

ISBN: 014023778X
EAN: 9780140237788

Empfohlen ab 18 Jahre.
New.
Sprache: Englisch.

Herausgegeben von Maria Mazziotti Gillan, Jennifer Gillan
PENGUIN GROUP
November 1994 - kartoniert - 432 Seiten
A multicultural array of poets explore what it is means to be American

This powerful and moving collection of poems stretches across the boundaries of skin color, language, ethnicity, and religion to give voice to the lives and experiences of ethnic Americans. With extraordinary honesty, dignity, and insight, these poems address common themes of assimilation, communication, and self-perception. In recording everyday life in our many American cultures, they displace the myths and stereotypes that pervade our culture.

Unsettling America includes work by:

Amiri Baraka
Chitra Banerjee Divakaruni
Rita Dove
Louise Erdich
Jessica Hagedorn
Joy Harjo
Garrett Hongo
Li-Young Lee
Pat Mora
Naomi Shihab Nye
Marye Percy
Ishmael Reed
Alberto Rios
Ntozake Shange
Gary Soto
Lawrence Ferlinghetti
Nellie Wong
David Hernandez
Mary TallMountain

...and many more.

Unsettling AmericaAcknowledgments
Introductions
Uprooting
Nellie Wong
Where is My Country?
Dreams in Harrison Railroad Park
Luis J. Rodrigues
Heavy Blue Veins
We Never Stopped Crossing Borders
Lamont B. Steptoe
Wired In
Such a Boat of Land
Jimmy Santiago Baca
Immigrants in Our Own Land
Marylin Chin
We Are Americas Now, We Live in the Tundra
Pat Mora
Elena
Ruth Lisa Schechter
What Were You Patching?
Quincy Troupe
In Texas Grass
Lawrence Ferlinghetti
The Old Italians Dying
Adrian C. Louis
Dust World
Shirley Geok-lin Lim
Father from Aisa
Hamod (Sam)
from Moving
James Masao Mitsui
Katori Maru, October 1920
Chitra Banerjee Divakaruni
Restroom
The Brides Come to Yuba City
Yvonne V. Sapia
Grandmother, a Caribbean Indian, Described by My Father
Louise Erdrich
Indian Boarding School: The Runaways
Gary Soto
Braly Street
Joy Harjo
The Woman Hanging from the Thirteenth Floor Window
Shalin Hai-Jew
Kinged
Mary Jo Bona
Dream Poem
Mary Tallmountain
The Last Wolf
Gregg Shapiro
Tattoo
Lawson Fusao Inada
Father of My Father
Justin Vitiello
Letter to a Cretan Flute-Maker
David Meltzer
What Do I Know of Journey
Carole Bernstien
When My Grandmother Said Pussy
Cheryl Clarke
14th Street Was Gutted in 1968
Robert Carnevale
Walking by the Cliffside Dyeworks
Pedro Peitro
The Old Buildings
Dwight Okita
In Response to Executive Order 9066
The Nice Thing About Counting Stars
Shirley Kaufman
Next Year, in Jerusalem
Philip Levine
The Survivor
Lucille Clifton
Sam
Performing
Chitra Banerjee Divakaruni
Indian Movie, New Jersey
Louise Erdrich
Dear John Wayne
Nellie Wong
When I Was Growing Up
Janice Mirikitani
Doreen
Safiya Henderson-Holmes
Failure of an Invention
Chrystos
Today Was a Bad Day Like TB
Jessica Hagedorn
Filipino Boogie
Mary TallMountain
Indian Blood
Miguel Algarin
At the Electronic Frontier
Sherman Alexie
Vision (2)
Translated from the American
Michael S. Weaver
Imitation of Life
The Black and White Galaxie
Blind Solo
Sandra Mortola Gilbert
Mafioso
Barry Seiler
Digging in the Streets of Gold
Susan Clements
Matinee
Deer Cloud
Nellie Wong
Can't Tell
Mary Jo Bona
Amazone
Patricia Smith
Blonde White Women
Mitsuye Yamada
Cincinnati
American Sun
Arthur L. Clements
Why I Don't Speak Italian
Grace Cavalieri
The First
Michael Warr
Brian on Ice: The El Train Poem
Malcolm Is 'Bout More Than Wareing a Cap
Joseph Papaleo
American Dream: First Report
Gerald Stern
Behaving Like a Jew
Denise Nico Leto
The Mary Morelle Show
David Mura
To H.N.
Marge Piercy
My Rich Uncle, Whom I Only Met Three Times
Yusef Komunyakaa
Untitiled Blues
Jennifer Lagier
Second Class Citizen
Shalin Hai-Jew
Three Gypsies
Patricia Smith
from Sweet Daddy
What It's Like to Be a Black Girl (for Those of You Who Aren't)
Shirley Geok-lin Lim
Starlight Haven
Black and White
Jesse F. Garcia
Barrio Beato
David Hernandez
Welcome
Reuben Jackson
Tee
Big Chill Variations
Albert James
William J. Harris
A Daddy Poem
Sonia Sanchez
Song No. 3
Lucille Clifton
Song at Midnight
Allison Joseph
Junior High Dance
June Jordan
What Would I Do White?
Jimmy Santiago Baca
So Mexicans Are Taking Jobs from Americans
Haki R. Madhubuti
Poet: What Ever Happened to Luther?
Adrian C. Louis
The Great Wingless Bird
Pat Mora
Immigrants
Depression Days
Toi Derricotte
A Note on My Son's Face Blackbottom
Shirley Geok-lin Lim
Lost Name Woman
Martin Espada
Coca-Cola and Coco Frio
Naming
Pat Mora
Senora X No More
Hamod (Sam)
Dying with the Wrong Name
Leaves
Marilyn Chin
How I Got That Name
Elegy for Chloe Nguyen
Martin Espada
Niggerlips
From an Island You Cannot Name
Nellie Wong
Mama, Come Back
Enid Dame
On the Road to Damascus, Maryland
Felix Stefanile
How I Changed My Name, Felice
Janice Mirikitani
Jade
Lyn Lifshin
Being Jewish in a Small Town
Janice Gould
We Exist
Ishmael Reed
Jacket Notes
Helen Barolini
Having the Wrong Name for Mr. Wright
Dixie Salazar
Taking It Back
Pinon Nuts
Kimiko Hahn
The Hula Skirt, 1959
Julia Lilsella
Song of the Third Generation
Amiri Baraka
Ka 'Ba
Funk Lore
Daniela Gioseffo
American SOnnets for My Father
David Hernandez
Pigeons
June Jordan
A Poem about Intelligence for My Brothers and Sisters
Denise Nico Leto
For Talking
Alberto Alvaro Rios
The Language of Great-Aunts
Nani
Carol Lee Saffioti
Espresso
Milton Kessler
Secret Love
Mary TallMountain
Good Grease
Vittoria Repetto
6th Grade-Our Lady of Pompeii
Claire Kageyama
Mama
Michael S. Glaser
Preparations for Seder
Changing Address Books
Peter Blue Cloud
Crazy Horse Monument
Liz Rosenberg
from Prose Poems
Giovanna (Janet) Capone
In Answer to Their Questions
Luci Tapahonso
All I Want
Stanley H. Barkan
Two Grandmas
Sandra Maria Esteves
South Bronx Testimonials
Dale M. Kushner
Grandma in the Shower
Tino Villanueva
Haciendo Apenas la Recoleccion
Rachel Guido deVrries
On Alabama Ave., Paterson, NJ, 1954
Ntozake Shange
From Okra to Greens
Rose Romano
But My Blood
So I Lost My Temper
Maxine Kumin
For My Great-Grandfather: A Message Long Overdue
Alfred Encarnacion
Bulosan Listens to a Recording of Robert Johnson
Maryfrances Cusumano Wagner
Miss Clement's Second Grade
Lisa Suhair Majaj
Recognized Futures
Michael S. Weaver
The Left Bank Jazz Society
Naomi Shihab Nye
Bllod
Li-Young Lee
Mnemonic
The Gift
Nikki Giovanni
Nikki-Rosa
Legacies
James Masao Mitsui
Because of My Father's Job
Chitra Banerjee Divakaruni
Yuba City School
Gregory Djanikian
How I Learned English
Negotiating
Gregory Djanikian
In the Elementary School Choir
When I First Saw Snow
Gary Soto
Black Hair
The Elements of San Joaquin
Behind Grandma's House
Luis J. Rodriguez
Always Running
Fire
Gerald Stern
The Dancing
Maria Mazziotti Gillan
In Memory We Are Walking
Lyn Lifshin
I Remember Haifa Being Lovely But
Michael S. Weaver
A Black Man's Sonata
Improvisation for Piano
Garrett Hongo
Winnings
Susan Clements
Susans
The Reservation
Michael S. Glaser
English-Speaking Persons Will Find Translations
Sherman Alexie
Crazy Horse Speaks
Powwow Polaroid
Cyrus Cassells
Soul Make a Path Through Shouting
Safiya Henderson-Holmes
The Battle, Over and Over Again
Louis Simpson
A Story About Chicken Soup
Yusef Komunyakaa
Salt
Adrian C. Louis
Something About Being an Indian
Lorna Dee Cervantes
Poem for the Young White Man Who Asked Me How I, an Intelligent, Well-Read Person, Could Believe in the War Between Races
Lamont B. Steptoe
Election Time
Daniela Gioseffi
Bicentennial Anti-Poem for Italian-American Women
Lyn Lifshin
The Yahrtzeit Light
After the Anti-Semitic Calls on a Local Talk Station
Amiri Baraka
An Agony, As Now
Dwight Okita
Notes for a Poem on Being Asian American
Chrystos
Portrait of Assimilation
Stewart Florsheim
The Jewish Singles Event
Michael Plama
Coming of Age
Laura Boss
At the Muclear Rally
The Candy Lady
Naomi Shihab Nye
My Father and the Figtree
Cherrie Moraga
Half-Breed
Shirley Geok-lin-Lim
Modern Secrets
Elizabeth Cook-Lynn
Grandfather at the Indian Health Clinic
Joseph Bruchac
Birdfoot's Granpa
Richard Michelson
Undressing Aunt Frieda
William J. Harris
Rib Sandwich
Wing Tek Lum
Going Home
Miriam Goodman
Upkeep
David Hernandez
Armitage Shank
Ruth Whitman
Laughing Gas
Arthur L. Clements
Elegy
Diana Chang
Foreign Ways
Robert Viscusi
Autobiography
Gloria Anzaldua
Horse
Simon J. Ortiz
Travels in the South
Grace Cavalieri
Grandmother
Maxine Kumin
Living Alone with Jesus
Lucia Maria Perillo
The Sweaters
Linda Hogan
Heritage
Victoria Lena Manyarrows
Lakota Sister/Cherokee Mother
Rita Dove
Wingfoot Lake
Hamod (Sam)
After the Funeral of Assam Hamady
Safiya Henderson-Holmes
Friendly Town 1
My First Riot: Bronx, NYC
Linda Hogan
The Truth Is
Audre Lorde
Hanging Fire
Debi Kang Dean
In the Way Back
Gloria Anzaldúa
Cultures
Re-Envisioning
Li-Young Lee
I Ask My Mother to Sing
Chrystos
I Walk in the History of My People
I Have Not Signed a Treaty with the United States Government
The Real Indian Leans Against
Lucille Clifton
Night Vision
In the Inner City
Marilyn Nelson Waniek
The House on Moscow Street
Alma Luz Villanueva
To Jesus Villanueva, with Love
They Didn't Get Me
My People Are the COlor of the Earth
Nellie Wong
From a Heart of Rice Straw
Diane di Prima
April Fool Birthday Poem for Grandpa
Martin Espada
Bully
Joy Harpo
Anchorage
For Alva Benson, and for Those Who Have Learned to Speak
Wing Tek Lum
Chinese Hot Pot
Enid Dame
The Seder
Rose Romano
The Bucket
Luis J. Rodriguez
Speaking with Hands
Michael S. Harper
Song: I Want a Witness
Josê Angel Villalongo, Sr.
In the Good Old U.S.A.
Victoria Lena Manyarrows
Today We Will Not Be Invisible Nor Silent
Quincy Troupe
The View from Skates in Berkeley
Shirley Geok-lin Lim
I Defy You
Joseph Bruchac
Prayer
Alicia Ostriker
Lamenting the Inevitable
Kyoko Mori
Speaking Through White: For My Mother
Kimberly M. Blaeser
Certificate of Live Birth
Pat Mora
Cortez'a horse
Jesús Papoleto Meléndez
Oye Mundo/Sometimes
E. Ethelbert Miller
The Men
Linda Hogan
The New Apartment: Minneapolis
Al Young
A Dance for Ma Rainey
Jesse F. Garcia
I Ain't GOing to Hurry No More
Ray Gonzalez
Praise the Tortilla, Praise the Menudo, Praise the Chorizo
Amina Baraka
The Last Word
David Hernandez
Martin and My Father
Laura Boss
My Ringless Fingers on the Steering Wheel Tell the Story
Cyrus Cassells
The Women
Luci Tapahonso
I Am Singing Now
Safiya Hnderson-Holmes
To Hell and Back, with Cake
Friendly Town 3
Cathy Song
Out of Our Hands
Peter Blue Cloud
The Old Man's Lazy
Robert Creeley
America
Wendy Rose
Naayawva Taawi
Story Keeper
Alan Chong Lau
The Upside Down Basket
Pat Mora
La Migra
Judith Ortiz Cofer
What the Gypsy Said to Her Children
Marilyn Chin
The Floral Apron
Joy Harjo
I Give You Back
Cherrie Moraga
For the Color of My Mother
Sonia Sanchez
Present
Norma
An Anthem
Maria Mazziotti Gillan
Arturo
Public School No. 18: Paterson New Jersey
Growing Up Italian
Contributors



Maria Mazziotti Gillan is an awardwinning poet and instructor whose volumes of poetry include Where I Come From, Things My Mother Told Me, and What We Pass On: Collected Poems 1980-2009. Her work has been appeared in a number of publications, including Boderlands, Prairie Schooner, Los Angeles Review, the Christian Science Monitor, and the New York Times. She is the director of the creative writing program at Binghampton University—State University of New York and the executive director of the Poetry Center at Passaic County Community College.

Jennifer Gillan is a professor of English and Media Studies at Bentley University. Her other books include Television & New Media: Must-Click TV, Understanding Reality TV, and Identity Lessons, coedited with Maria Mazziotti Gillan.

Preiswert lesen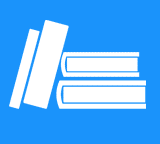 Kunden, die diesen Artikel gekauft haben, kauften auch
Kundenbewertungen zu "

Unsettling America: An Anthology of Contemporary Multicultu…

"
Diese Artikel könnten Sie auch interessieren
Kontakt
+49 (0)40
4223 6096
Wir helfen Ihnen gerne:
Mo. - Fr. 8.00 - 20.00 Uhr
Sa.: 10.00 - 18.00 Uhr

(Kostenpflichtige
Rufnummer -
Kosten abhängig
von Ihrem Anbieter)
Chat
Zuletzt angesehene Artikel