Village Elders
New. Sprache: Englisch.
Vorbestellbar
Buch
€ 28,99

*
inkl. MwSt.
Produktdetails
Titel: Village Elders
Autor/en: Penny Coleman

ISBN: 0252025520
EAN: 9780252025525

New.
Sprache: Englisch.

UNIV OF ILLINOIS PR
Juli 2000 - gebunden - 168 Seiten
In this remarkable photodocumentary, Penny Coleman captures the faces and memories of the senior statesmen and -women of the gay and lesbian community: a community that calls Greenwich Village -- haven to the unorthodox and site of the famous Stonewall riots -- its actual or symbolic home.In vivid detail, Village Elders describes what it was like "back then" and how it is today for the gender outlaws whose lives and loves have challenged convention and precipitated one of the most profound social revolutions of the twentieth century. Through Coleman's incisive portraits and interviews, the faces and personalities of these unique individuals spring off the page with all their vitality, humor, desire, and courage intact.The largely uncharted history that emerges in this "family album" bears witness to a social landscape that has changed radically during the lives of these narrators. Growing up in a society that viewed homosexuality as an illness or a perversion, these elders led revolutionary lives, often in spite of themselves. Lacking support groups and community centers, hounded by the threat of arrest, job loss, eviction, and exposure, they fought to establish physical and emotional sanctuaries and to preserve their sense of self (and their sense of humor). Now twice removed from the mainstream, their lives reflect both the complexities of gender and the richness of age.As individuals, these Elders describe a wide range of responses to censure and prejudice. They identify different issues as centrally defining their lives and are diversely affected by the intersections of their sexuality with race, class, culture, and age. Some are now solitary; others have been in committedrelationships for decades. Many tell their stories here for the first time.Transgressive, intimate, and moving, Village Elders celebrates a vital and articulate presence, a community of survivors that refuses to be silent and invisible, to be asexual, or to disappear.

Gerry -- Roy and William -- Storm e -- Hal and John -- Ernece and Caroline -- Donald -- Sandy and Eileen -- Blackie -- Bhaskar -- Adrian -- Madelin and Ren ee -- Hank/Helena -- Jerre -- Myron -- Jane and Bette -- Job and Robert -- Howard -- Connie and Phyllis -- Robert -- Sidney -- Eunice and Rose -- Nick and Tony -- Larry -- Muriel and Deborah -- James William.

"Photographer-interviewer Coleman documents Greenwich Village's gay and lesbian elders, whose memories attest to the rapidity of change in their subculture. The faces alone seem to tell it all. These are survivors of past discrimination, limited employment options, and necessarily secret lives... An invaluable contribution to popular gay and lesbian and senior studies alike." -- Booklist "Brings to light our underexposed gay history in a loving and absorbing photo documentary of Greenwich Village's senior statesmen and stateswomen. Cathartic." -- The Advocate "The importance of elders is not lost on Coleman, an independent photographer, in her aptly named book of photographic portraits paired with short essays capturing the spirit of subjects... The 25 profiles represent the ethnic, racial, and economic variety of the community and illustrate the wonderful way in which the human spirit thrives in periods of oppression... This is a great little book with large content. Highly recommended." -- Library Journal "Offers portraits ... in words and black-and-white photographs that record the memories and the visages of LGBT older adults in New York's Greenwich Village... Particularly remarkable for the diversity of narratives it recounts. It brings together the experiences of women, men and transgender individuals from a range of races, classes, and cultural and religious backgrounds." -- Aging Today "Photographer Coleman scores a homerun with this exciting and moving collection of photos and essays about elderly gay men and lesbians in the GLBT enclave of New York's Greenwich Village." -- Out Front Colorado "Combines great character studies and gripping life stories." -- Queer Caucus for Art Newsletter "Delightful ... full of crazy characters." -- Curve Magazine "A deeply personal look at the older members of our community, revealing their tenaciousness and guts. " -- Mary Kay LeFevour, In the Family ADVANCE PRAISE "Penny Coleman's Village Elders combines inspiration and substance in a wonderful way, illumining the infinite variety of people who too frequently are defined solely in terms of their gender. Readers will be in awe of the courage with which these gay men and lesbians have lived their lives. They will be moved by the pain and tragedy some of these Elders have faced and will admire and share in the humor with which others tell about their experiences. Their stories and the marvelous photographs that accompany each vignette make this a book that all who are interested in the human condition should read." -- Rose Dobrof, Brookdale Center on the Aging, Hunter College, New York "Penny Coleman's written and photographic portraits are a tour de force - a celebration of life lived in all its diversity from the vantage point of those who should know - the old. As if that were not enough, her book also gives voice to a forgotten and virtually invisible generation - the old of the lesbian, gay, bisexual and transgender communities. These voices are often unheard -- but here they can be found, listened to and savored. This book is truly a treasure." -- Terry Kaelber, executive director of SAGE (Senior Action in a Gay Environment) "[A] moving testimony to the survival, resilience, and wisdom that permeates the lives in our communities. Far too often our heroes and long time survivors are invisible to us, and, far too often, we miss the richness, courage, and inspiration that we can draw from their lives. As diverse as our Village Elders are, so are their contributions, strength, and power of example to us. Our strength as a community is clearly dependent on our ability to honor, learn from, and support our elders, our wise women and men that have preceded us, walked through the unknown territory and charted paths that have made our lives better and our community dream and achieve so much." -- Ana Oliveira, Executive Director of GMHC (Gay Men's Health Crisis) "This engaging and unique book of stories makes visible the beauty and power of a population too long invisible--old gay, lesbian, bisexual and transgender people. The lives we glimpse through this photodocumentary attest to the humor, diversity and integrity of those who helped create pride and community out of oppression. Village Elders proves the truth that profound social change is so often the by product of daily acts of individual courage." -- Urvashi Vaid, director of the Policy Institute of the National Gay and Lesbian Task Force

Gedruckte Welten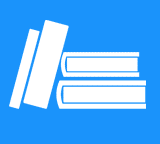 Kunden, die diesen Artikel gekauft haben, kauften auch
Kundenbewertungen zu Penny Coleman "Village Elders"
Diese Artikel könnten Sie auch interessieren
Kontakt
+49 (0)40
4223 6096
Wir helfen Ihnen gerne:
Mo. - Fr. 8.00 - 20.00 Uhr
Sa.: 10.00 - 18.00 Uhr

(Kostenpflichtige
Rufnummer -
Kosten abhängig
von Ihrem Anbieter)
Chat
Zuletzt angesehene Artikel